Michelle Obama Weighs In On The Meghan Markle Controversy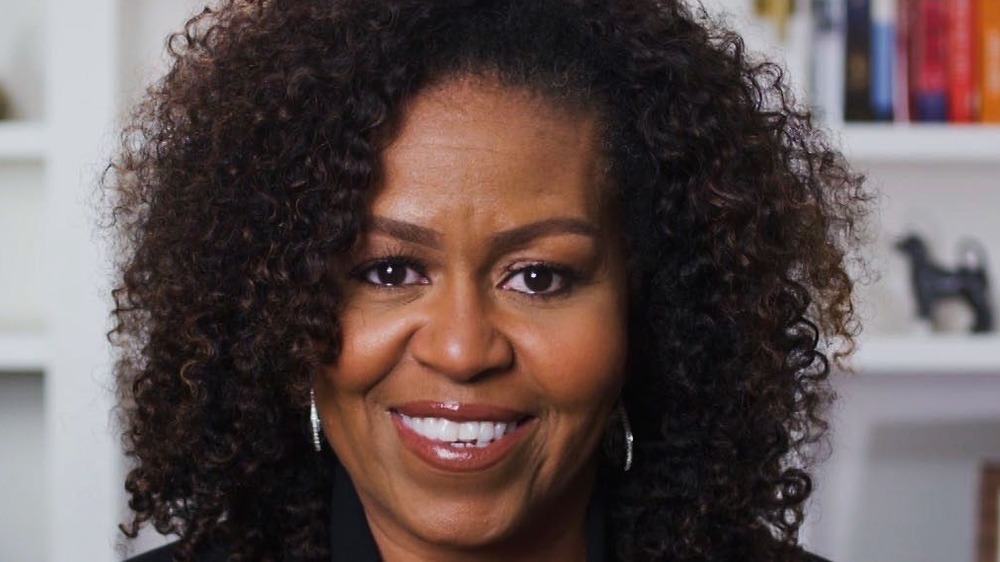 Bet Awards 2020/Getty Images
Celebrities from all around the world have weighed in on Meghan Markle and Prince Harry's interview heard-round-the-world. In case you have been living under a rock, Meghan and Harry sat down for an interview with Oprah in March 2021, and the sit-down was filled with bombshell allegations against the royal family. The couple admitted to tying the knot before their lavish, televised ceremony, and they also revealed the sex of their baby on the way. (Spoiler alert — it's a girl!) But perhaps the most shocking revelation of all was the subject of baby Archie's skin tone. According to the famous couple, some royal family members raised "concerns" about "how dark" the baby's skin would be. 
Many famous folks have been weighing in on the family drama. While some of Hollywood has been siding with the royal couple, others are slamming them for the interview (cough cough Piers Morgan and Candace Owens). So what does one of the most famous women in America think about the shocking tell-all? Keep scrolling to find out how former First Lady Michelle Obama reacted to the interview.
Michelle Obama weighed in on Meghan Markle's interview without taking sides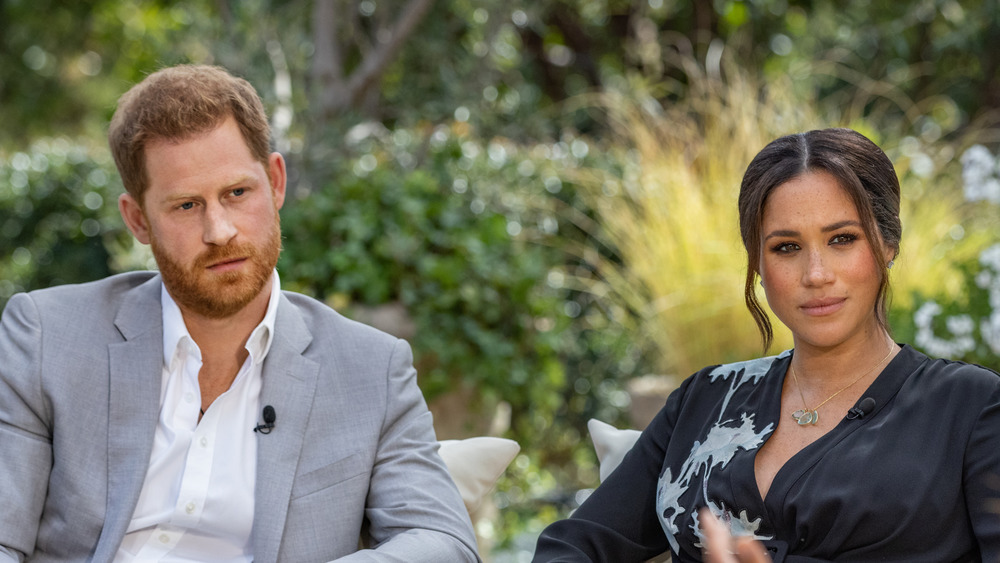 Handout/Getty Images
In a sit-down interview with Access Hollywood, Michelle Obama proved that no question was off-limits. The former first lady promoted her latest endeavor, a Netflix cooking show titled Waffles + Mochi. Obama gave the scoop on her new project and shared her excitement about its launch. But not all questions had to do with her professional pursuits, as Mario Lopez asked Obama to give some feedback on Meghan Markle and Prince Harry's interview.
"My hope is that, when I think about what they're going through, I think about the importance of family, and I just pray that there is forgiveness and there is clarity and love and resolve at some point in time," Obama shared, without taking a side. "Because there's nothing more important than family." Obama also noted how much she loves and appreciates her own family.
As many know, Meghan and Obama have shared a friendship for quite some time. In July 2019, Meghan interviewed Obama for a Vogue special titled "Forces For Change." Meghan asked Obama a variety of different questions on life after the White House and motherhood. Again, Obama stressed the importance of family, specifically being a mom. "Motherhood has taught me that, most of the time, my job is to give them the space to explore and develop into the people they want to be," she shared. "Not who I want them to be or who I wish I was at that age, but who they are, deep inside."