DaBaby's Grammy Performance Is Causing Quite A Stir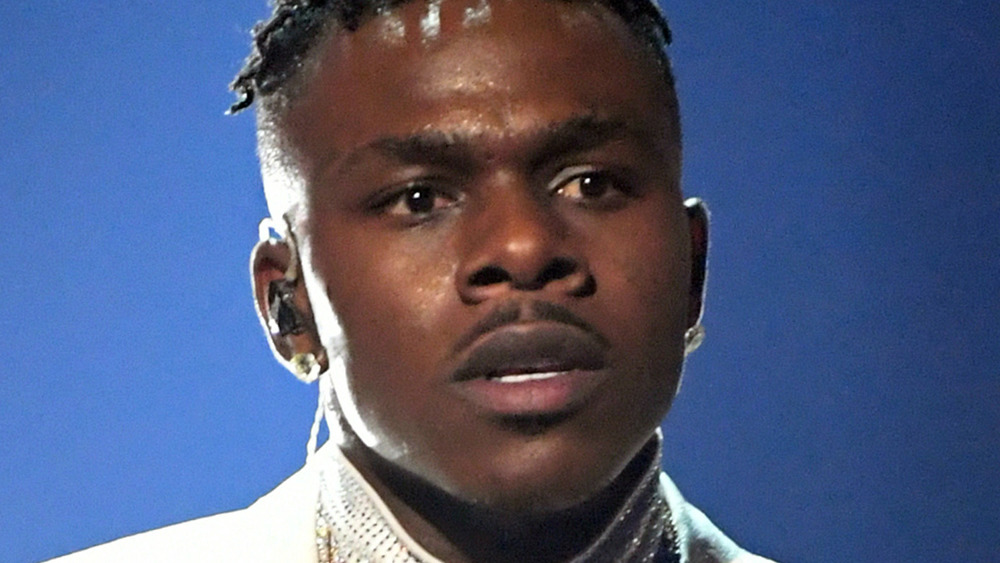 Kevin Winter/Getty Images
The pandemic may have made for a pared-down 2021 Grammy Awards in terms of audience, but it definitely did not affect the performances and sheer spectacle for which the Grammys are known. With an outdoor audience area just feet away from the Staples Center, nominees and their guests waited for the presentation of the night's awards while artists showcased their talents on the nearby Los Angeles stage.
The Grammys, which aired Sunday, March 14, on CBS, saw many wins for both music industry newbies and veterans alike. Some of the biggest winners of the night were Harry Styles, Dua Lipa, Megan Thee Stallion, and Taylor Swift. By the end of the awards ceremony, all-genre maven and Queen Bey, Beyoncé, had made Grammy history by holding the record for the most Grammy wins by a female artist, four of which she won on Sunday night. But, besides the awards aspect of the Grammys, what really brings in the views? What makes people tune in — the performances, the show. And rapper DaBaby really hit the show off!
DaBaby performed with Roddy Ricch, MAPY, Anthony Hamilton, and judges?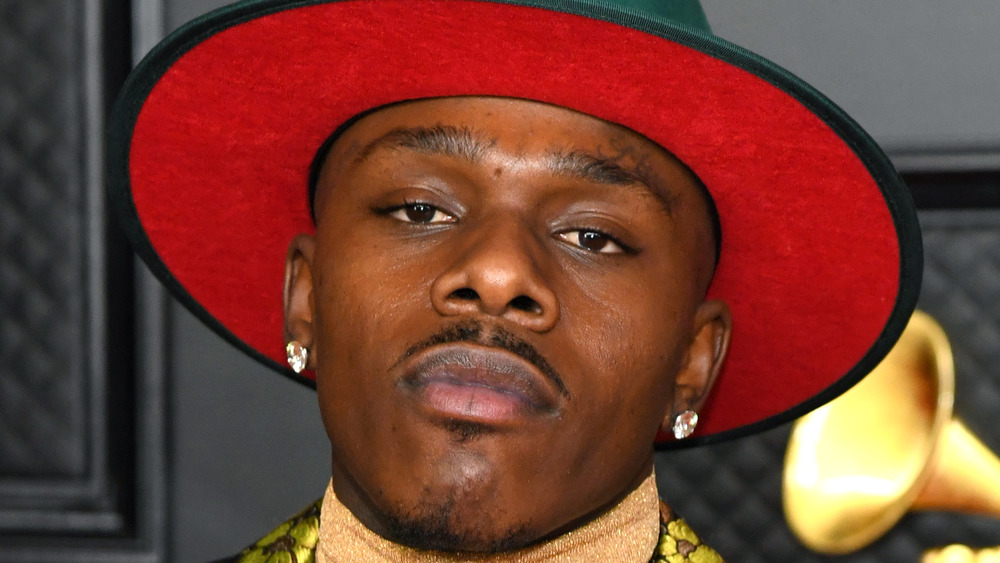 Kevin Mazur/Getty Images
Rapper and six-time Grammy Award nominee DaBaby had his first performance on the Grammy stage. DaBaby performed his Billboard Hot 100 chart hit "Rockstar" featuring Roddy Ricch and added a slew of elements to make the song's award show debut eye-catching and special. "I definitely have one of the performances of the night, if I can say so myself," the rapper said before the award show aired, according to AP, via Yahoo. "I definitely plan on adding elements to pre-existing hit songs that just give it an interesting twist that I feel like everybody watching will enjoy, so, yeah, be ready for it."
Audiences might not have been ready for DaBaby's addition of backup dancers in judges' robes, violinist MAPY, R&B singer Anthony Hamilton, and the rapper himself conducting in a glittery get-up, but the biggest surprise of them all was the new, third verse that was added at the conclusion of the song: "Right now I'm performing at the Grammys, I'll probably get profiled before leaving out" being one of the lines. 
On the addition of that verse, DaBaby said before the show, "I love adding extra touches to a song or to a performance just to make sure it's as impactful as possible, just make sure it reaches the people it needs to reach and to make sure that they get the great message from it." He continued, "I feel like it's going to touch everybody through the TV."