Troubling Discovery Has Experts Questioning Tiger's Crash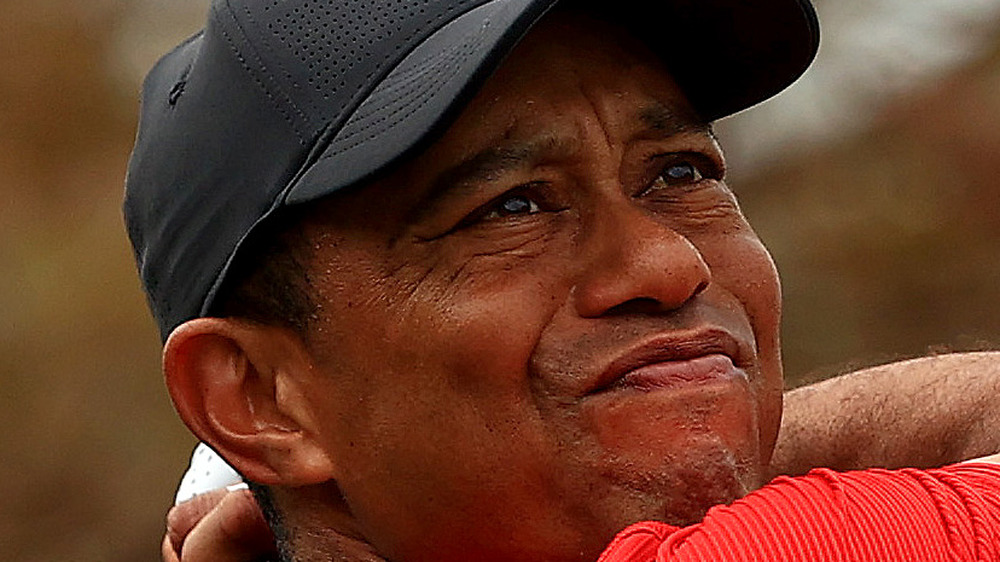 Mike Ehrmann/Getty Images
Authorities are treating Tiger Woods' car accident in February 2021 as just that — an accident. LA County Sheriff Alex Villanueva called the crash "purely an accident," stating investigators "did not see any evidence of impairment," according to New York Post. Villanueva also declined to bring in a drug recognition expert (DRE) to evaluate Woods, effectively ruling out impairment as the cause of the crash that severely broke the golf star's right leg.
But now, multiple forensics experts have told USA Today that there is, in fact, evidence that Woods may have been impaired, or even asleep, at the time of the crash, in which he veered out of his lane and directly into a median.
Woods told authorities twice that he did not remember how the crash happened, nor did he even remember driving, yet Villanueva claimed Woods was completely coherent and needed no drug-related evaluation — not even a sobriety test. "He was lucid, no odor of alcohol, no evidence of any medication, narcotics or anything like that would bring that into question," the sheriff said. "So that was not a concern at the time. So therefore, obviously no field sobriety test and no DRE."
However, USA Today's experts claim there were "such clues, including the lack of braking evidence on the road," that are making them question the sheriff's statements. Keep reading for the rest of what's been said.
The sheriff says one thing, but experts claim otherwise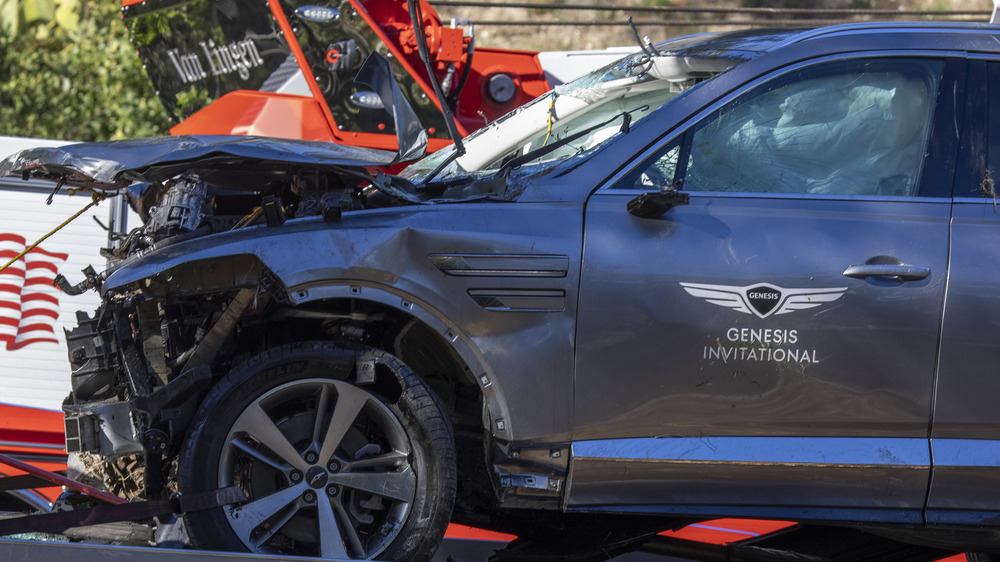 David Mcnew/Getty Images
Despite the sheriff's thoughts on Tiger Woods' crash, experts, on the other hand, believe that a DRE should've been brought in as a matter of routine, given the circumstances of the incident. "To an untrained person, sometimes the effects are a bit more subtle, and require a bit more in-depth examination to bring out the evidence of impairment," Charles Schack, a traffic accident analyst, told USA Today.
Jonathan Cherney, an accident reconstructionist who examined the scene of the crash, seconded that notion, saying the incident looked "like a classic case of falling asleep behind the wheel, because the road curves and his vehicle goes straight." Charney further went on to claim that he believes Woods' amnesia around the incident is not the result of a head injury, but of impairment. "I do know significant head injuries can cause people to not know what happened or forget what happened," he said. "The fact that he doesn't remember driving at all is also indicative and consistent with the objective symptom of impaired driving."
Cherney also found it odd that the sheriff's department immediately ruled out impairment as the cause when that is usually the first potential cause explored in similar incidents. "Impaired people have a tendency of crashing," he said. "So if you have a situation like this one, where you have a single-vehicle crash, with out-of-the-ordinary type circumstances, that should trigger the first responder to inquire further and to explore impairment as a possible cause of the collision."