How Ringo Starr Looks So Young At 80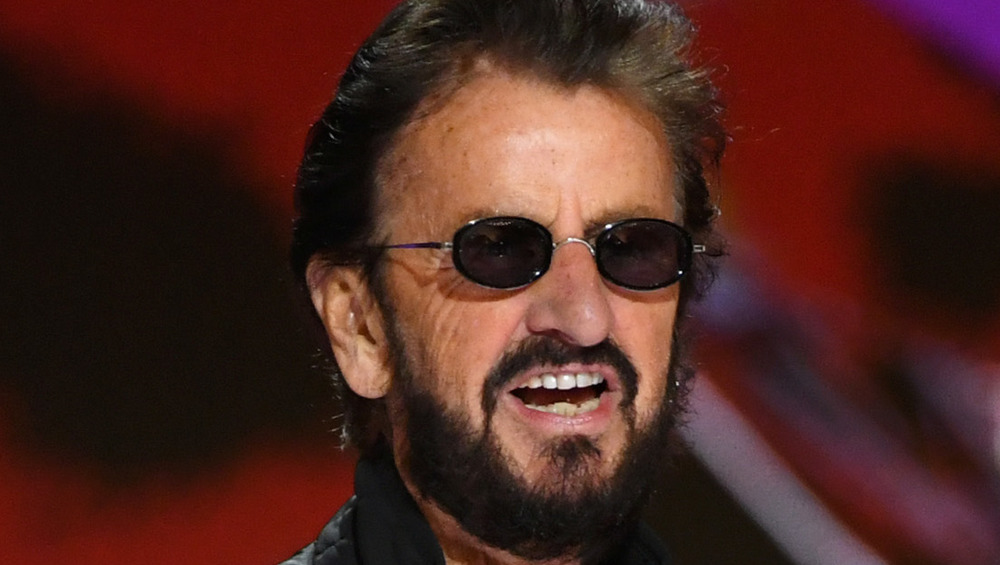 Kevin Winter/Getty Images
Ringo Starr surprised viewers of the 2021 Grammy Awards when he took the stage to present the big award for Record of the Year. The Beatles legend had fans buzzing over how great he looks at 80 years old.
"After a year when we've all been Zooming in and Zooming out, it's great to be here," the drummer told the audience (via Page Six). "In fact, it's great to be anywhere." He then announced the award went to Billie Eilish, as her hit "Everything I Wanted" beat out Megan Thee Stallion's "Savage." During her acceptance speech, Eilish appeared apologetic. "This is really embarrassing for me," she told the audience, while admitting that she thought "Savage" should have won ( per Pitchfork).
Even amidst the Record of the Year controversy, many fans were fixated on Starr's youthful appearance. He wore a black T-shirt with a multi-colored peace sign, and rocked a slim-fitting black jacket and a pair of sunglasses as he presented. "Ringo looks 25 years younger than his age," one viewer tweeted. "[You're] telling me this man is 80 years old??? [R]ingo what is your skincare routine sir," another playfully asked on Twitter.
Keep reading to learn how Starr has maintained his youthful vibe after all these years.
Ringo Starr changed his diet after attending a bullfight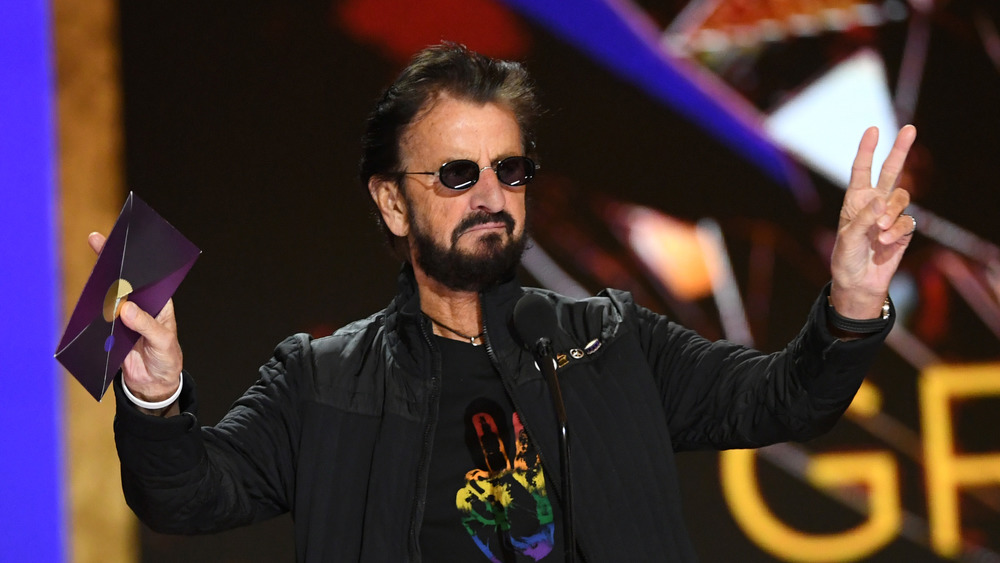 Kevin Winter/Getty Images
Back in 2016, a photo of Ringo Starr and his son, Jason Starkey, caused a stir when the two were captured walking together (via Metro). At the time, the music legend was 75 years old and had his dark hair buzzed, while his 48-year-old son wore his gray hair long. Many commented that Starr looked even younger than his offspring. This ended up sparking several conversations about how the drummer maintained his youthful appearance.
One of the keys to Starr's age-defying looks is that the drummer stays busy. Now 80, he still releases new music, with his Zoom In EP scheduled for a March 19, 2021 release (per NME). Besides staying busy, Starr credits his diet. The former Beatle is a long-time vegetarian, and he told EFE in 2018 that it happened after a trip to Spain. "Didn't we go to a bullfight?" Starr added, "I became a vegetarian that day."
That same year, Starr spoke to Rolling Stone about what specific foods he eats to stay healthy. "I am a vegetarian, I have broccoli with everything and blueberries every morning," he said (via Live Kindly). "I just do stuff that I feel is good for me." In addition to eating loads of broccoli and blueberries, the musician also finds time to workout. "I think staying active keeps you young," he told Rolling Stone. After presenting at the 2021 Grammy Awards, a source told Page Six that Starr hits the gym "a couple of times a week and meditates daily." Heck, if he can do it, so can we!