Michelle Obama Has A Message For Beyonce After Historic Grammy Win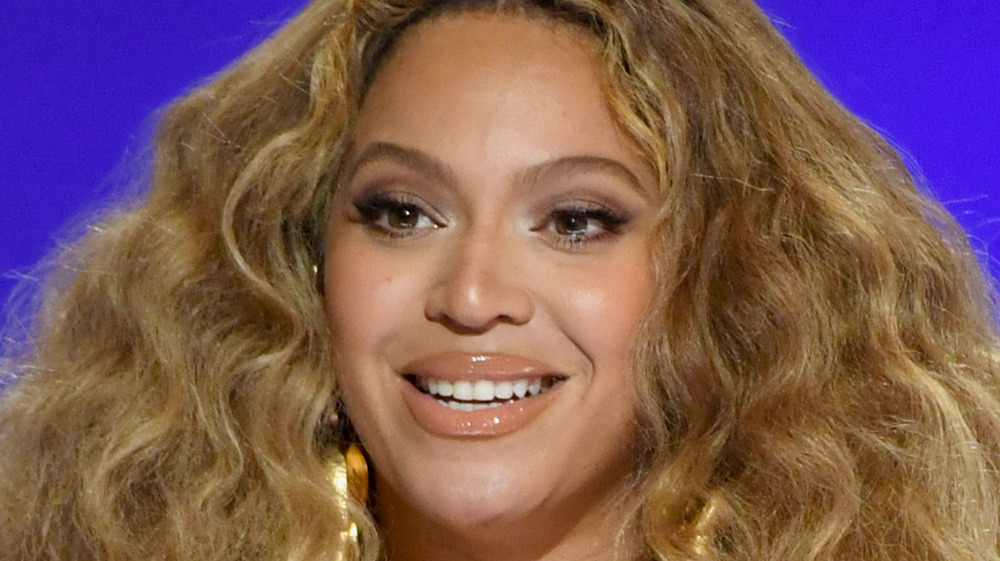 Kevin Winter/Getty Images
The 63rd annual Grammy Awards on March 14, 2021 was a night full of memorable performances and historical moments. Female artists cleaned up, winning most of the major categories; Taylor Swift became the first woman to win the coveted Album of the Year award three times; and Beyoncé became the most decorated artist in Grammys history, winning her 28th gilded gramophone trophy for Best R&B Performance for "Black Parade."
Bey had the most nominations of any artist that night with nine total nominations. She also won for Best Rap Performance and Best Rap Song for "Savage Remix" and Best Music Video for "Brown Skin Girl," which featured her daughter Blue Ivy's voice on the opening and the closing of the track. She accepted the historic award to a standing ovation from her peers in the crowd. "As an artist, I believe it's my job, and all of our jobs, to reflect the times and it's been such a difficult time," Beyoncé expressed in her acceptance speech. "So I wanted to uplift, encourage, and celebrate all of the beautiful Black queens and kings that continue to inspire me and inspire the whole world."
She inspired one viewer in particular. Read on to see what former first lady Michelle Obama had to say about Beyoncé's big win.
Michelle Obama is 'amazed' by Beyonce's Grammy win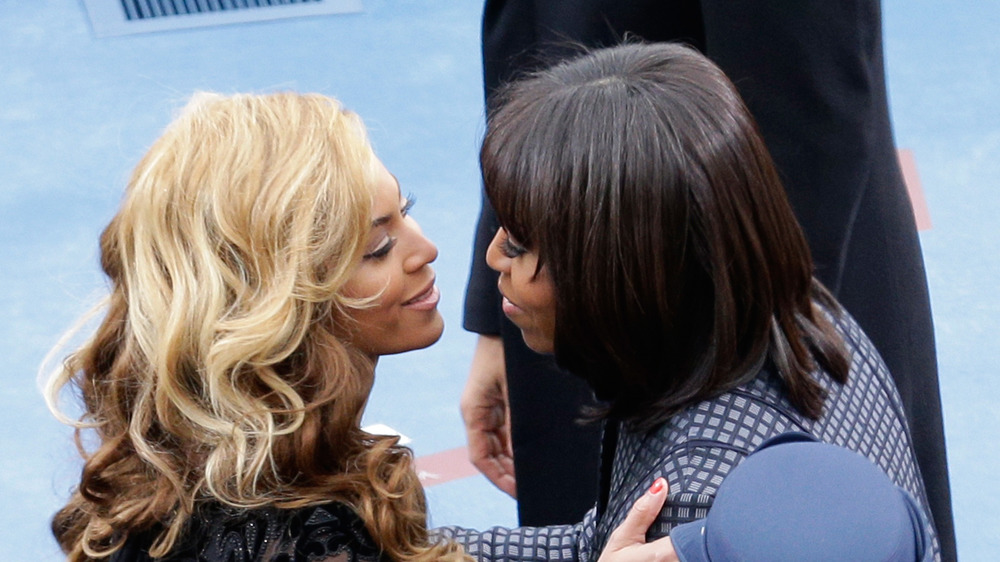 Rob Carr/Getty Images
Michelle Obama, who has a special relationship with Beyoncé, tweeted a message of support for the singer after her big win. She wrote to her 20.4 million followers, "So amazed by @Beyonce and her record-breaking 28 #GRAMMYs wins! Congrats, Queen Bey—album after album, your music continues to define and elevate the moment, bringing us joy, soothing our pain, and filling our hearts with so, so much pride."
Michelle developed a friendship with Beyoncé that continued through both terms former President Barack Obama spent in office. The relationship first came about when Beyoncé performed Etta James' "At Last" at one of their inaugural balls in January 2009, per Time. In 2011, Beyoncé partnered with Michelle for her Let's Move! Campaign to fight childhood obesity, and she sang the National Anthem at Barack's second inauguration in 2013.
After the Obamas left the White House, their relationship with the Carters stayed strong. Michelle even attended Beyoncé's birthday party, per CNN. In 2019, Beyoncé penned a moving essay about Michelle when she was named to Time's 100 Most Influential People list. "I am so grateful that my daughters and my son live in a world where Michelle Obama shines as a beacon of hope who inspires all of us to do better and to be better," she wrote.
Who knows when the dynamic duo will reunite again, but whenever they do, we can't wait to hear all about it.