What Fans Noticed About Taylor Swift's Reaction To Beyonce's Grammy Win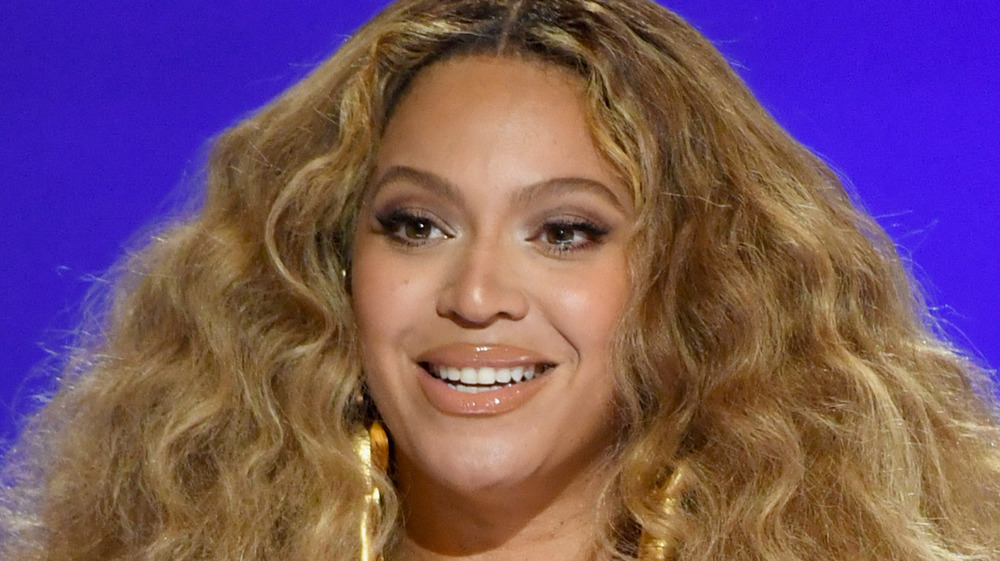 Kevin Winter/Getty Images
The 2021 Grammys will go down as the year Beyoncé and Taylor Swift made history. The two women broke longstanding records over the course of a single evening and set the bar high for generations to come. No other woman has ever won more Grammys than Queen B, who accepted her 28th award last night, per the Los Angeles Times. She clinched the award for Best R&B Performance for her single, "Black Parade," and, together with Megan Thee Stallion, clobbered the competition in the Best Rap Performance category with "Savage." 
As for Swift, she became the first female artist to win the coveted Album of the Year Grammy three times. According to Taste of Country, she joins the ranks of Frank Sinatra, Paul Simon, and Stevie Wonder as the only artists who have ever achieved the same feat. Her album Folklore secured her a place with the greats.
Swifties were also enthralled by the 31-year-old for another reason entirely. They couldn't get enough of her reaction to her ex-boyfriend Harry Styles beating her in the Best Solo Pop Performance category where she enthusiastically clapped at his win. They were equally stunned by Tay's reaction to Yoncé's historic win. Keep scrolling to find out how she reacted when the winner for Best R&B Performance was announced.
Taylor Swift showed real feelings about Beyonce's win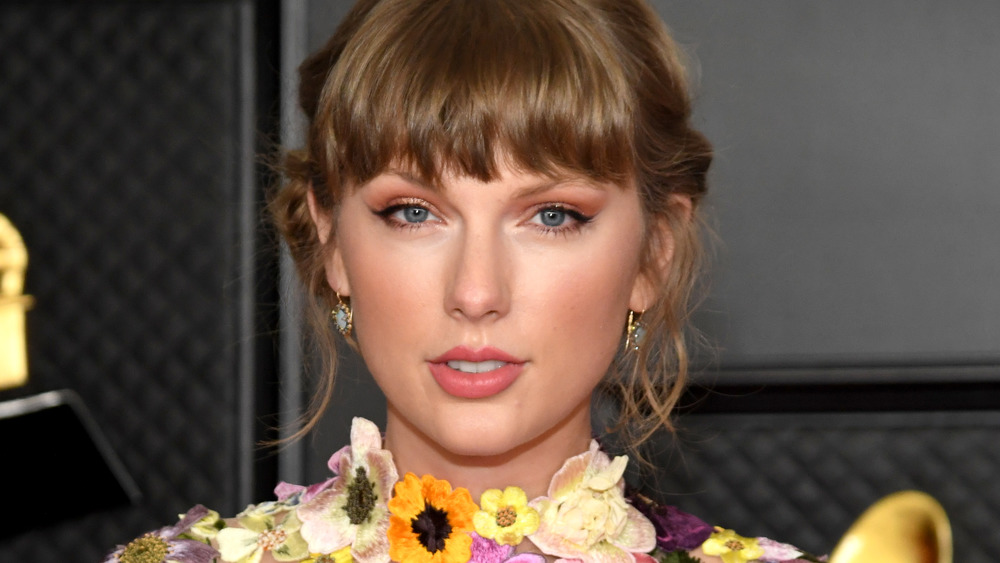 Kevin Mazur/Getty Images
Taylor Swift did not hold back when producers Babyface and Jimmy Jam announced that Beyoncé had won the Grammy for Best R&B Performance for "Black Parade." She unashamedly put her feelings on display when the announcement was made. T-Swizzle's joy was contagious as she clapped hard and long when Queen B's name was announced. The blonde was wearing a floral gown and a matching mask, and the flower embellishments bounced as she rocked in her seat as she applauded Beyoncé. "I am so honored, I am so excited. Thank you guys," the legendary songstress said.
Swift's fans were quick to react and took to social media to sing the pop singer's praises. "@taylorswift13 is literally the cutest soul in the planet her reaction to @Beyonce was adorable," one fan raved. Another follower was also taken aback by the moment. "Beyonce breaking records and taylor swift clapping to it. Wow. Just wow," they wrote. A third tweet showed a short video of Beyoncé accepting the award alongside Swift's enthusiastic applause. "@taylorswift13 clapping HARD for @Beyonce winning Best R&B Performance!!! Love it," they gushed.
The evening takes one right back to the 2009 MTV Video Music Awards, when Kanye West robbed Swift of her moment. Later that evening, Yoncé invited "Taylor to come out and have her moment." And now that Beyoncé has broken barriers for female artists everywhere, Tay is only too happy to let the Queen shine.