Why Eddie Van Halen's Son Isn't Happy About The Grammys Tribute To His Dad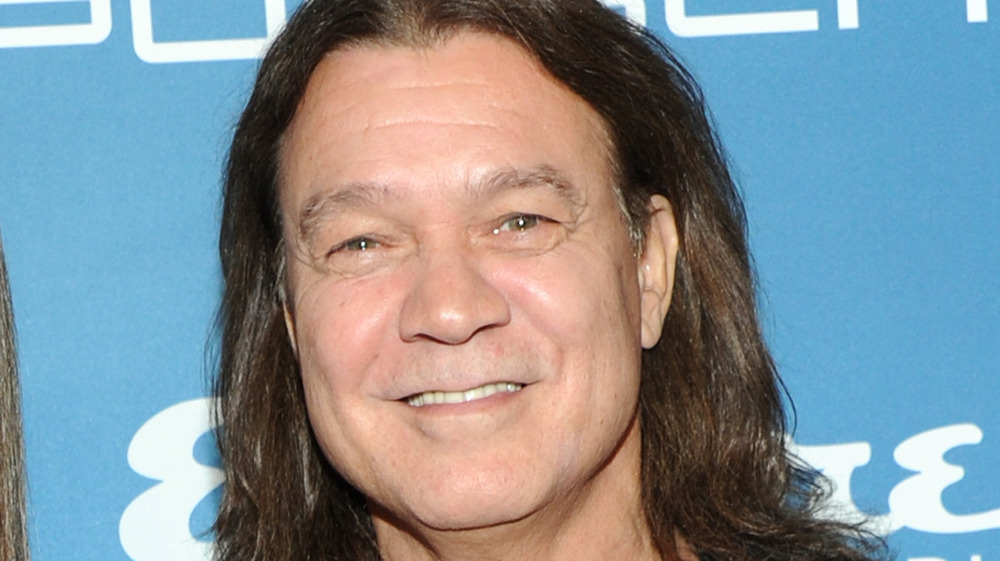 Jamie Mccarthy/Getty Images
While the Grammy Awards tend to be somewhat surprising each year, there's one thing that we can always count on: the In Memoriam segment of the show. The segment highlights late musicians, producers, and other talents in the industry, and the 2021 show was no different. However, as names and pictures scrolled across the screens, some artists got a special musical tribute. According to E! Online, Bruno Mars and Anderson.Paak celebrated Little Richard's legacy by performing "Long Tall Sally" and "Good Golly Miss Molly." Lionel Richie also made an appearance, singing "Lady" as a tribute to Kenny Rogers. After a number of touching performances, the segment ended with Chris Martin playing piano as Alabama Shakes' Brittany Howard sang "You'll Never Walk Alone."
Though the In Memoriam segment did pay tribute to a number of artists, certain ones got much more attention than others. Eddie Van Halen, the legendary guitarist for the band Van Halen, was featured in the segment, though only for a few moments. His son, Wolfgang Van Halen, has let out his feelings about his father's tribute — keep reading to learn why he's "hurt" by it.
Wolfgang Van Halen called the Academy 'out of touch'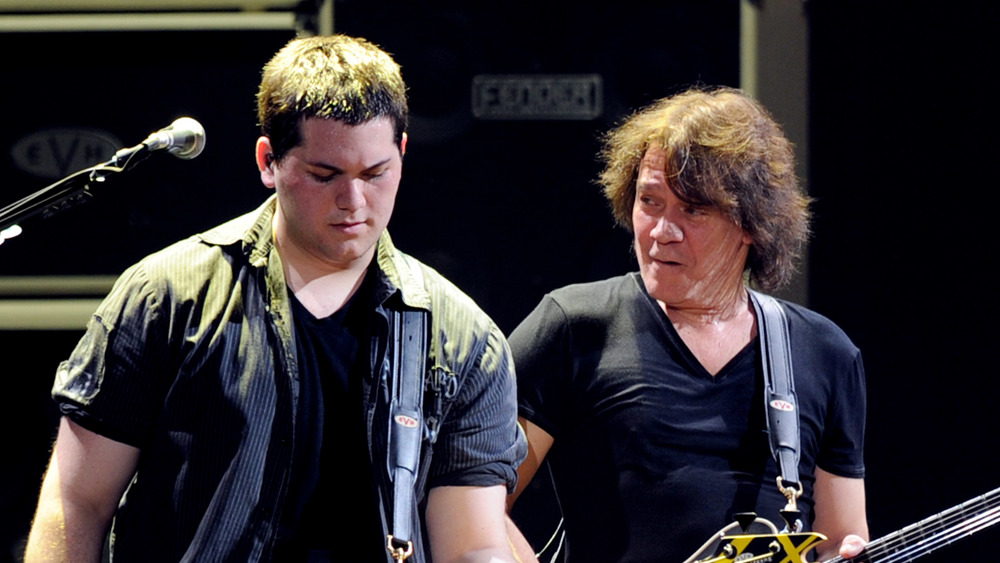 Kevin Winter/Getty Images
While the Grammys In Memoriam segment did acknowledge late guitarist Eddie Van Halen, his son, Wolfgang Van Halen, thinks the Recording Academy could've done more. In a statement on Twitter, the rocker's son expressed some thoughts about the segment. "The Grammys asked me to play Eruption for the 'In Memoriam' section and I declined," Van Halen explained, adding that he didn't think "anyone could have lived up to what my father did for music but himself."
Though Van Halen turned down the opportunity to play his father's iconic song "Eruption" during the show, he expected a larger tribute for the rock legend. "It was my understanding that there would be an 'In Memoriam' section where bits of songs were performed for legendary artists that had passed," the young guitarist continued, acknowledging that he "didn't realise that they would only show [Van Halen] for 15 seconds in the middle of 4 full performances for others we had lost." 
"What hurt the most was that he wasn't even mentioned when they talked about artists we lost in the beginning of the show," Van Halen explained, before admitting that "rock isn't the most popular genre right now" and calling out the Academy for being "a bit out of touch." The rocker's son finishes up his post by saying that there will "never be an innovator like him," referring to Eddie Van Halen's unforgettable legacy.