What Donald Trump Really Thinks About Meghan Markle
Bloomberg/Getty Images
Former President Donald J. Trump — after a rousing turnout at the Conservative Political Action Conference on Feb. 28, 2021 — has continued to keep himself in the spotlight after his 2020 election loss to Joe Biden. At the CPAC, he boldly hinted that if a Republican reclaims the Oval Office come 2024, it may very well be him ("I wonder who that will be. Who? Who? Who will that be? I wonder," he teased the crowd). This came on the heels of a poll by Suffolk University and USA Today, as reported by The Independent, that indicated Trump would receive the support of half of Republican voters should he start his own political party.
That dream would have to be temporarily shelved regardless, as Trump had also been making negative headlines for some serious potential legal woes as of February 2021. The state of Georgia may press criminal charges against the ex-president due to allegations of Trump interfering with the 2020 presidential election results there, according to The New York Times. On Feb. 22, 2021, The Washington Post reported that the Supreme Court has deemed Trump's tax returns up for grabs, leaving him vulnerable to investigation for possible shady business dealings to do with his Trump Organization. 
In the meantime, the 45th POTUS has reportedly weighed in on the ongoing hoopla over Meghan Markle and Prince Harry's blockbuster sit-down with Oprah Winfrey in March 2021. Read what Trump had to say on Meghan next.
Donald Trump called Meghan Markle 'no good' and Piers Morgan 'the greatest'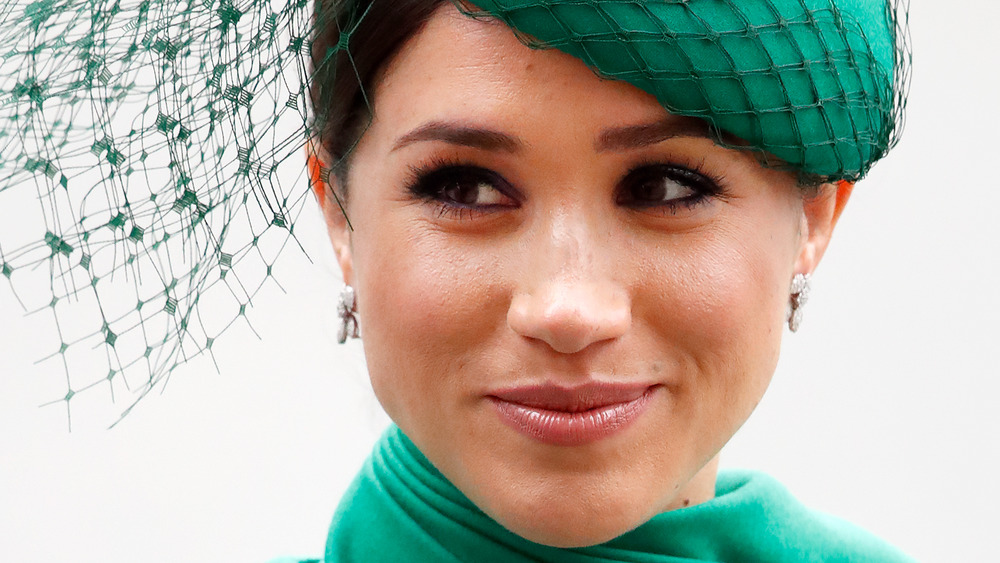 Max Mumby/indigo/Getty Images
Speaking on former chief strategist Steven Bannon's podcast War Room, ex-advisor Jason Miller revealed Donald Trump's supposed feelings on the backlash against TV personality Piers Morgan for saying on his Good Morning Britain (he subsequently resigned), "I don't believe a word [Meghan Markle] says," Deadline reported in March 2021. This came in the wake of Meghan's revelations in her Oprah Winfrey interview of experiencing suicidal thoughts and racially charged discussions about son Archie within the royal family.
"She's no good... everybody is seeing it," Miller reported Trump as telling him about the Morgan ordeal. Although these sentiments were expressed privately, Miller claimed that Trump gave him permission to pass them along, albeit with the warning, "If you say anything negative about Meghan Markle you get canceled, look at Piers."
"I'm on team Piers," Trump allegedly admitted, which may be a shock considering Morgan publicly renounced his support for Trump following the Capitol riots in January 2021, as reported by Insider. "I never thought he was capable of this," Morgan said on Good Morning Britain then, calling Trump "mentally unfit."
Nonetheless, Trump allegedly called Morgan "the greatest." Given Trump's record of self-admittedly not being "a fan" of Meghan's (he famously said, via The Washington Post, "I wish a lot of luck to Harry, because he's gonna need it"), none of Miller's relayed comments from Trump are too surprising.
If you or someone you know is having suicidal thoughts, please call the National Suicide Prevention Lifeline at 1-800-273-TALK (8255) or text HOME to the Crisis Text Line at 741741.