Nearly Half Of Republicans Would Leave The GOP For Trump. Here's Why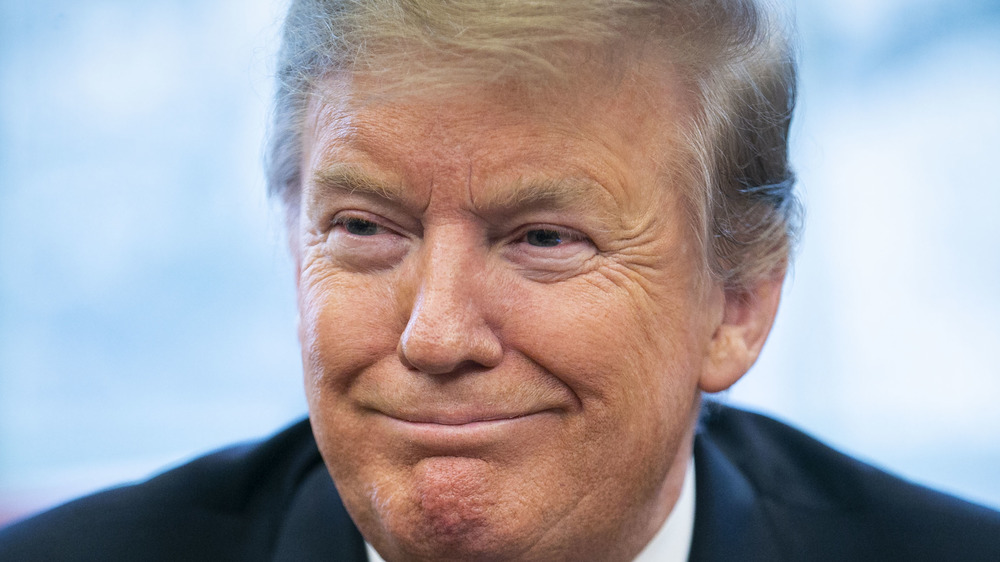 Bloomberg/Getty Images
Many MAGA die-hards would leave the Republican party if Trump formed his own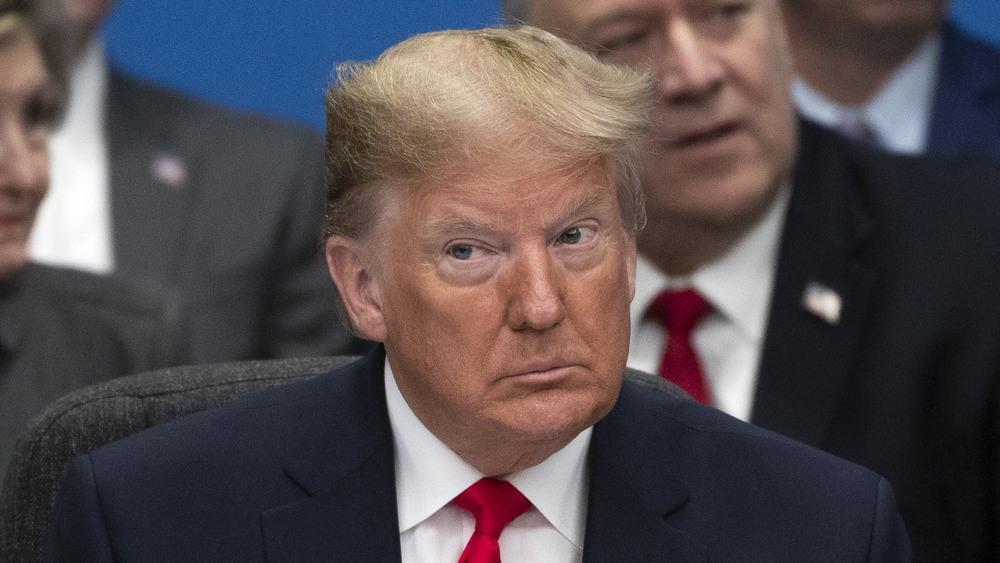 Dan Kitwood/Getty Images
As The Independent reported on Feb. 22, 2021, a poll conducted by Suffolk University in conjunction with USA Today found that 46 percent of 1,000 survey participants, all of whom were registered Republicans who voted for Trump, would eschew their loyalty to the GOP if Donald Trump were to begin a political party of his own. The overwhelming numbers cited in the survey would, in the hypothetical, signify a major restructuring of American democracy as we know it, feasibly morphing its infrastructure from a two-party system to a three-party system — or rather, as FiveThirtyEight explained it, into a "two-and-a-half-party system."
Per The Independent, one poll participant who responded in favor of joining a Trump-led party explained that his reasoning boiled down to the Republican party in its current form "[doesn't] fight enough for us [members of the GOP]," whereas Trump, in his opinion, "[fights] for us as hard as he can." The respondent also told interviewers that, in his purview, "establishment Republicans who just agree with establishment Democrats... don't ever push back." The survey also found that survey participants were also less likely to vote for a Republican candidate for political office who had voted in favor of Trump's impeachment.
But the chances of Trump forming his own party might not be as big as you think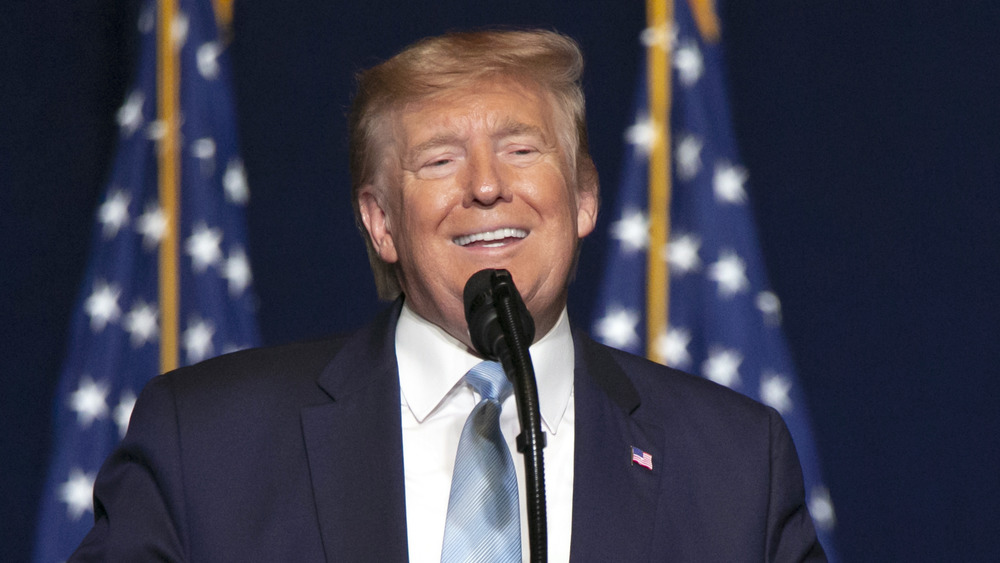 Bloomberg/Getty Images
Despite the fact that nearly half of those polled for the Suffolk University-USA Today survey said they would leave the Republican party for a political party formed and headed by Donald Trump, the chances of it actually happening are seemingly low, per publications like FiveThirtyEight and sources close to the former Trump administration. So how did that idea get planted in the first place?
Sources close to Trump disclosed that the former president had previously considered forming his own party, per the Wall Street Journal, and said as much to members of his inner circle privately in January 2021. While the possibility of this was quickly dissected by multiple publications, with many pointing out the infeasibility of a third party severely impacting the longstanding two-party majority system due to establishments like the Electoral College and how it operates, stirrings were soon quelled by journalists with access to the inner-workings of the Trump camp.
In fact, New York Times journalist Maggie Haberman posted on Jan. 24, 2021 that Trump had swiftly been "talked out of that [forming his own political party] and is making it clear to people that he isn't pursuing it."