The Real Reason Republican Lawmakers Are Trying To Give Liz Cheney The Boot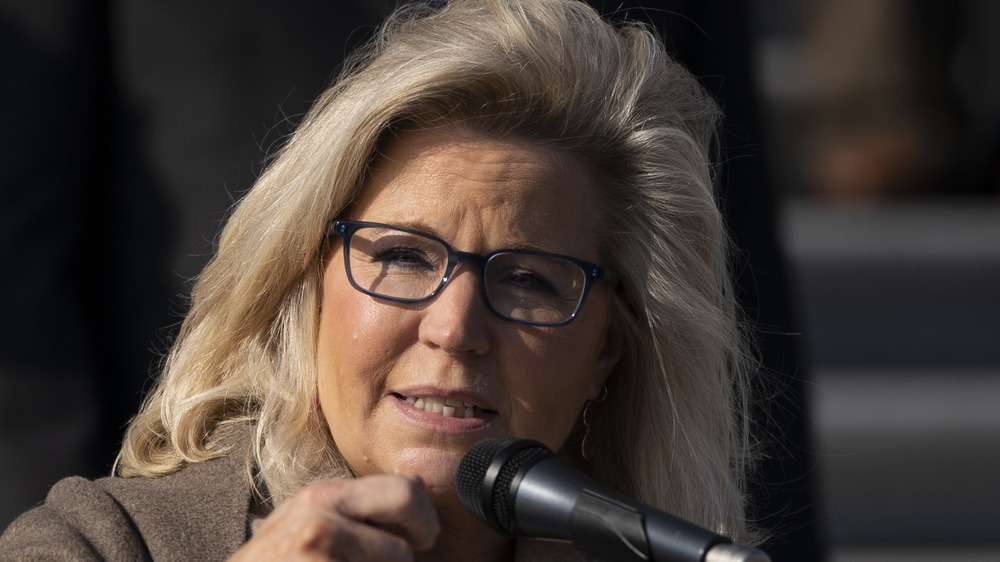 Drew Angerer/Getty Images
Only weeks after Wyoming Rep. Liz Cheney voted to impeach former President Donald Trump, along with nine other members of the House GOP, on Jan. 13, 2021, fellow members of the Republican party are calling for her to be formally booted from her seat in Congress. 
As NPR reported on Feb. 3, 2021, Cheney has become a focus of ire amongst Republican lawmakers for breaching partisan lines and joining the Democratic party in favor of Trump's second impeachment, making Trump the only president in U.S. history to have been impeached twice. Though Cheney, daughter of former Vice President Dick Cheney, has clashed with Trump in the past, she cited Trump's alleged incitement of the Jan. 6, 2021 Capitol Hill riots — in which Trump purportedly encouraged attendees at a rally held near the Capitol Building to storm Congress in a right-wing-fueled insurgency — as the reason for supporting his post-presidential ousting. 
"There has never been a greater betrayal by a President of the United States of his office and his oath to the Constitution," Rep. Cheney said in an official statement, per NPR. She argued that Trump "summoned this mob, assembled the mob, and lit the flame of this attack. Everything that followed was his doing."
Liz Cheney angered Republicans by voting to impeach Trump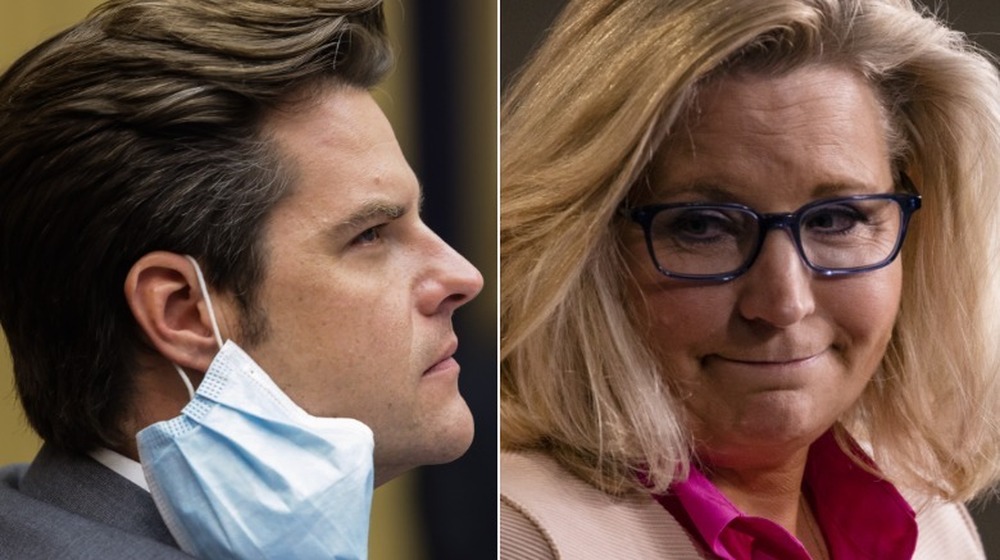 Pool, Samuel Corum/Getty Images
Who exactly is behind the movement to abruptly end Republican Rep. Liz Cheney's time in office? It seems like the Republicans most eager to extricate her from her seat are some of the most high-profile members of her party.
As media outlets reported in February 2021, those who have publicly either overtly called for Cheney to be removed from office — or at the very least expressed concern over her stance to impeach ex-President Donald Trump — include Republican House Minority Leader Kevin McCarthy. As NPR noted, McCarthy did go on the record when it came to supporting Cheney keeping her seat, but he also indicated reservations about her decision to vote for impeachment. "I do think she has a lot of questions she has to answer to the conference," McCarthy said in a Jan. 24, 2021 interview (via NPR).
Others were more vocal about their disdain for Cheney. One GOP lawmaker who is heading the opposition against the Wyoming lawmaker is Florida Rep. Matt Gaetz (pictured), who actually traveled to Cheney's home state to call for her ousting. "We are in a battle for the soul of the Republican Party, and I intend to win it," Gaetz said during a rally he held on Jan. 28, 2021, outside Wyoming's Capitol building in the city of Cheyenne, per Newsweek.
Some think Liz Cheney will hold onto her seat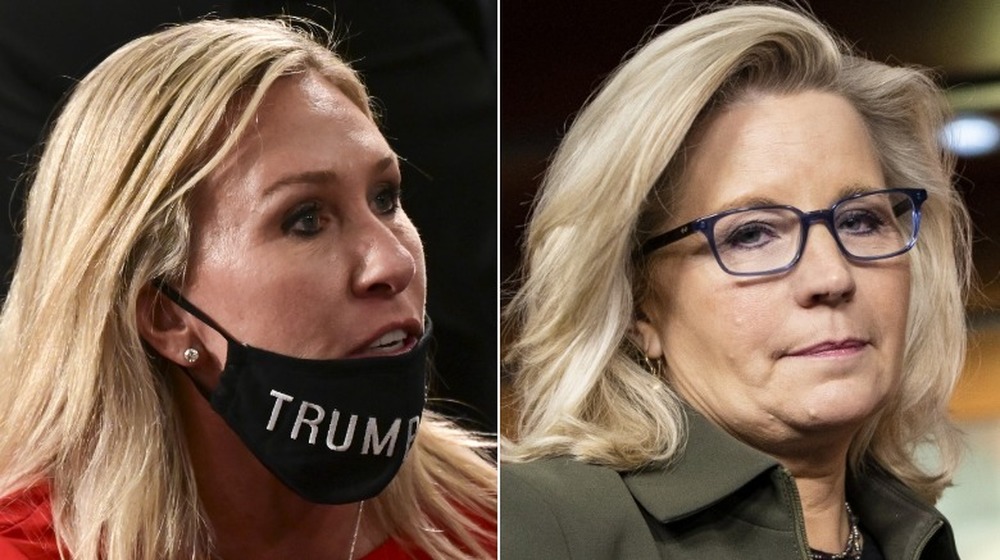 Pool, Samuel Corum/Getty Images
Though members of the Republican party might be calling for Liz Cheney (pictured right) to be removed as a member of the U.S. House of Representatives, a number of experts and insiders have stated on the record that they think such a measure is unlikely to pass. 
Speaking with Newsweek on Feb. 3, 2021, former Ted Cruz campaign member Chris Wilson, who also heads the data and research analysis group WPA Intelligence, told the publication that the leaders behind the move to boot Cheney — namely, Representative Matt Gaetz — don't hold enough sway when it comes to influencing the GOP as a whole. "I doubt Matt Gaetz personally has much impact on the future of the GOP," Wilson said, adding that Gaetz is "a grand-stander" who is "obviously taking advantage of an opportunity to make some headlines." According to Wilson, "[If] there was a serious move to beat Liz Cheney, you shouldn't send Matt Gaetz."
Notably, calls for terminating Cheney's current term come on the heels of similar calls to remove Georgia Rep. Marjorie Taylor Greene (pictured left), another Republican, from her seat due to her beliefs in the right-wing-extremist QAnon conspiracy theory, as well as a number of controversial posts that re-surfaced on her social media accounts. According to the New York Post, a vote will be held in the House to expel Greene from her committee posts on Feb. 4, 2021.