The Real Reason The BTS ARMY Hijacked The 'Impeach Biden Now' Hashtag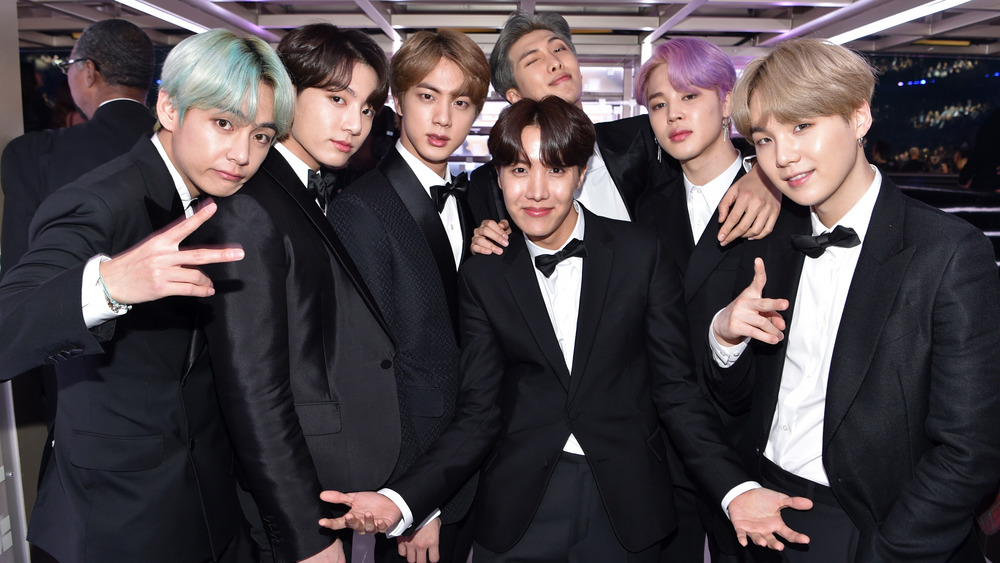 John Shearer/Getty Images
Only two days after President Joe Biden was sworn in as commander-in-chief on Jan. 20, 2021, right-wing denizens of the internet made a push to incite the impeachment of the 46th president of the United States, all in the midst of former President Donald Trump's second impeachment trial. The conservative-helmed call to oust Biden out of office was swiftly halted by an unlikely force: fans of the K-pop group BTS, otherwise known as the BTS ARMY.
According to Variety, fans of the K-pop sensations took over the hashtag #ImpeachBidenNow after it gained momentum following a filing made by Republican Rep. Marjorie Taylor Greene, a freshman Georgia legislator who gained notoriety in 2020 for both her steadfast allegiance to Trump and for her belief in the extremist right-wing conspiracy theory QAnon. 
"I've just filed articles of impeachment on president Joe Biden. We'll see how this goes," tweeted Greene. The tweet was made less than a week after Greene was suspended from Twitter for 12 hours after she violated the social media platform's civic integrity policy, per The Hill. In a statement (via The Washington Times) Green said she wants Biden removed from office, in part, because "his pattern of abuse of power as President Obama's vice president is lengthy and disturbing."
Apparently, the legion that makes up the BTS ARMY was, in short, not having any of it and decided to fight back. 
BTS fans have President Joe Biden's back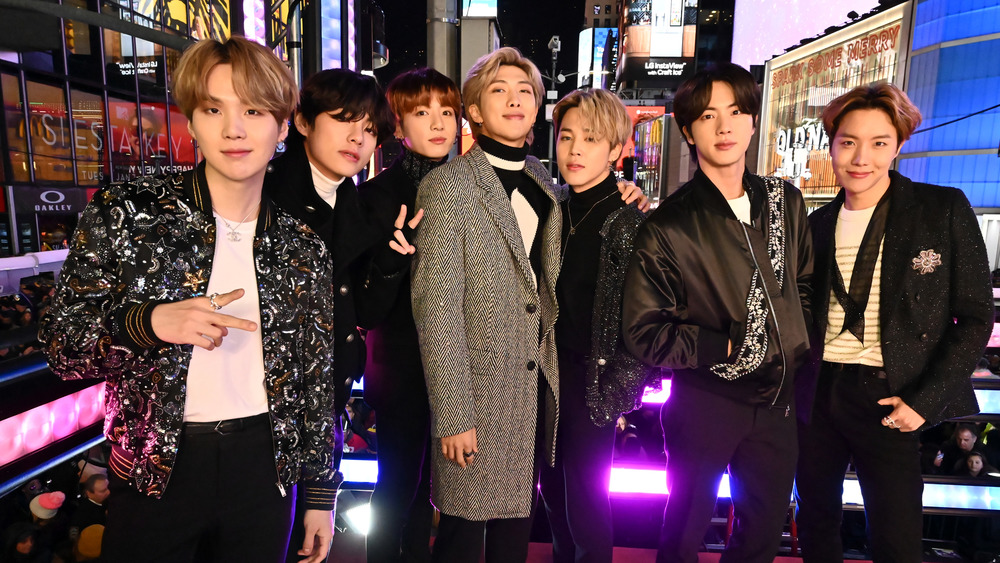 Astrid Stawiarz/Getty Images
According to Variety, fans of the K-pop band BTS immediately leaped to action after U.S. Rep. Marjorie Taylor Greene announced her intentions to impeach President Joe Biden. The BTS Army relied on a true-and-tried method: hijacking the #ImpeachBidenNow hashtag en masse with fan tributes to their favorite supergroup.
Per Variety, the denizens of BTS fans hacked the hashtag with photo and GIFs of BTS bandmates Jin, Suga, RM, Jungkook, V, Jimin, and J-Hope and also posted memes which mashed members of other K-pop bands dancing to Biden's November 2020 election results, GIFs of Vice President Kamala Harris giving a thumbs up, and pics of a smiling Biden.
But why, exactly, did swathes of BTS fans feel compelled to overtake a right wing-affiliated hashtag in the first place, and have they done similar takeovers in the past? 
The BTS ARMY has done this kind of thing before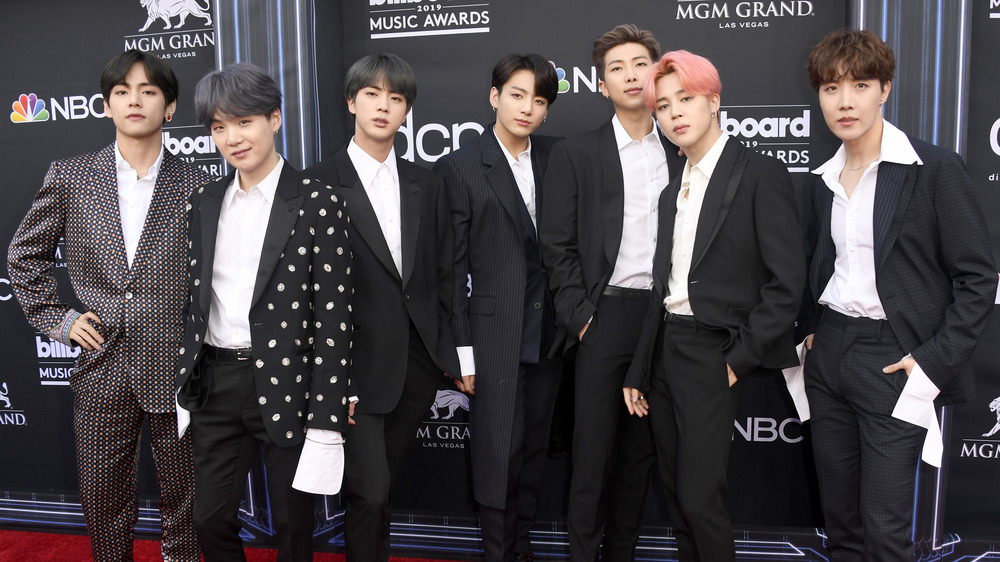 Frazer Harrison/Getty Images
This is hardly the first time BTS fans have hijacked a hashtag initially utilized by conservatives, Donald Trump supporters, or conspiracy theorists. In 2020, fans of the K-pop supergroup took over the #WhiteLivesMatter hashtag, initially weaponized by white nationalists and white supremacists in an effort to combat the social media presence of the Black Lives Matter movement. 
Members of the BTS ARMY also utilized technology and the internet to reserve nearly 1 million spaces at a campaign rally in Tulsa, Oklahoma held by former President Donald Trump in June 2020. As a result, only 6,200 attendees were present at the event in a venue with a capacity for 19,000 people, The Guardian reported.
The passion of BTS fans to align with social justice causes is also unsurprising. As a band, BTS has been (and continues to be) outspoken in its support for civil rights movements such as Black Lives Matter, which have in turn led fans to take a cue from the seven-member Korean pop group.