Cardi B And Candace Owens' Feud Explained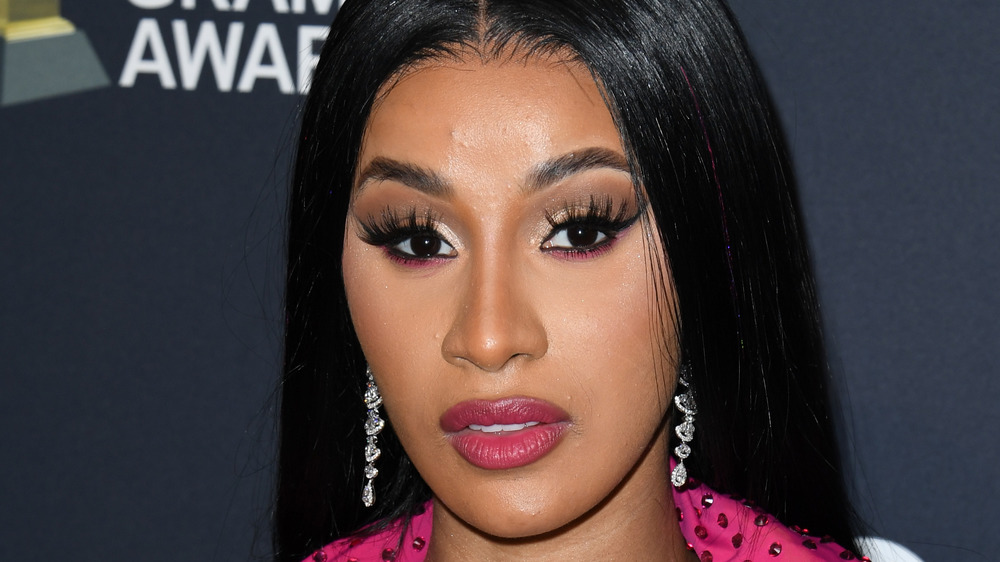 Jon Kopaloff/Getty Images
Rapper Cardi B has 85.9 million followers on Instagram, as well as millions of fans IRL, but conservative activist and TV personality Candace Owens isn't one of them. The two powerhouse women occupy different sides of the political spectrum, a fact which has led to many heated exchanges. For anyone keeping track, Owens' beef with Cardi escalated in 2020 after the "WAP" star ruffled feathers during an interview with Joe Biden (via Instagram). According to Billboard, Cardi B was angered when Owens appeared on The Ben Shapiro Show and called her out for "pandering" to Black voters. Cardi hit back and said she has the right to use her platform however she wants. Let's just say ... a lot of posts later, and things between the pair got messy.
Now, it looks like tensions between Cardi B and Owens have hit a new high. In this case, it was Cardi B's raunchy performance of her hit single "WAP" at the Grammys that pushed Owens over the edge. On March 16, 2021, Cardi tweeted a clip of Owens speaking on Tucker Carlson Tonight, in which the right-wing commentator said that the racy content was leading "to a weakening of American society." In a follow-up tweet, Cardi sarcastically thanked her nemesis for giving her performance airtime.
If you thought that Candace Owens wasn't about to let that comment fly, you're right. Her feud with Cardi went from bad to worse, and all it took was a couple of tweets. 
Cardi B and Candace Owens' Twitter fight led to legal threats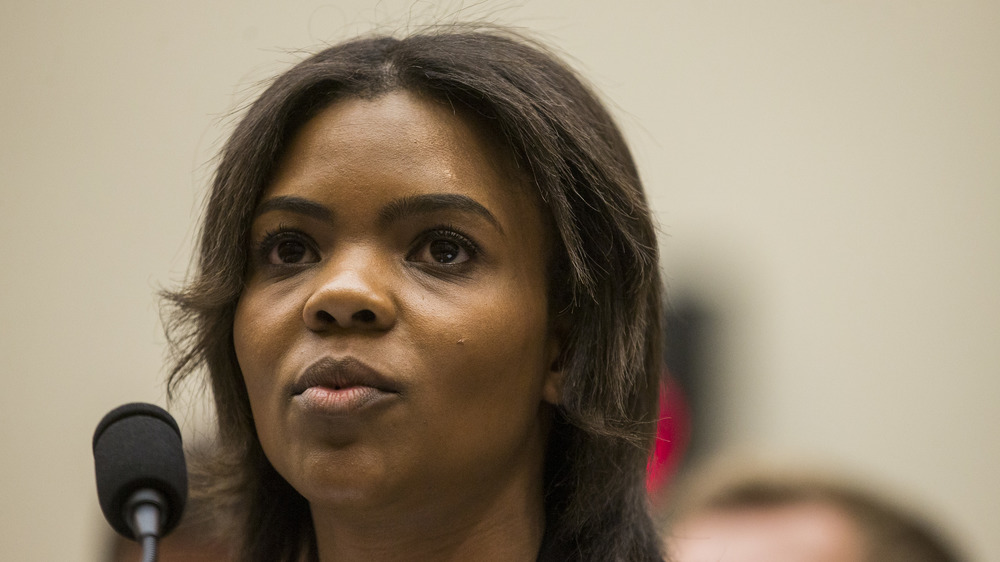 Zach Gibson/Getty Images
Once Candace Owens saw that Cardi B was poking fun at her appearance on Fox News, the right-wing pundit pulled no punches. "You are a cancer cell to culture," Owens tweeted back. "Young black girls are having their minds poisoned by what you are trying to package and sell to them as 'empowerment.'" From there, the war of words got personal, with the pair trading increasingly nastier barbs. It quickly became obvious to everyone, especially Owens' and Cardi's followers, that this wouldn't end well.
Indeed, it did not. Cardi shared a doctored tweet from Owens, claiming that Owens' husband cheated on her with her brother. Owens was then quick to shoot down the photoshopped tweet and images, as well as attack Cardi's own marital woes. (The rapper's relationship with her husband, Offset, has been plagued with reports of infidelity, per Elle.) Owens next threatened to get her lawyers involved (via Twitter). "Just spoke with my family," she tweeted. "I am 100% suing Cardi for that nonsense." Phew! In short, it's a wild ride. If you've got lots of time on your hands, get comfy and check out their tweets for yourself.