Why Amanza Smith's Instagram About Mental Health Is Very Telling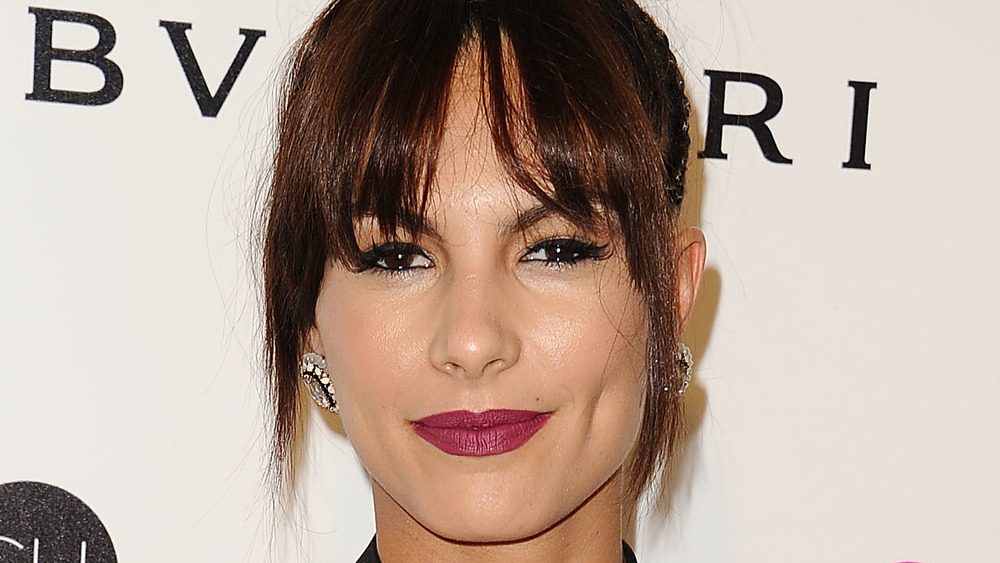 Jason Laveris/Getty Images
Selling Sunset star Amanza Smith (who previously dated Taye Diggs) was hit with a major blow in her personal life when her ex-husband, former NFL player Ralph Brown, went missing. Although she and Brown separated in 2012, they co-parented their kids, daughter Noah and son Braker. And as the reality TV star said on her show (via Us Weekly), "Daddy's a great dad. He's very present." Sadly, that changed in 2019 when Ralph went missing. 
Amanza later shared on the Not Skinny But Not Fat podcast, she last heard from her ex on Sept. 1, 2019 when he sent her an email, saying (via Us Weekly), "'My situation isn't good right now. I can't financially take care of the children. It's not safe for them to be with me. You need to keep them until my situation changes.'" Wondering if he might be suffering from Chronic Traumatic Encephalopathy (CTE) due to his football career, Amanza set out to find Ralph, even hiring a private investigator, but with no luck. By the following August, she told ET that his family also refused to help. Admitting that not knowing is the worst, Amanza said, "I go from being angry to just really sad." This, all while focusing on her kids and putting herself last. "I'm still picking up the pieces and mending little broken hearts over here," she added. "I haven't even really checked in with myself to see how I feel."
No, the Selling Sunset star is opening up about her mental health on social media.
This Selling Sunset star is on a non-stop journey for answers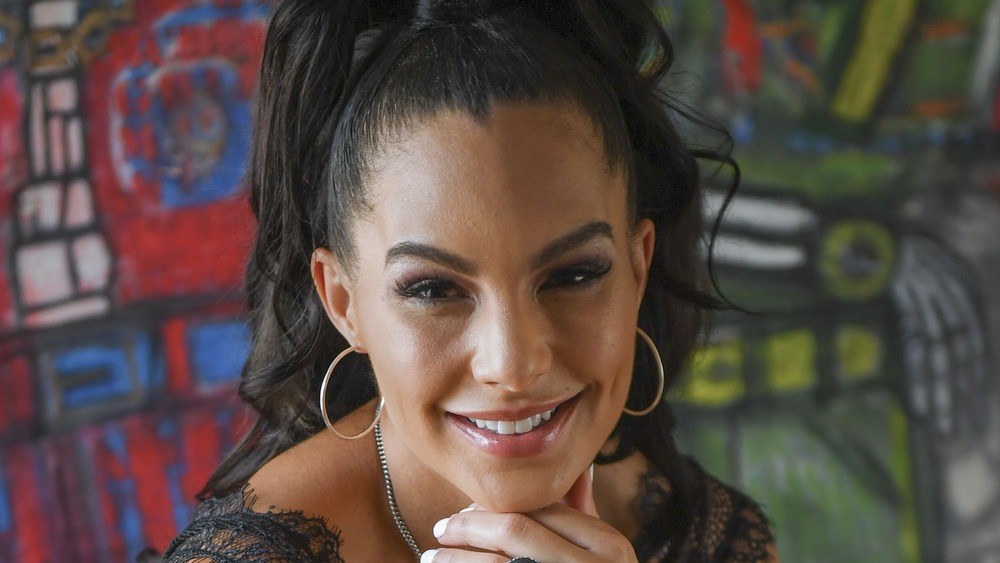 Michael Bezjian/Getty Images
Sitting down for an interview with the Not Skinny But Not Fat podcast in October 2020, Amanza Smith revealed that she began working towards getting full custody of her two children and, in doing so, got a sign of life from Ralph Brown when he filed a change of address. That led the reality star to one heart-breaking conclusion (via People): "Whatever's going on, and I have no idea what it is, he doesn't want to be found right now." 
The discovery provided little comfort. As she shared on Instagram in February 2021, her kids continue to be impacted. Speaking of her son, Braker, Amanza wrote, "My heart hurts when you are sad, my sweet baby boy. How could a father walk away from his children?" she asked. "I've been silently dealing with the pain and heartache of what is happening with this situation and the past couple weeks I've wiped so many tears from this little boy's face," the TV personality continued. "My heart hurts. I'm angry and I'm having a hard time managing all that I have going on right now because when my children hurt I hurt." 
Meanwhile, her efforts to gain full custody were proving to be an uphill battle. "It's a process and it costs money and it's a whole thing," Amanza told Us Weekly around this time. "I'm like, 'I have to pay money now to fight in court to get the kids that belong to me?' I'm a little bit stressed."
Amanza Smith got very real about mental health
In addition to the custody battle, Amanza Smith told Us Weekly in February 2021 that the lack of information surrounding Ralph Brown was also taking its toll. "I need answers," she said. "I want to know where you are for whatever reason ... I can help get you rehabilitated, so that my children can have the version of their father back that we all knew and loved."
The following month, Amanza posted a tearful selfie to Instagram and wrote candidly about her mental health. "So I don't even know @lelepons but I saw her post today and I was inspired," she began. Lele Pons, an influencer from Venezuela, had shared a crying selfie, telling fans that "mental health is extremely important" and that "it is okay not to be happy all the time." For her part, Amanza echoed this same sentiment, conceding, "It's ok not to be ok. Many people are afraid to be open about mental health. You all see me very strong and I appreciate so much the support I have gotten [from] fans and friends for the way I carry myself [through] this difficult new journey as a full-time working single mom." She continued, "I also want to [be] honest and not pretend I'm always at the top of my game with it all. This was me last night at 4am when I couldn't sleep because so much was on my mind." 
Amanza went on to encourage those reading to "hang in there," writing, "You are not alone."