Who Is Brad Underwood's Wife, Susan Underwood?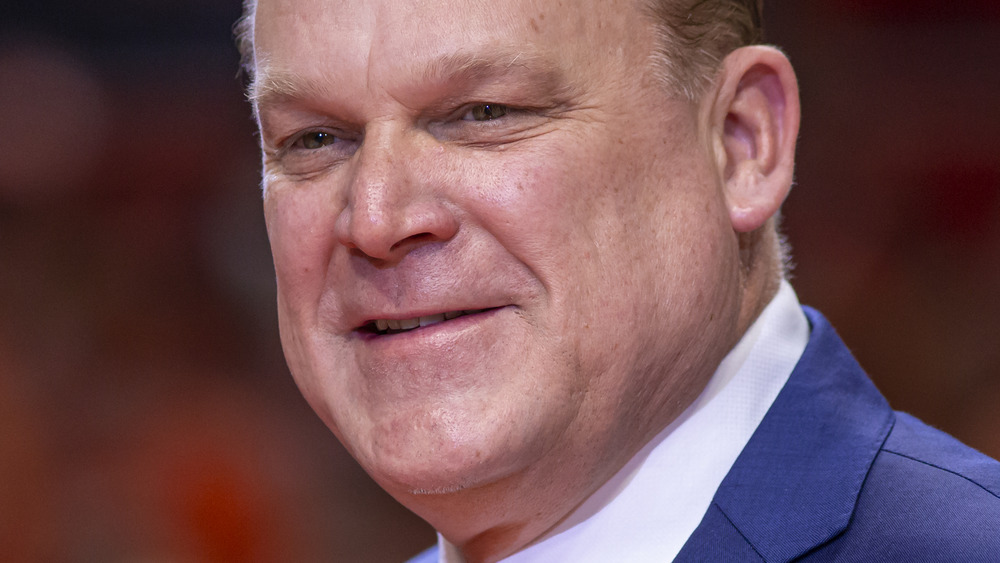 Michael Hickey/Getty Images
Brad Underwood is one of NCAA's most successful basketball coaches. He is the head coach for Illinois Fighting Illini of the Big Ten and his team has earned the No. 1 seed in the 2021 NCAA tournament, which is set to start on March 18, 2021. The team's success can be attributed to Underwood's experience. He coached junior college and mid-level colleges for 18 seasons across "six states and nine universities" before Illinois hired him in March 2017, according to the Chicago Tribune.
Underwood's journey to becoming a successful head coach was arduous, but he could count on his wife, Susan, for being with him throughout his 26 year career. The couple has three children — Tyler, Katie, and Ashley — with the former playing on the same team his dad coaches, per The Daily Illini. However, Susan is more than just a wife and a mother. Keep scrolling to find out more about her.
Susan Underwood supports her husband's coaching career
According to the Chicago Tribune, Brad Underwood met his wife Susan in college. They married shortly after he graduated. Brad worked in insurance while applying to coaching jobs on the side. "I made more money in my first month in the insurance business than I made for about the first 10 years in coaching," Underwood told the outlet. "But I didn't enjoy (working in insurance)...We threw everything in a U-Haul. What a way to start a marriage."
Before supporting her husband on his coaching journey, Susan had a teaching degree but wasn't licensed in Texas where they moved after Brad quit his insurance job. To make ends meet, Susan worked as a cashier at JC Penny. Eventually, Brad joined Western Illinois University as an assistant coach in 1992 and settled there for 11 years. In that time, Susan taught elementary school and gave birth to their three children. Brad said that his wife "let [him] chase" his coaching dreams and did not pressure him to do anything else.
Part of Susan's support had to do with how much she believed in Brad's abilities. "Our family knew what Brad was capable of," she told the Chicago Tribune. "We had so much fun along the way. It made us a very tight-knit family. We could be happy wherever we were."
Susan often spends her time cheering on her son and husband at games, per Illini Inquirer.