How Jessie James Decker Lost 25 Pounds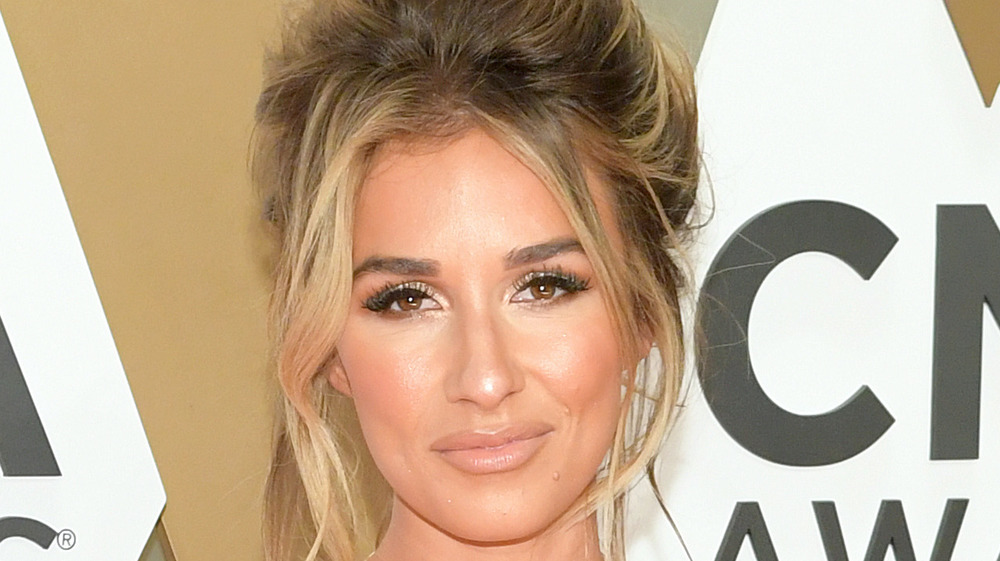 Jason Kempin/Getty Images
Jessie James Decker has made a name for herself in the music industry as a talented pop and country singer. However, since releasing her debut album, Jessie James, at the age of 21 in 2009, Decker went on to lead a successful career that has branched out in different directions. This has included starring on the reality show, Eric & Jessie: Game On, alongside her husband, former NFL wide receiver Eric Decker, which ran between 2013 and 2017, according to Pop Culture. 
More recently, Decker has ventured into the business world, launching a clothing line named Kittenish. After experiencing success on the online market, Decker opened Kittenish's first physical store in Nashville, Tenn., in early 2019, per People.
In between her career accomplishments and her busy daily life, Decker had three children with her husband: daughter Vivianne Rose in March 2014, son Eric Thomas II in September 2015, and son Forrest Bradley in March 2018. Since welcoming her last baby three years ago, Decker has been slowly getting back into shape — a journey she has been open about with her fans. As those who follow Decker on Instagram will know, she has been showing off a healthy and strong figure as of late. Keep reading to learn about how she lost all her baby weight.
Jessie James Decker credits the South Beach Diet for her weight loss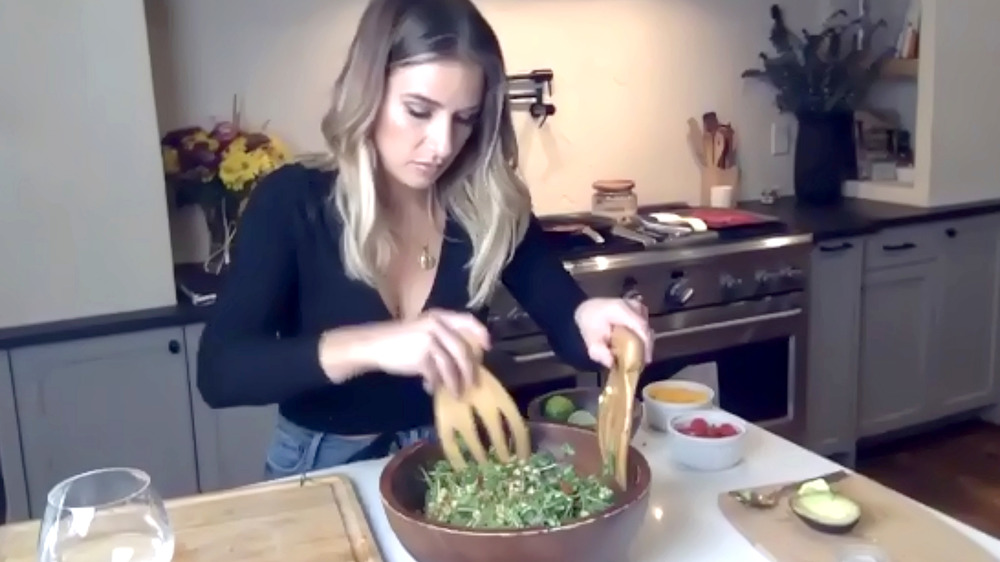 Getty Images/Getty Images
In early March 2021, Jessie James Decker introduced Kittenish's swimwear line, as reported by the Daily Mail. Naturally, this career move has given her ample opportunity to flaunt her incredibly fit shape with her Instagram fans.
In under a year after giving birth to son Forrest Bradley, Decker lost a whopping 25 pounds, according to Us Weekly. In 2019, the singer and entrepreneur credited her weight loss to going on the South Beach Diet, for which she has become an ambassador, as per Yahoo! Lifestyle. According to the outlet, Decker opened up about having her self-esteem tested after having her children: "I got up to 165 pounds with my first baby and being 5'1″ it was really hard on my frame, and I definitely struggled self-esteem-wise. I wish I would have known about the South Beach Diet then."
In addition to following the South Beach Diet, Decker also noted (via Us Weekly) that she works out frequently, preferring "quick" and "high intensity" routines as she wants to grow muscle mass, as well, adding that "being skinny" isn't her goal. "For me, I feel good being healthy and feeling fit. I prefer to have a little extra meat on my bones and muscle tone so that I have the strength to pick up and play with my kids," Decker said.