Whatever Happened To Alexis Neiers From The Bling Ring?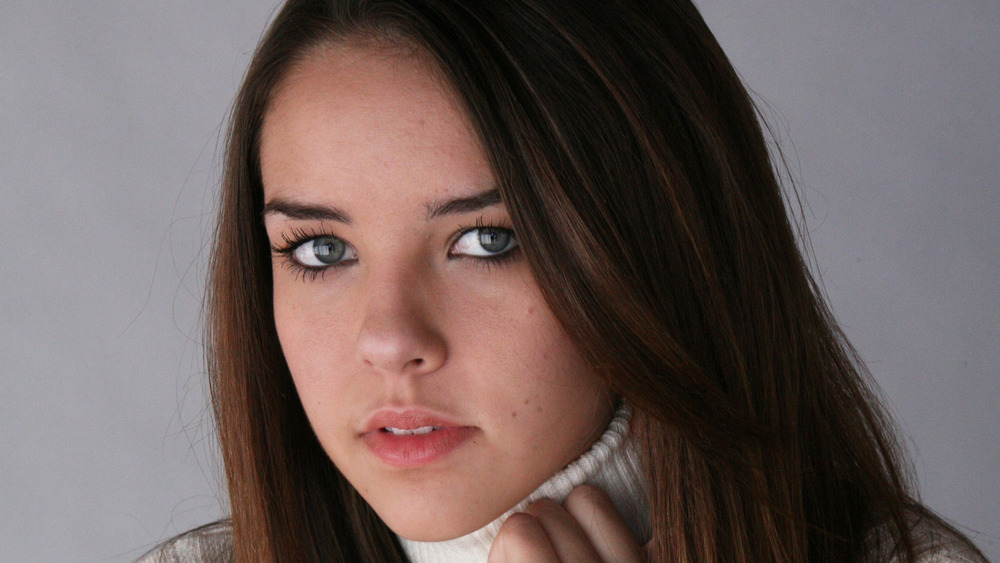 Jim Steinfeldt/Getty Images
"Hello? Nancy Jo, this is Alexis Neiers calling." 
Alexis Haines, formerly known as Alexis Neiers, is probably most famous for her brief stint on E!'s reality show Pretty Wild, a show that documented Alexis, her sister Gabby Neiers and her best friend Tess Taylor as they struggled to make it big in Hollywood. However, on the very first day of filming, Alexis was infamously arrested for her participation in a slew of burglaries at famous celebrities' homes, including Orlando Bloom, Paris Hilton, and Lindsay Lohan. Eventually, the burglaries and subsequent arrests would make way for the popular film, The Bling Ring. 
As reported by Vulture, following her arrest and trial where she pled "no contest" to felony burglary, Alexis served 30 days of a 180-day sentence before being released. She was also sentenced to three years' probation and ordered to pay Orlando Bloom a whopping $600,000 in restitution. But all of that pales in comparison to a scene on Pretty Wild in which Alexis goes toe to toe with a Vanity Fair journalist by the name of Nancy Jo Sales. 
According to Alexis, Sales wrote a disparaging piece on her filled with inaccuracies, with one of the biggest falsehoods being that she showed up to court wearing expensive Christian Louboutin shoes. "I wore 4 inch little brown Bebe shoes!" she squealed during an emotional voicemail that she left for the journalist.
But where is Alexis now? Keep reading after the jump to find out!
Alexis Neiers has literally 'recovered from reality'
Fast forward to the present, and Alexis Haines is now a wife, a mother, and, perhaps most importantly, sober.
During an interview for the Los Angeles Times in April of 2020, Alexis credits her arrest for being the catalyst to saving her life and helping her kick her heroin addiction. "I wouldn't have it any other way because had I not gone to jail, I probably wouldn't be alive today and that's the truth," she explained. But how did the former reality star-turned-felon manage to turn her life around and get clean? 
According to Alexis, she finally had an epiphany that heroin simply wasn't good for her anymore. It was only later that she realized her addiction to heroin was part of a much larger issue, including a traumatic upbringing riddled with sexual abuse and an alcoholic father. Even after serving time in prison, Alexis would relapse once more before she finally got to the root of her issues and did what she refers to as "the work."
Now, per Page Six, Alexis has made it her own mission to help others, working alongside her husband, Evan Haines, at a recovery center in Malibu. But that's not all — she's also published her very own book and started a podcast, both aptly titled Recovering From Reality. The premise of both projects is to help others struggling with addiction. Alexis is a much different person than she was on Pretty Wild — and it sounds like she's better for it. 
If you or someone you know is struggling with substance abuse and mental health, please contact SAMHSA's 24-hour National Helpline at 1-800-662-HELP (4357).
If you or someone you know has been the victim of sexual assault, you can call the National Sexual Assault Hotline at 1-800-656-HOPE (4673) or visit RAINN.org for additional resources.