Does Tom Cruise Have A Higher Net Worth Than Katie Holmes?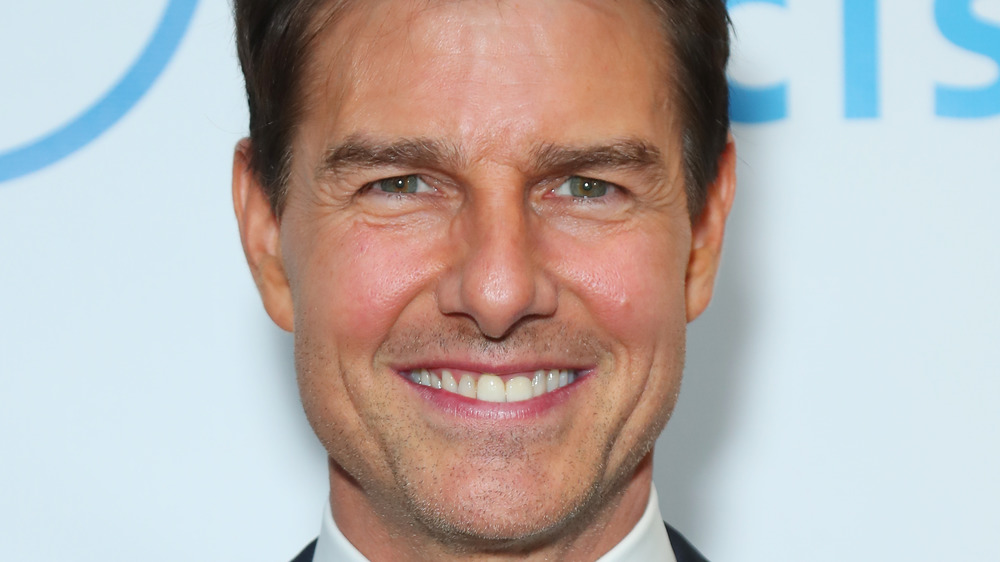 Leon Bennett/Getty Images
Tom Cruise and Katie Holmes used to be a power couple with an incredible combined net worth. The two are both bonafide A-listers in their own right, and together they became superstars. After going through a divorce to Nicole Kidman in 2001, it only took a few years for Cruise and Holmes to hook up. In 2004, Holmes admitted to having a crush on Cruise in Seventeen magazine (as Rosie O'Donnell used to say, "Tommy, can you hear me?"). It didn't take long for Cruise to catch wind of Holmes' interview, and the duo began dating in April 2005 (shortly after Holmes' split from Chris Klein). By that May, Cruise was head-over-heels for Holmes and made sure to jump on Oprah Winfrey's couch to prove it.
The same year, Holmes announced that she would be converting to Scientology, and they shared they were engaged in June 2005, per People. In April 2006, Holmes gave birth to the couple's only child — Suri Cruise. Holmes and Cruise made things official that November, tying the knot in a lavish ceremony in Bracciano, Italy. The pair enjoyed plenty of ups and downs in their marriage, before Holmes pulled the plug and filed for divorce in June 2012. The following April, Cruise admitted that he didn't see the divorce coming (per CBS News), while noting, "Life is a tragicomedy. You need to have a sense of humor."
Let's cut to the chase — which member of the famous couple is worth more? Keep scrolling to find out!
Tom Cruise vs. Katie Holmes in the battle of the finances
Alberto E. Rodriguez/Getty Images
Unsurprisingly, Tom Cruise's net worth is higher than that of Katie Holmes. According to Celebrity Net Worth, the actor is worth an impressive $600 million with an estimated annual salary of $50 million — not too shabby, if you ask us! Cruise's career started off modestly, and he only banked $75,000 for his role in the 1983 film, Risky Business. From there, things only went up, and by up, we mean way up. Cruise netted $2 million for Top Gun in 1986, and was making $15 million by 1994's Interview with the Vampire. But all of those figures are practically nothing compared to the $75 million he earned for his work on Mission Impossible 3. According to Cinema Blend, Cruise roughly makes an astounding $7,000 per word.
The actor's incredible success and wealth have earned him things that most people could only dream about. Cruise is the proud owner of a $59 million home in Telluride, Colo. (via Insider). The estate is 10,000 square feet and sits on 298 acres of property. In 2016, the sale of his Beverly Hills estate earned him $39 million (via the Los Angeles Times). Cruise has also reportedly shelled out around $25 million to the church of Scientology. 
Cruise's divorce settlement to Holmes also set him back $4.8 million in child support (according to HuffPost). The pair had a prenup for all other assets, but Holmes also got to keep her jewelry (which is estimated to be worth millions) in the split.
What is Katie Holmes' net worth?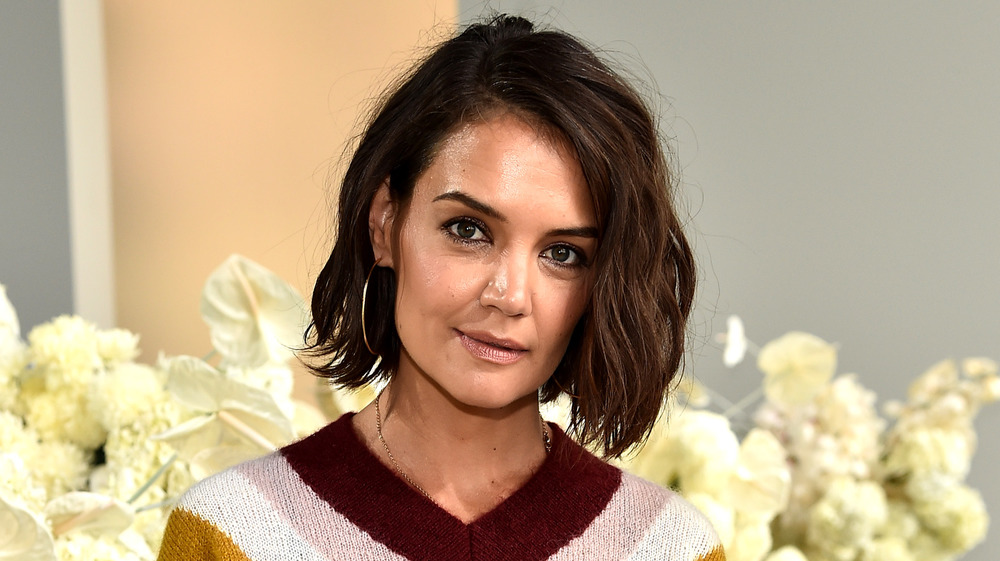 Theo Wargo/Getty Images
Tom Cruise is the front-runner in the battle of the exes, but Katie Holmes is still the proud owner of an impressive fortune in her own right. According to Celebrity Net Worth, she's amassed a wealth of over $25 million in her career, and there's still plenty of time for her to add more to her portfolio. Holmes' role as Joey Potter in Dawson's Creek (try not to hum to the theme song, "I Don't Want to Wait") really put her on the map, launching her career into superstardom. Her role initially nabbed her about $30,000 an episode, but as the show's popularity grew, so did Holmes' paycheck. She made around $175,000 per episode in the later seasons, and starred in each of the series' 128 episodes. 
Pure Wow reports that Holmes has also gotten plenty of cash from endorsement deals from major outlets like Elle, Harper's Bazaar, InStyle, and Marie Claire. Meanwhile, the star is also used to living the life of luxury in terms of real estate. The Toledo, Ohio native parted ways with her Calabasas, Calif. home in 2020 and earned a little north of $4 million in the sale (via Work and Money). Shortly after her split from Cruise, she rented a large New York City apartment for around $12,500 a month, per Celeb Homes. She also makes her home with daughter Suri in the Big Apple, but not many details about their current living situation are known. However, we can only imagine that they're living somewhere that's pretty fabulous.