What Really Ended Miley Cyrus And Nick Jonas' Relationship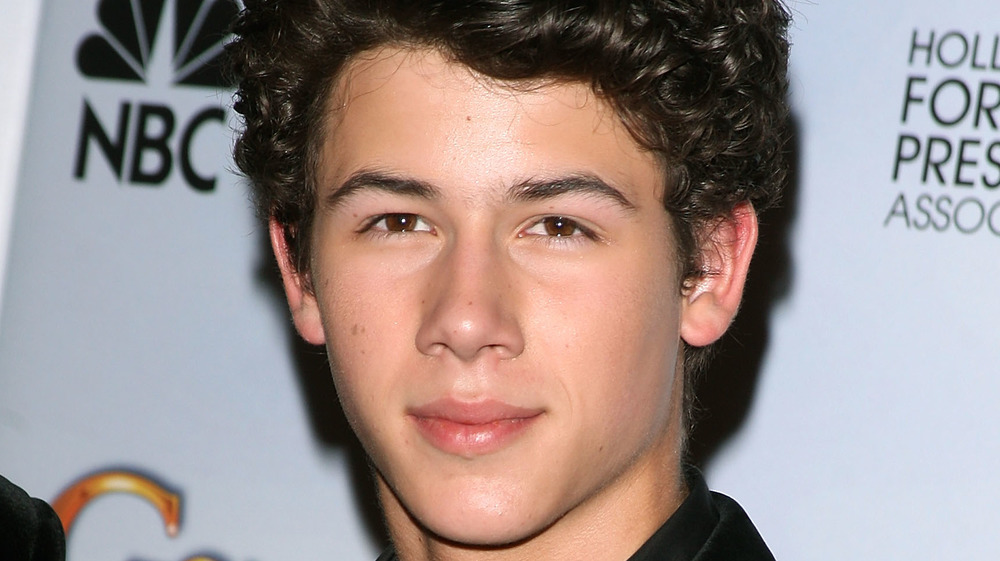 Jason Merritt/term/Getty Images
Nick Jonas and Miley Cyrus know firsthand just how sweet young love can be — until it isn't, that is. In 2006, both Jonas and Cyrus were incoming Disney darlings who were already making splashes on the hit network. Jonas, of course, rose to fame thanks to his band, the Jonas Brothers, and their subsequent projects with Disney. Cyrus was Disney's most popular young star at the time, with her show Hannah Montana proving to be one of the channel's biggest successes to date. It was only a matter of time before the young stars would cross paths, and once they did, it was love at first sight.
In her book, Miles to Go, Cyrus recounts meeting Jonas for the first time at a charity event, calling it "the day [she] met her first love," as per E! News. Unfortunately for the duo, who were both just 13 when they first met, many obstacles would get in the way of their romance, and the couple eventually called it quits years after they were first linked. 
Of course, Jonas and Cyrus had one of the most iconic young romances of all time, yet they kept everything pretty private. Naturally, fans are curious about their relationship and why it didn't work out. So, what really ended Jonas and Cyrus' relationship? Keep reading to learn more details.
Nick Jonas, Miley Cyrus, and Selena Gomez had a Disney Channel love triangle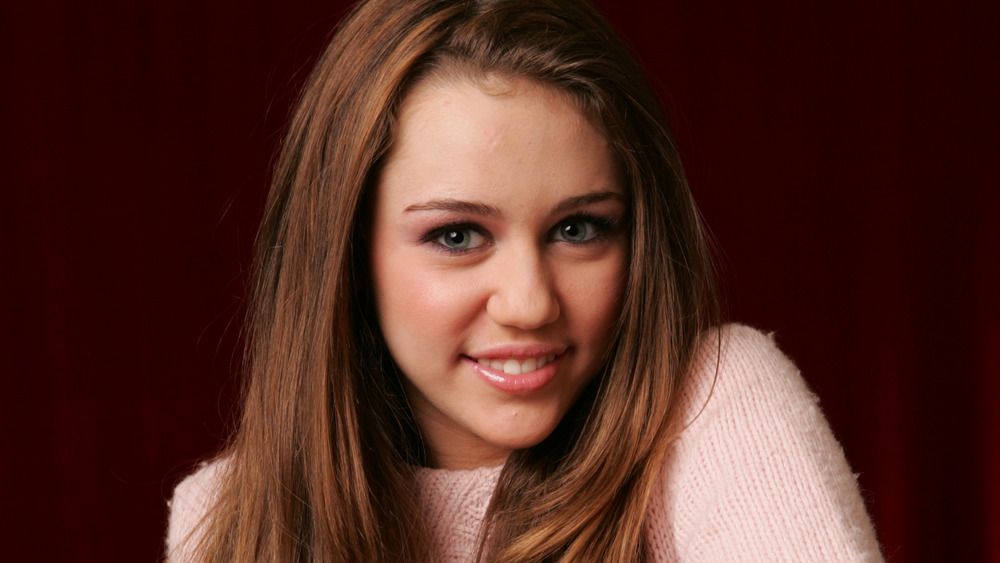 Todd Plitt/Getty Images
While Nick Jonas and Miley Cyrus were inseparable when they started dating in 2006, they eventually broke things off in 2008. In a Seventeen interview (via E! News), Cyrus said she and Jonas "loved each other" and that "for two years he was basically [her] 24/7." So what caused their breakup?
There are a few possibilities. For one, Cyrus told Seventeen that they "were arguing a lot." But her iconic breakup song, "7 Things," seems to offer some insight into Jonas and Selena Gomez's relationship. (They began dating the same year Jonas and Cyrus called it quits, per Cheat Sheet). 
"You love me, you like her," Cyrus sings, which caused some to wonder if the "her" in question was Gomez. (Gomez later denied that she and Cyrus were feuding, per Cheat Sheet — but she acknowledged their mutual past with Jonas. "We both liked the same guy when we were 16," she said.) For his part, Jonas later admitted on BBC Radio 1 that he knew "7 Things" was about him, saying he was "flattered" that he was immortalized on the track.
But furthermore, Cyrus sings: "You're vain, your games, you're insecure ... You make me laugh, you make me cry / I don't know which side to buy / Your friends, they're jerks / When you act like them, just know it hurts." So it seems like all of that definitely contributed to their split, too.
Miley Cyrus surprised fans — and Nick Jonas — with her engagement to Liam Hemsworth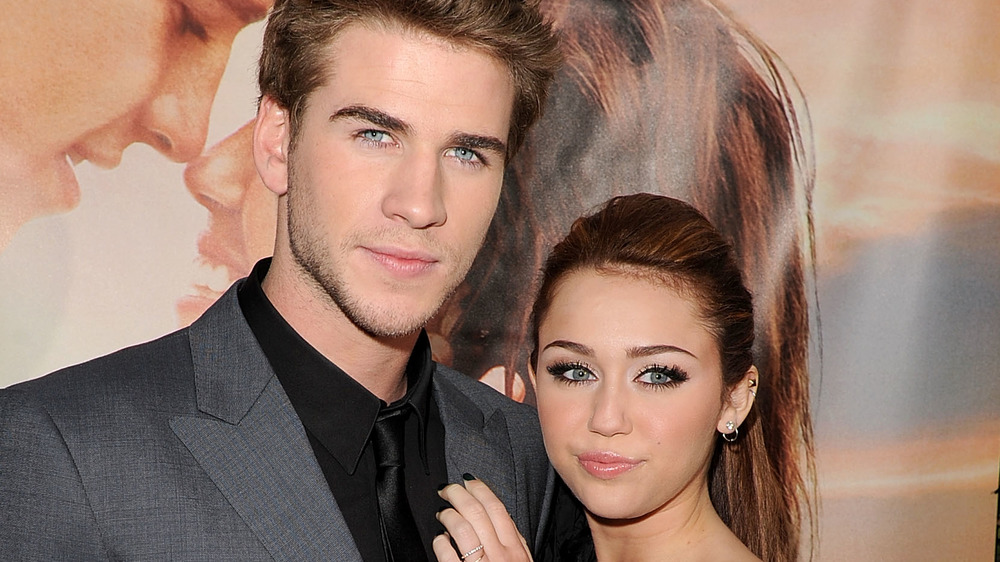 Kevin Winter/Getty Images
After her breakup with Nick Jonas, Miley Cyrus went on to date Justin Gaston for less than a year, before breaking up just after she reunited with Jonas to film a Disney commercial (per E! News). The duo never officially got back together, though they were hanging out in Georgia, where Cyrus' movie The Last Song started filming in 2009. 
Now, enter Liam Hemsworth, Cyrus' co-star in the film. Cyrus and Hemsworth play a couple in The Last Song, and apparently their chemistry translated to real life, as they started dating and even became engaged in June 2012, according to Insider. Upon hearing about Cyrus' and Hemsworth's engagement, it was Jonas' turn to release a breakup song, which the Jonas Brothers did with a tune called "Wedding Bells." The song even references the couple's anniversary, June 11, which Cyrus also specifies in Miles to Go. Cyrus did go on to eventually marry Hemsworth in 2018, though the two separated a year later. As for Jonas, he's been married to actor Priyanka Chopra since 2018.
While Jonas and Cyrus clearly gave their relationship a couple of tries, it ultimately just didn't work out. It seems that the stars were a little too young to commit to each other back in the day, though fans are happy that they've moved on and have been able to stay friends, as per J-14.