Who Is Juwan Howard's Wife, Jenine Wardally?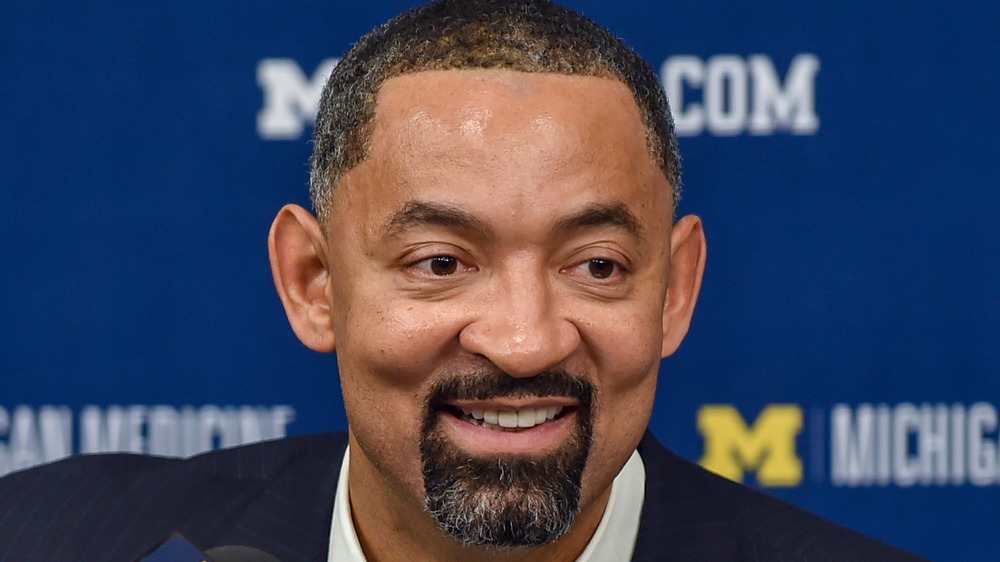 Aaron J. Thornton/Getty Images
Juwan Howard is a basketball star-turned-coach who has enjoyed an impressive career. The Chicago native was part of the University of Michigan's "fab five," along with Chris Webber, Jalen Rose, Jimmy King, and Ray Jackson. According to his biography on Go Blue, the former standout was with the University of Michigan Wolverines from 1991-1994, and he was named an All-American two times while in Ann Arbor. He opted out of his senior season with the Maize and Blue program to declare for the NBA draft. Howard began his career with the Washington Wizards in 1994 (via the NBA). He also played with several other teams in his career, including Dallas, Denver, Houston, Charlotte, Portland, and Miami.
Howard came to the University of Michigan as coach in 2019, taking over for John Beilein. He has not been in the Big Ten as long as fellow coaches Fran McCaffery and Brad Underwood have, but he's still plenty popular. Following a stint with the Miami Heat, where he served as both assistant coach/player development and defensive coordinator from 2013-2019, Howard returned back to the NCAA and his alma mater. An emotional Howard fought back the tears when the school announced him as head coach (via The Detroit News). Calling the UofM a "university I care so much about," he said, "I guess you can see that now. ... Now, let's fast forward 25 years later: I'm back."
To go along with Howard's impressive resume is a beautiful family, including wife Jenine Wardally.
Jenine Wardally wears many hats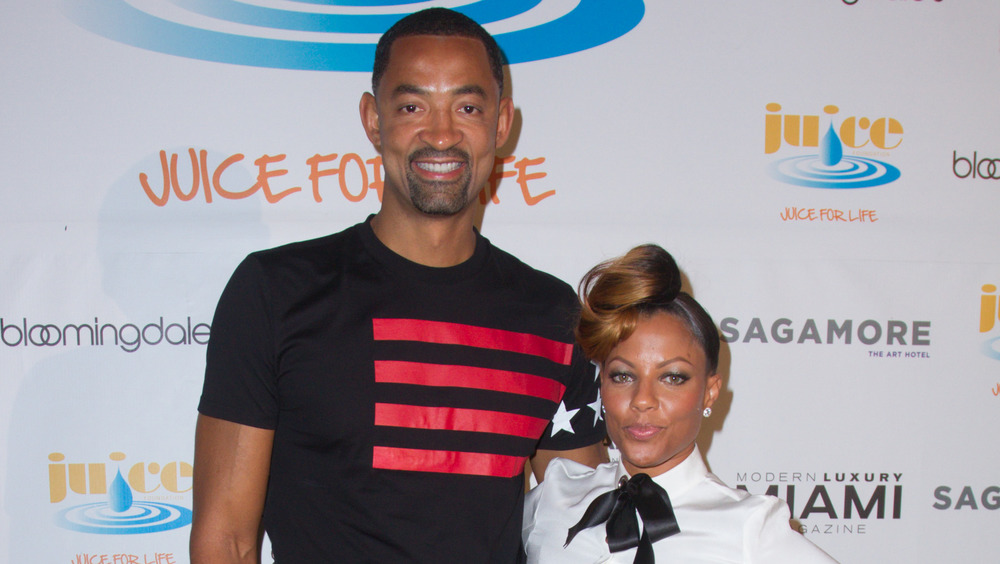 John Parra/Getty Images
While fans certainly know who Juwan Howard is, it turns out that his wife, Jenine Wardally, is also an impressive individual. According to Fan Buzz, Wardally and Howard "first met at an event hosted by Alonzo Mourning." The two hit it off and married in July 2002, shortly after welcoming their first child together, Jace Howard (who now plays for his dad at UofM). The couple's other son, Jett Howard, is a talented player in his own right and currently attends high school at Montverde Academy in Florida.
According to the Miami Herald, Wardally is an entrepreneur. She and her husband are founders of The Juice Foundation, which "raises awareness and funds for individuals who seek alternative healing for cancer." She started the foundation after her brother was diagnosed with cancer in 2008. Wardally helped him get on an organic-based diet, which included juicing, and he lived for over a year past his diagnosis when doctors said he'd only live two months. 
Wardally is also active on Instagram, and she's amassed quite a following of over 50,000. In addition, the Brooklyn native has her own Twitter account and is not afraid to call out her hubby when she has the chance. "I got big beef with the Coach. Please and let us rack up points so the bench can get in," she tweeted in December 2020. While she's first a wife and mom, Wardally is also a great fan and supporter — and that's something to cheer about.