Here's How Much Hugh Hefner Was Really Worth When He Died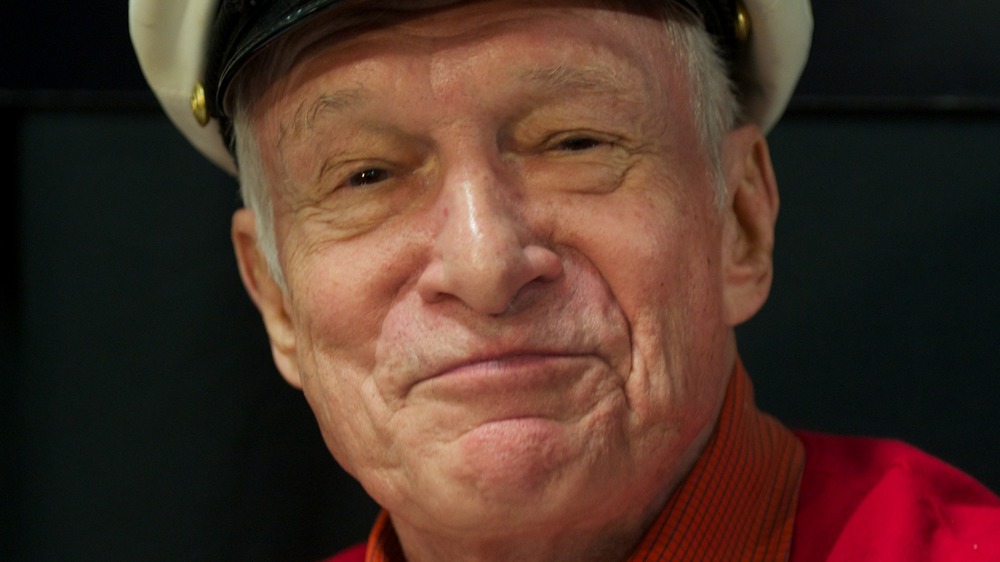 Earl Gibson Iii/Getty Images
Hugh Hefner was a massive name for several different reasons, but building the Playboy brand and Hefner's revolving door of girlfriends certainly stood out the most. As Biography notes, he was born in Chicago in 1926, served in the army for two years in the '40s, and enrolled at the Chicago Art Institute before eventually going to the University of Illinois at Urbana-Champaign. The icon released the first issue of Playboy in 1953 after he "raised $8,000 from 45 investors." The first issue, which featured a nude photo of Marilyn Monroe, sold 50,000 copies, and from there, his iconic brand was born.
In 2005, Hefner starred in the popular E! series The Girls Next Door, which propelled Holly Madison, Bridget Marquardt, and Kendra Wilkinson into stardom. The show was a hit, and ran for six seasons and each of the main ladies got spinoffs (remember Kendra, Holly's World, and Bridget's Sexiest Beaches?).
In 2017, Hefner died at his home, the Playboy Mansion, of natural causes. Of course, his legacy will live on. "I think it's a fantasy life for a lot of people, including me," he said in his last interview with People. "And it's been real and relatable all through these years. Because it is real." He also shared that it's nice to look back at the sweet moments. "I just think I'm very very blessed."
Hefner was correct in his statements that he lived a blessed life, and he had the bank account to prove it. Keep scrolling to find out his net worth.
Hugh Hefner's net worth was unsurprisingly impressive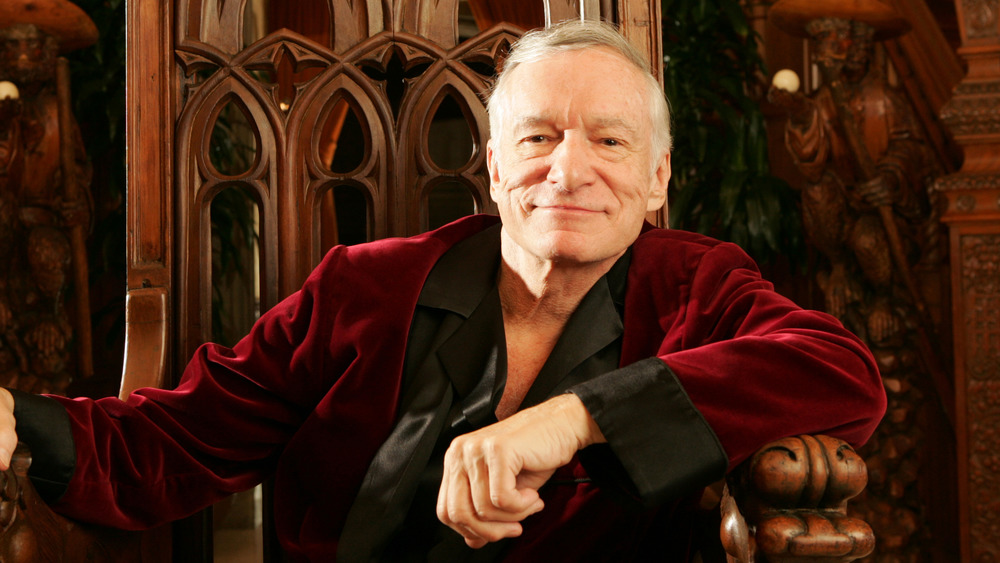 Dan Tuffs/Getty Images
Hugh Hefner's career featured beautiful women, lavish mansions, and massive fortune. According to Celebrity Net Worth, the Playboy mogul was worth an impressive $50 million at the time of his death in 2017. That's pretty good, considering his initial investment into Playboy Magazine was only a few grand. And the magazine was not the only excellent investment that Hefner made. According to The Hollywood Reporter, Hefner bought what would come to be known as The iconic Playboy Mansion in 1971 for $1 million. In 2016, the Los Angeles Times reported the 22,000-square-foot estate sold for $100 million. 
According to Us Weekly, Hefner's will stated that his fortune would go to "his children, the University of Southern California film school and a variety of charities." At the time of his death, Hefner was married to Crystal Harris, but she signed an "ironclad" prenup that prevented her from inheriting most of his assets. 
"I felt how much he loved me. I loved him so much," Harris told People shortly after Hefner died. "I will feel eternally grateful to have been by his side, holding his hand, and telling him how much I love him." However, Hefner still looked out for Harris, leaving her a home in the Hollywood Hills section of Los Angeles, California that she sold for a cool $5 million in January 2019, according to TMZ. One thing is for sure — it pays to have ties to the late Hugh Hefner.