The Real Reason Dancing With The Stars Is Much Different Without An Audience - Exclusive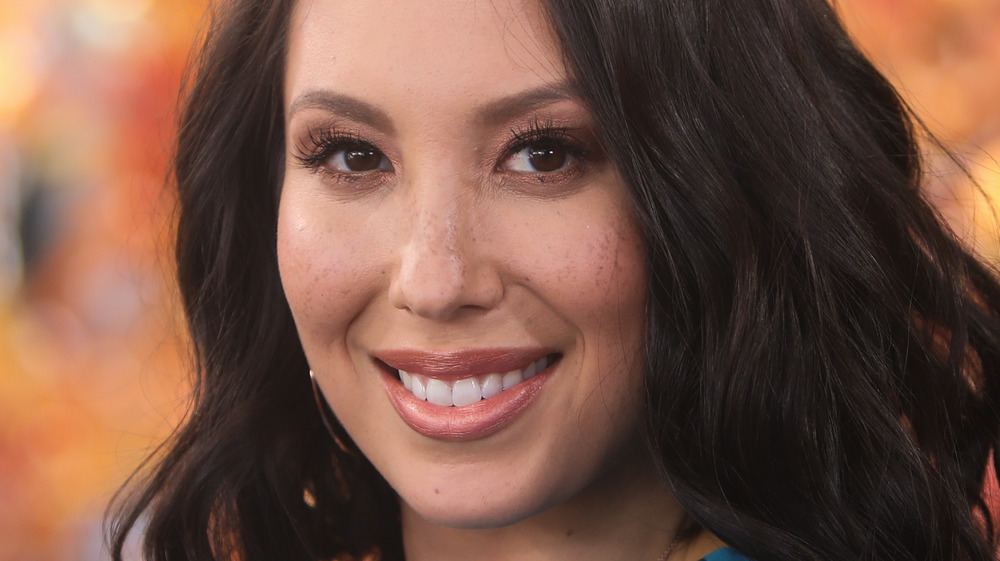 Paul Archuleta/Getty Images
When the 29th season of Dancing with the Stars kicked off in September 2020, it was a season like no other. After all, television and film production had shut down across the board earlier in the year in reaction to the pandemic that was sweeping the globe. When production on TV series gradually began to resume that summer and fall, the industry responded with a whole new layer of safety protocols that hadn't existed before, involving barriers, masks, social distancing and more.
Particularly affected were shows that shot before a studio audience. That was the case with Dancing with the Stars, which was forced to ditch its audience. As DWTS pro dancer Cheryl Burke, who has both exited and returned to the show, told Nicki Swift in an exclusive interview, this was one aspect of the show that wound up affecting her more than she realized that it would.
"With no audience?" the two-time DWTS-winner said. "It was very difficult. Yeah. I can literally hear the judges breathing down my neck every time I'd quickstep past them. It was like crickets. I mean, it was difficult."
Cheryl Burke is missing the experience of performing in front of an audience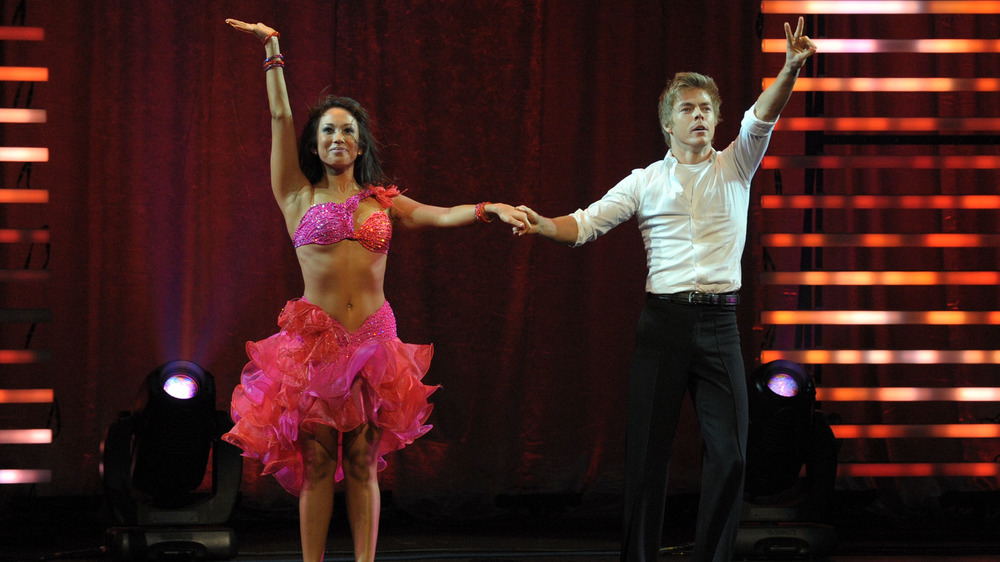 Kevin Winter/Getty Images
As a veteran Dancing with the Stars pro, Cheryl Burke has performed on the show dozens upon dozens of times over the years. However, dancing in front of a sea of empty seats was a whole new experience for her. 
"This is as entertainers, we love a live audience," Burke explained. "You know right away if your dance is good, because they don't lie. And, that's the beauty of Dancing with the Stars, is that it's a live show, and sometimes it was hard for me to kind of snap out of it, I guess, because it's that nervous anxiety feeling, as much as we hate it, we love it, we thrive off of that."
Burke did acknowledge, though, that not everyone feels the way she does, including her good friend, actor and activist Leah Remini. The King of Queens star competed on DWTS back in Season 17 and endured one of the most embarrassing DWTS moments ever when dancer Sasha Farber terrified her in an Halloween prank gone wrong. "Leah Remini was saying to me the other day, she's like, 'I wish I was part of that season," because she was always trying to look for the nearest exit, because she hated the live audience. So, it just depends on who you are. It was hard for me though, I'm not going to lie."