KUWTK Fans Think Khloe And Tristan Don't Make Sense For This Reason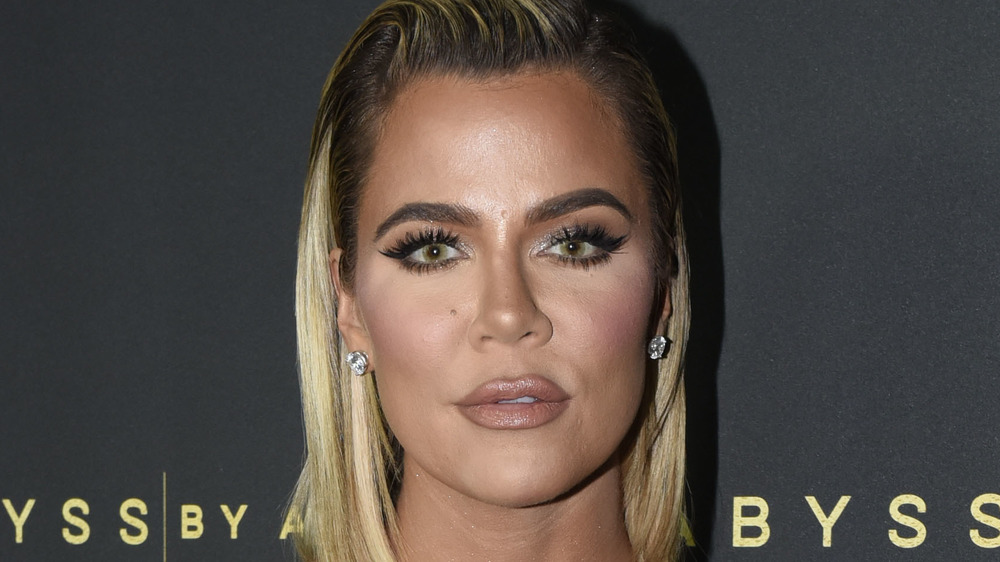 Vivien Killilea/Getty Images
Tristan Thompson's adulterous past has left fans skeptical of his rekindled romance with Khloe Kardashian. The duo shared their reconciliation on season 19 of Keeping Up With The Kardashians, E! News reported. It was over the course of the quarantine that the NBA champion was able to win Khloe back after cheating on her more than once before their last split. In February 2019 the Good American founder dumped the pro athlete after he was caught kissing Kylie Jenner's former best friend Jordyn Woods. However, prior to Thompson's scandalous kiss with Woods, he was caught getting cozy with two mystery women while Khloe was three months pregnant with their daughter, True Thompson. The Toronto native had a history of being unfaithful and was rumored to have cheated on his ex, Jordan Craig, with Khloe while Craig was pregnant with their son. 
Needless to say, fans were disappointed when Khloe explained her reasons for taking him back despite his shady past. "For the past year, I have seen so much growth and so much change in Tristan, which I'm so grateful for," Khloe shared on her family's reality show (via E!). "Right now, I'm giving the best that I can give and I'm trying. I feel like we're in a good place and there is progression and there is some forward momentum." The reconciled pair shared their plans to have another child together, but not all fans were on board.
Khloe Kardashian and Tristan Thompson's lack of "chemistry"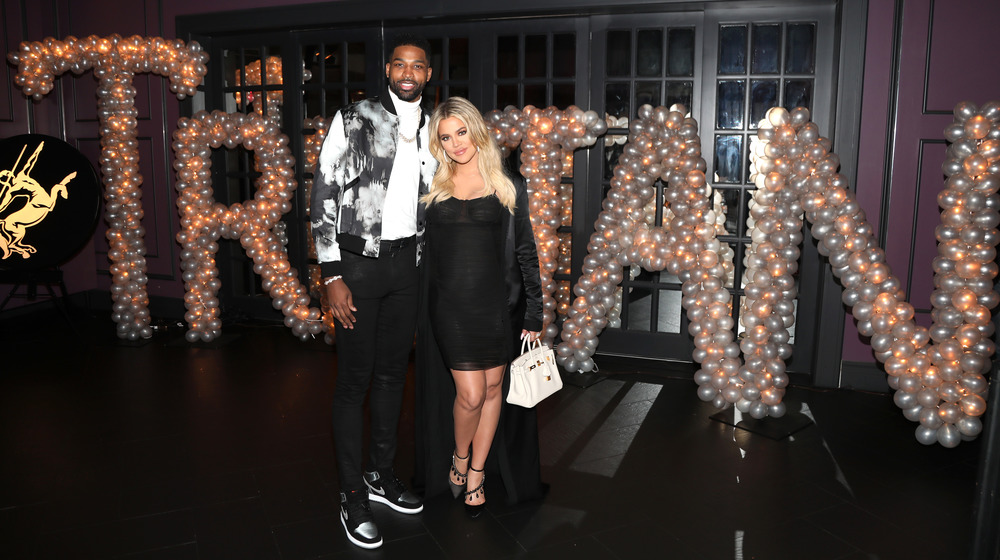 Jerritt Clark/Getty Images
While Khloe Kardashian and Tristan Thompson teased their plans for baby number two and fueled engagement rumors, some KUWTK fans resorted to calling out the reconciled couple's lack of "chemistry'. One fan started a Reddit thread where they brought attention to the lack of "chemistry between Khloe and third trimester Tristan." They went on to share claims of the duo having "awkward" conversations "before he cheated," and also accused the Good American founder of losing her "sense of humor." The Redditor even compared Khloe's current romance to her relationship with ex-husband Lamar Odom. "When her and Lamar were together you could feel the chemistry and they got along so well," the fan claimed. They also griped of the reality star losing her personality as a result of acting "like a perfect Barbie doll" around Tristan.
"They've literally got 0 chemistry and i have NO idea why koko is always defending a guy who not just cheats on multiple times publicly but also is so bad for her mental health," another fan added. Many others liked the opinionated quip in support. According to fans, Thompson's adulterous past and Khloe's apparently new personality are enough reason for them to rally behind claims of the on-and-off couple having no genuine chemistry. But, as a member of the Kardashian-Jenner family, Khloe is no stranger to public scrutiny and has learned how to live with it.