Inside Cobie Smulders And Taran Killam's Marriage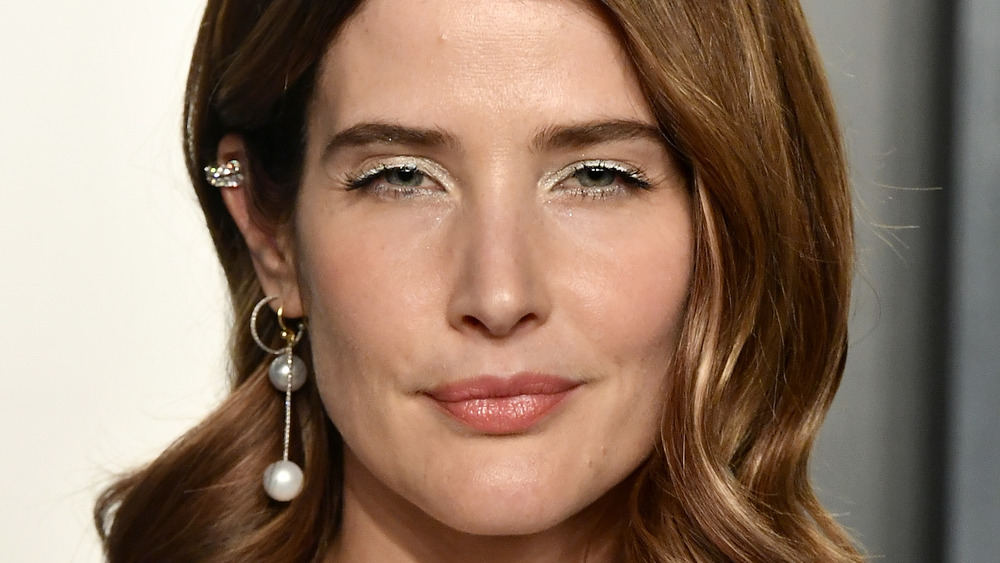 Frazer Harrison/Getty Images
Fans of Saturday Night Live and How I Met Your Mother may not know it, but two fan-favorite actors, Cobie Smulders and Taran Killam, have been together for more than a decade. The couple tied the knot in 2012, per People, and they've been making each other laugh for years.
The couple has two daughters, 11-year-old Shaelyn and 6-year-old Janita, and the family seems to live a relatively quiet life in Los Angeles. And while Killam and Smulders have demanding jobs, their family is always front of mind. "In every decision I make, my daughters come first, whether that's a work decision or a life decision, and that's the same with my husband, too," Smulders said to SheKnows in December 2017. That means not taking every project that comes their way — and they're more than happy with that. (Still, the couple gets to have fun with the acting projects they say "yes" to; at one point, they co-starred as the younger versions of the Bluth parents on Arrested Development.)
Here's what to know about the two stars' marriage and relationship history.
Taran Killam and Cobie Smulders met when they were just 22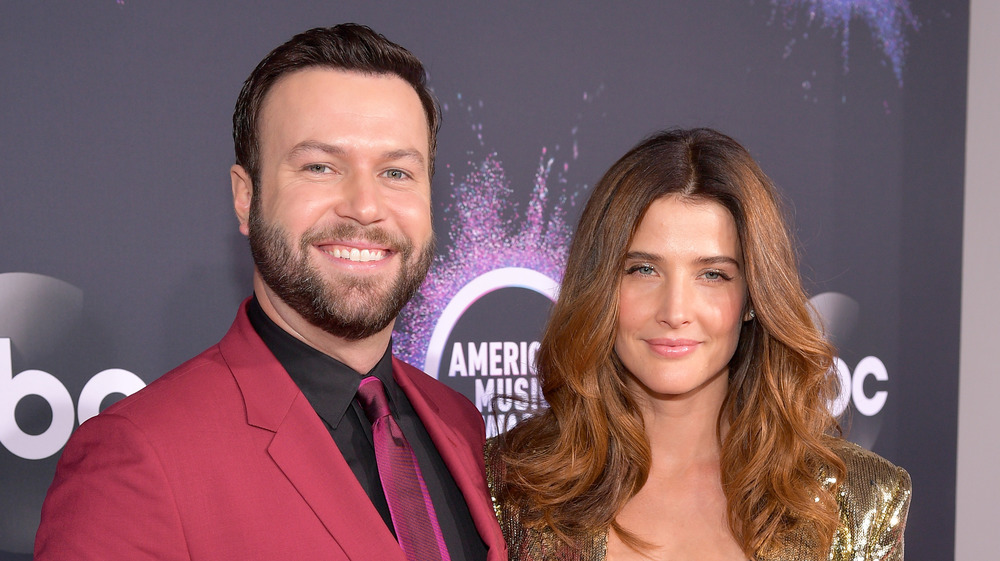 Matt Winkelmeyer/Getty Images
Cobie Smulders and Taran Killam were both 29 when they tied the knot, but they were together for plenty of time before that. As the How I Met Your Mother star shared on Live with Kelly and Ryan in 2019, she and Killam met when they were only 22.
"I'm a very lucky woman... This magic happened 14 years ago. We've been together since we were 22 years young. We were babies, and we survived our 20s together — I don't know how that's possible, but we did. It's crazy," Smulders said on the show, per People. "We met at a friend's birthday party. We were 22, the friend was turning 30, so we were like, 'This chick is super old. Whoa.' We met and got along, and he thought I was also 30. So it was a really funny kind of meeting of like, 'When were you born?'"
As it turns out, the two actors were born just two days apart; Killam's birthday is April 1, 1982, while Smulders' is April 3, 1982. And while having someone mistake you for being eight years older than you are doesn't exactly sound flattering, the two of them hit it off despite the misunderstanding. After meeting at the birthday party, they bonded over jazz music, Killam revealed to Us Weekly in 2019.
Comics brought Cobie Smulders and Taran Killam closer together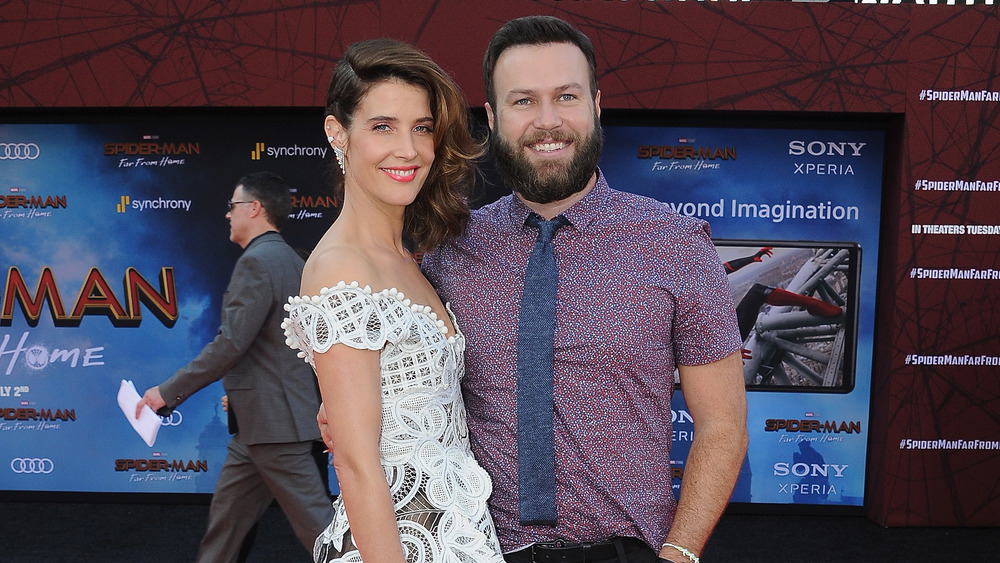 Albert L. Ortega/Getty Images
During a 2015 appearance on Late Night with Seth Meyers, Cobie Smulders talked about her husband's love of Marvel comics, and how that helped her with her role as Maria Hill in the MCU. Meyers mentioned that Taran Killam had an Avengers poster in his Saturday Night Live office, and Smulders confirmed that her husband was a huge fan of the franchise.
"It's a bonus for me because I feel like he knows so much more about the comic book world than I do, so it's very helpful," Smulders said to Meyers. Before an Avengers press tour, she recalled asking Killam to "talk to [her] about Ultron," which was a dream come true for the comic book fan, as Meyers jokingly pointed out.
The chances of being married to one of the stars of the movie adaptations of your favorite comic book series are almost nonexistent, so the two actors' love story really does feel like fate. "We respect each other's talent, so that kind of helps for what we do and just our relationship," Killam said to Us Weekly in 2019. There's no competitive nature here — just a couple who support each other and want to do what's best for their kids.