Inside Kate Hudson And Kurt Russell's Relationship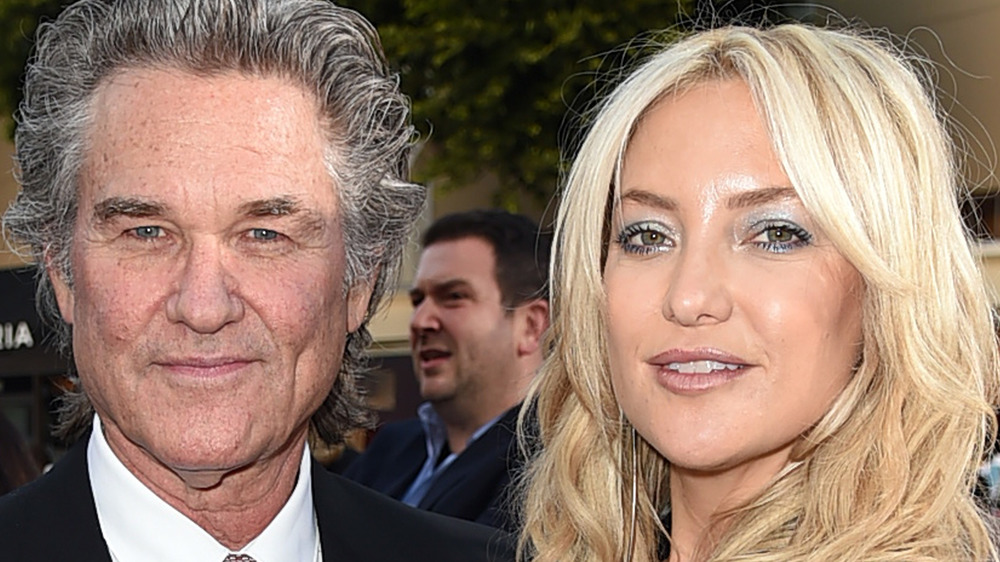 Kevin Winter/Getty Images
Kate Hudson likes to keep things real with her fans, especially when it comes to her family. The mom of three loves sharing cute pictures of her kids on Instagram, and also uses her platform to share behind-the-scenes moments, including candid shots from the Golden Globes. 
While Hudson is a proud parent herself, she also has two proud parents to look up to. The actor's biological parents are Goldie Hawn and Bill Hudson, though she doesn't have much of a relationship with the latter. Instead, Hudson has grown up with Kurt Russell, who has been in a relationship with Hawn since the '80s, and she has shared plenty of sweet moments with her "pa" over the years (via The Oprah Magazine). 
The Almost Famous actor opened up about her relationship with her estranged father during an interview with USA Today, calling it "a 41-year-old issue." While she hasn't been able to form a relationship with her biological dad, she did note that she has a "great family" and "a stepfather who stepped in and played a huge part in sharing what it is to have a dependable father figure" in her life.  To commemorate her stepfather's 70th birthday, Hudson has shared a sweet message that shows how close the two are. Keep reading to see what she said!
Kate Hudson has nothing but love for her "Pa" Kurt Russell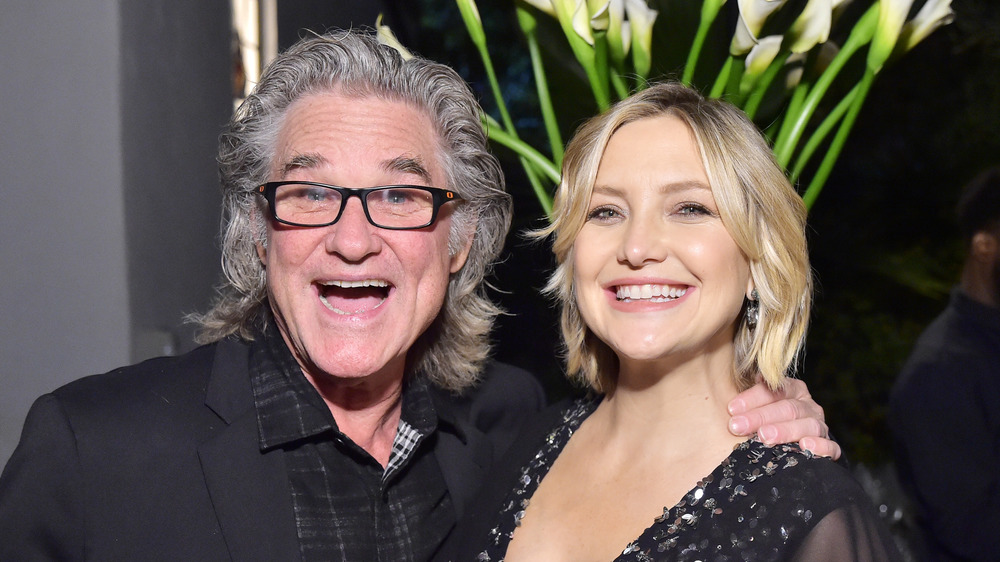 Stefanie Keenan/Getty Images
Kate Hudson has had a great relationship with her stepfather, Kurt Russell, for nearly her entire life, and her sweet birthday tribute is further proof of it. On March 17, 2021, Hudson shared a throwback picture of herself as a child alongside her siblings, stepfather, and mom in celebration of Russell's 70th birthday. "I'm gonna gush [because] I don't often about this man but I figure since today he turns 70 I'm gonna let it out," Hudson began her lengthy and heartfelt post, adding that she often wonders "how different our life would have been if he never entered the picture."
Hudson went on to describe the qualities she adores in Russell, saying that he's a "pick up your boot straps kinda dad" and a "kids before anything kinda dad." She added, "He's an original. One of a kind. A powerful, intelligent, talented, loyal family man." Hudson further explained that he gave her confidence and assurance that he'd always watch out for her. "And that's my Insta love letter to my dad who has lived 70 years today," Hudson wrapped up her post. "Happy birthday Pa."