Juwan Howard's Net Worth: The Michigan Coach Is Worth More Than You Think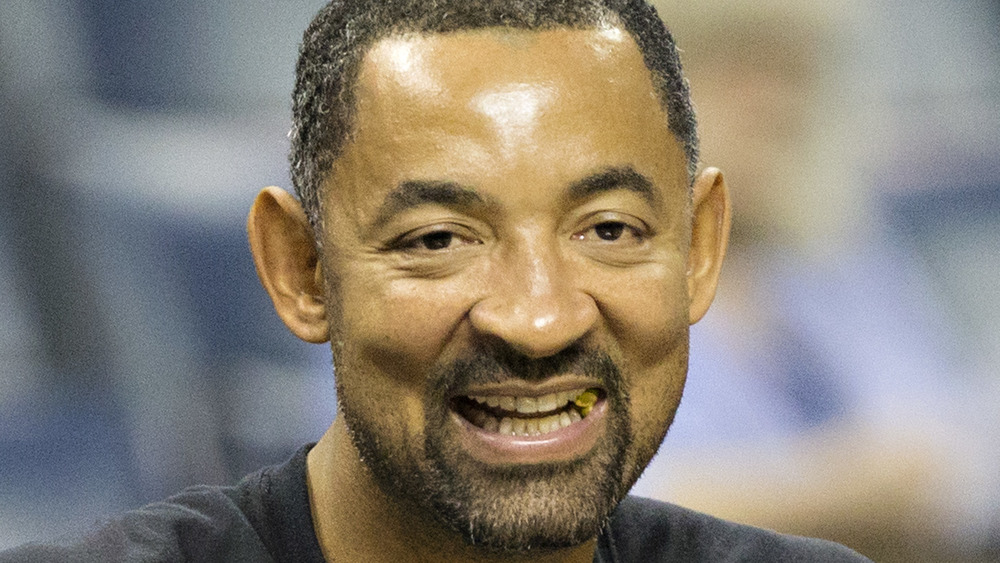 Wesley Hitt/Getty Images
Juwan Howard rose to fame in the '90s as a member of the University of Michigan men's basketball program. Howard was a member of a group of five exceptional players that fans lovingly referred to as the "Fab Five," along with Chris Webber, Jalen Rose, Jimmy King, and Ray Jackson. Their combined talent earned Michigan back-to-back Final Four berths, according to Go Blue. While the Chicago native had a successful career in Ann Arbor, he declared for the NBA draft following his junior season. He ended his collegiate career with 1,500 points. Howard later enjoyed a long NBA career that was spent primarily with The Washington Wizards, per the NBA. He also enjoyed stints with a few other teams, and won a pair of championships with The Miami Heat. Howard had a long career in the league from 1999 to 2013.
Proving that he really is the jack of all trades, Howard moved on to coaching following his impressive playing career. The UofM alum coached with the Miami Heat from 2013 to 2019, serving as an assistant coach after working in player development. He returned to his alma mater in 2019 (per The Detroit News).
Howard is married to Jenine Wardally, and the pair share two boys —Jace and Jett Howard. He also has four children from a previous marriage: Juwan Jr., Joshua, Starr, and Sky Howard. With a big family to provide for, Howard can easily afford it. Keep scrolling to find out how much he's worth.
Juwan Howard is worth a ton of coin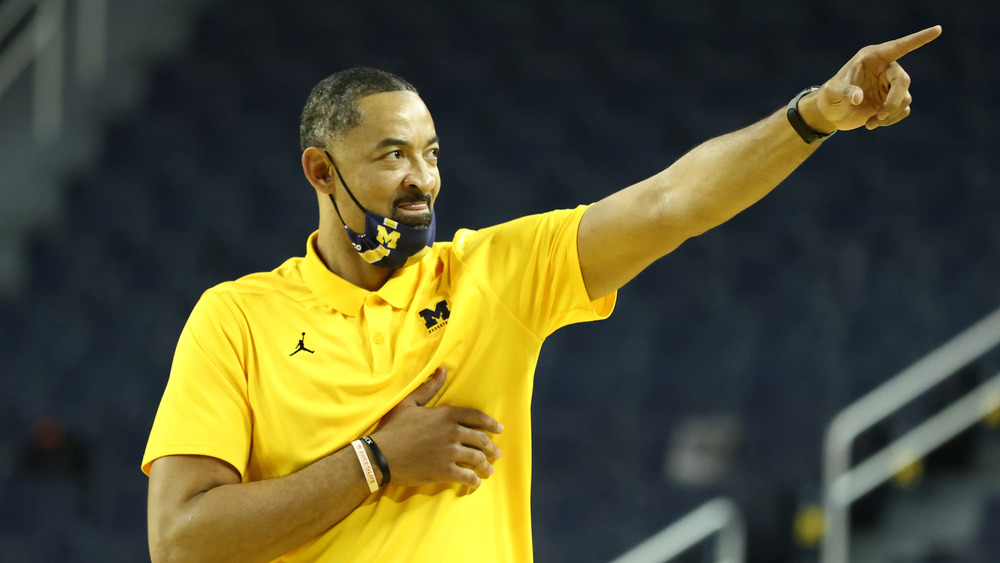 Gregory Shamus/Getty Images
With a successful NBA career and now a successful coaching career, it comes as no shock that Juwan Howard is worth a whole lot of dough. According to Celebrity Net Worth, the basketball superstar is worth an estimated $80 million, and with his impressive coaching career, there's plenty more cash to be made. Bleacher Report named Howard to their list of the "Top Earners in NBA History." The Chicago native came in at number 12 on the list (mind you, ahead of Michael Jordan), and his estimated career earnings in the league are a bit north of $150 million (excuse us while we pick our jaws up off the ground). According to Sportscasting, he was also the first player to sign a $100 million contract with the Miami Heat.
And it turns out, coaching has been pretty lucrative for Howard as well. While it's not entirely known how much he made coaching in Miami, his contract with The University of Michigan is public knowledge. According to The Detroit Free Press, Howard signed a five-year deal with the Wolverines worth up to $11.2 million. Howard's base salary is $400,000, but it kicks up a notch each year, and by year five, he can expect to make $2.5 million. After his impressive coaching career with the Wolverines, experts expect Howard to be one of the top NBA coaching prospects in 2021, per Fansided. One thing is for sure — whatever Howard ends up doing will earn him a hefty paycheck.