Lady Gaga Promises No Wardrobe Malfunctions At Super Bowl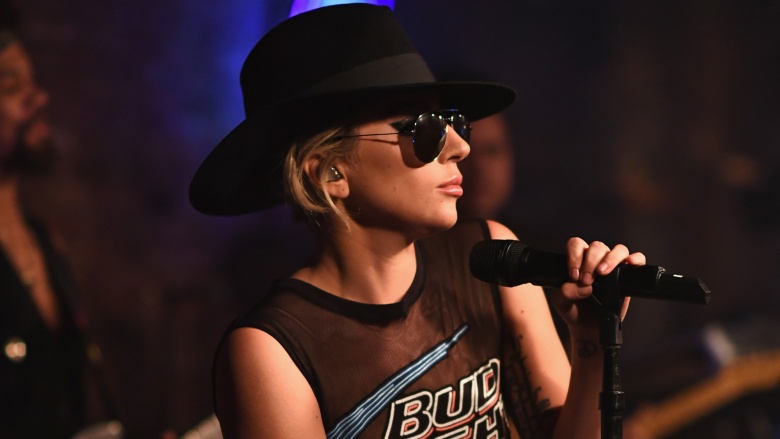 Getty Images
Super Bowl bosses reportedly laid down the law with Lady Gaga: no nudity!
A source close to Gaga's team told the New York Daily News that the "Million Reasons" singer is toning down her sometimes-too-sexy onstage antics for the family-friendly halftime show in 2017. "Gaga is keen to make her half time show one of the greatest ever, and is planning on pulling out all the stops," the insider said. "However there was some concern from executives about her famous racy stage-wear given some of her past outfits—including being even nude at times. They do not want any repeat of Nipplegate or any controversies, so Gaga has assured them that she will keep everything tucked in and covered, with her style team planning a toupe tape fest to keep her clothes glued to her body."
The source continued, "Even her famous denim shorts, which she wore on he recent dive bar tour are out as they show her a** cheeks. But her style team is already working on rehearsals for costume changes to get it right. We are told it is this is the most concerned bosses have been since Janet's Nipplegate."
As you may recall, Justin Timberlake ripped off part of Janet Jackson's top at the Super Bowl in 2004, exposing her nipple, triggering controversy and FCC fines, allegedly blacklisting of Jackson from mainstream TV and radio, and coining the term "wardrobe malfunction."
Lady Gaga, who announced her halftime gig in September 2016, appeared at Super Bowl 50 in 2016 when she slayed her performance of the national anthem.
Adele was rumored to be the NFL's first choice, but she declined the invite. "First of all, I'm not doing the Super Bowl," she scoffed at a concert. "I mean, come on, that show is not about music. I can't dance or anything like that. They were very kind, they did ask me, but I did say no. I'm sorry. Maybe next time, for my next album, because I'm going to do a dance album next time. So maybe I'll do it then."
The Super Bowl will air on Fox at 6:30 p.m. ET on Feb. 5, 2017.