Why Saweetie And Quavo Are Sparking Breakup Rumors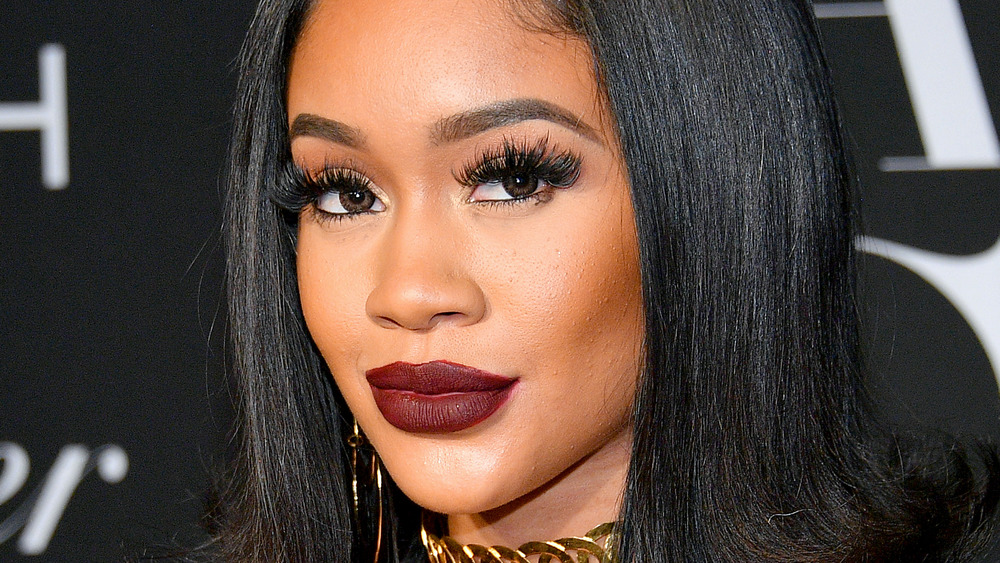 Dia Dipasupil/Getty Images
Is it all over for Saweetie and Quavo? In March 2021, the couple was hit with breakup rumors after fans noticed some suspicious social media activity between the two. The duo has been romantically linked since the summer of 2018, per XXL, around the same time Saweetie (born Diamonté Harper) appeared in Quavo's (born Quavious Marshall) "Workin Me" music video. Not too long after that, they officially went public with their romance when they were spotted together at New York Fashion Week in September 2018.
The rapper and Migos member certainly were not shy about their love, either. They did a joint interview with GQ in July 2020 where they opened up about their relationship, with Quavo admitting he made his move after he saw Saweetie on his Instagram Explore page and slid into her DMs. "I was like, 'Damn! Who is this?' So I did my research and I DM her," he said. Saweetie also shared how Quavo had helped her, admitting she "struggled with communication" growing up, but her fellow rapper taught her how to "be a better communicator." She continued, "I feel like I'm growing and I'm maturing because of him — not the music, not Saweetie, but Diamonté." 
But why do fans think they may have called it quits? Keep reading for all the details.
Saweetie's Instagram activity has fans supicious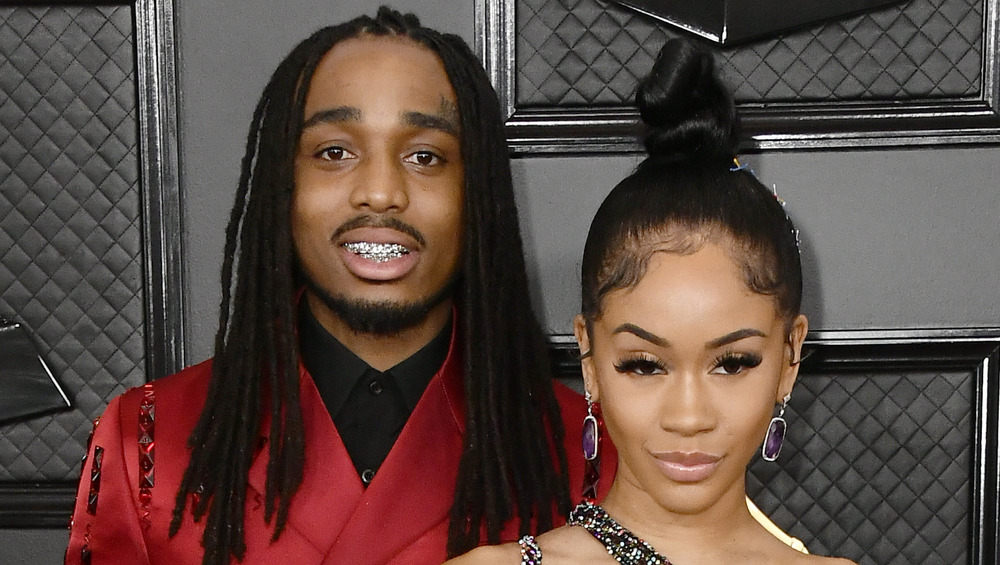 Frazer Harrison/Getty Images
In mid-March 2021, fans noticed something suspicious on social media after the (potentially former?) couple unfollowed each other on Instagram (via Hollywood Life). Saweetie sparked it all, as she was the first to click the 'unfollow' button. The Shade Room shared a screenshot on March 17, 2021, that showed Quavo initially still followed her, before clicking 'unfollow' himself. 
That same day, the "Best Friend" rapper added fuel to the fire with some cryptic comments made during an interview with Respectfully Justin. Host Justin LaBoy asked Saweetie, "What's the most disrespectful thing a n***a did? He break your heart... it's the last straw...," to which she responded, "I think it's lying. It's the principle." She did not give too much away, but added after being prodded a little more, "I don't like liars." The comments — coupled with the unfollowing — had fans speculating that it was splitsville for the duo.
"Naw I'll cry if saweetie & Quavo break up," one person tweeted alongside a GIF of Anthony Anderson crying. "I heard saweetie and Quavo might have broke up. Damn....," another tweeted, while a third wrote, "if quavo and saweetie broke up imma be sad tbh omg they're really cute." As of March 18, 2021, neither Saweetie nor Quavo have officially confirmed the breakup rumors, though the unfollowing does not exactly suggest they are on the best terms at the moment.