Jennifer Garner Reveals Why Mark Ruffalo Almost Dropped Out Of 13 Going On 30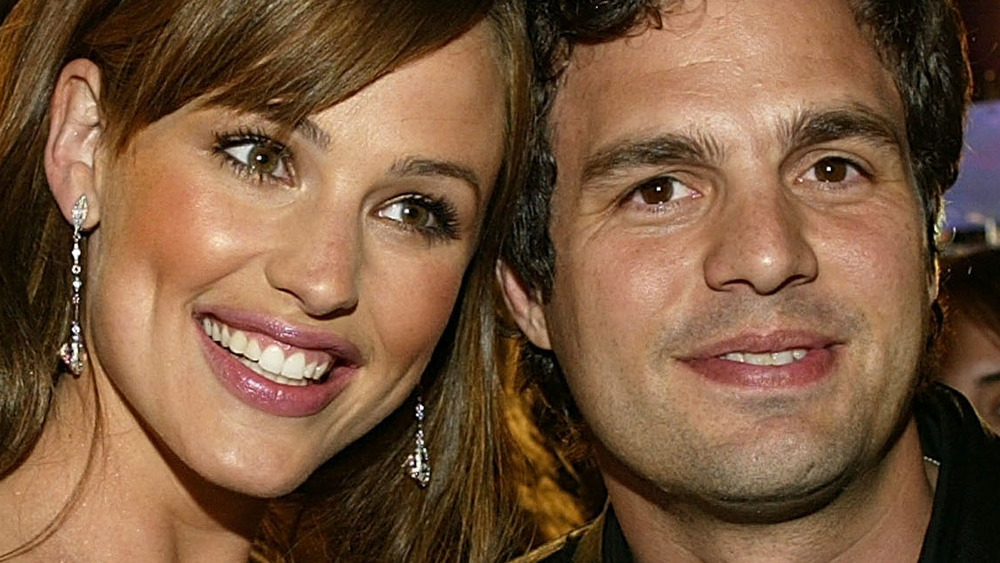 Carlo Allegri/Getty Images
What would 13 Going on 30 be without Mark Ruffalo? It certainly wouldn't be flirty and thriving! Yet actress Jennifer Garner revealed that the 2004 classic romantic comedy almost had a different leading man.
But first, some background about the film: It's a story as old as time — or is it? A 13-year-old girl dreams of her adult life, where she'll be a "big time magazine editor," live in Manhattan, date a celebrity, and of course, marry the love of her life. But when Jenna Rink's (Jennifer Garner) dreams come true and she's catapulted to her future self, it's just as daunting as actually growing up. Thankfully, her childhood pal Matt Flamhaff (Mark Ruffalo) is there to help Jenna remember who she really is. 
The film is a beloved part of pop culture to this day – Ariana Grande even paid homage to 13 Going on 30 in a music video (via PopSugar). Plus, the movie remains in Garner's heart almost two decades later. "I feel so, so lucky to have had the experience of making this joyful movie. And even luckier to be part of something that, all of these years later (hi, [Ariana Grande]) makes people smile," Garner wrote in an Instagram post in April 2019 to celebrate the film's 15th anniversary. 
"Anyone know where we can get Razzles in Canada?" Ruffalo joked on Twitter in February 2021, after reuniting with Garner. So why did Ruffalo almost quit 13 Going on 30? Keep scrolling to find out!
Mark Ruffalo struggled with this scene in 13 Going on 30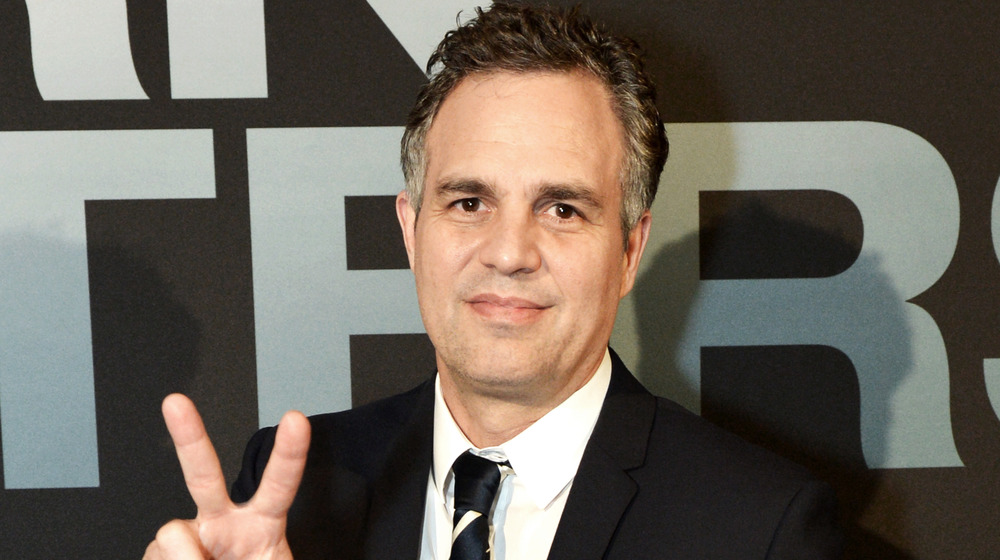 Shannon Finney/Getty Images
Mark Ruffalo needed to take a beat before diving into '80s choreography. In one scene, Jennifer Garner's character teaches Ruffalo's character how to move to Michael Jackson's "Thriller." It was an iconic moment in 13 Going on 30, but it was almost a breaking point for Garner's costar. 
Garner told The Skimm that Ruffalo especially struggled with learning the routine. "[Costar Judy Greer] and I were both dancers growing up, and poor Mark didn't know that," Garner explained. "And he came in and he hated the rehearsal process so much he almost dropped out." However, Garner and Ruffalo eventually found their rhythm together and even wound up reuniting for the film, The Adam Project. "It was actually a really beautiful experience to revisit that relationship," Garner admitted to Good Morning America. 
As for Ruffalo putting on his dancing shoes for a possible 13 Going on 30 sequel? "What, like 15 going on 50?" Garner joked to Good Morning America in April 2019. "Let's simmer down and then let's leave well enough alone." At least we can dream!