Ivanka Trump's Exes: Who Did She Date Before Marrying Jared Kushner?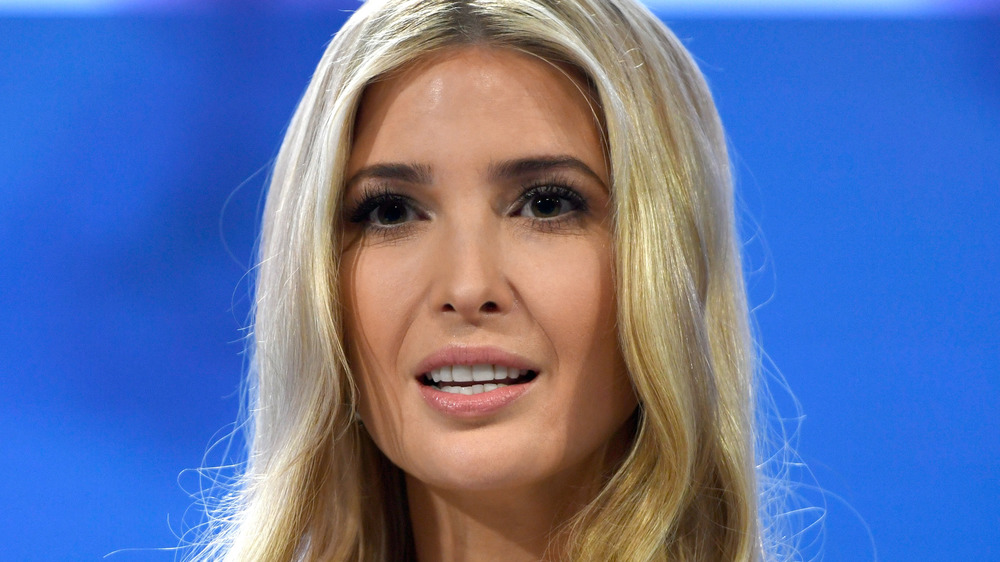 Riccardo Savi/Getty Images
Back when Ivanka Trump was a model and socialite instead of a senior advisor in her father's administration, she made headlines for who she was dating, rather than for allegedly bending the ethics guidelines of Donald Trump's White House.
Before her husband Jared Kushner, however, none of her early boyfriends got a chance to meet the in-laws. "I was too smart to bring home a date or a boyfriend," Ivanka later said, per Express. "I was not going to subject boyfriends to the scrutiny of my father, or my mother for that matter, unless I was 100 percent sure."
That hidden dating history began with long-term boyfriend Greg Hirsch, according to Insider. The pair met at Georgetown University and eventually broke up in 2001. Hirsch became an investment banker, and eventually launched his own money management company, Florence Capitol.
Ivanka moved on with James "Bingo" Gubelmann, a socialite with a similarly affluent background. Bingo's passion for film led to him producing a documentary called "Born Rich," which Ivanka appeared in. Eventually, she announced their break up on "The Tonight Show With Jay Leno" in 2005.
This led to her first rumored celebrity hookup: Lance Armstong. The pair met when Ivanka traveled to Los Angeles to film some scenes for The Apprentice in 2006. Gossip quickly began spreading about the heiress and the now-disgraced superstar cyclist going on several dates. "I have tremendous respect for Lance and all he has accomplished," Ivanka told People. "That said, we are just friends."
Before Jared, Ivanka was linked to celebrities like Topher Grace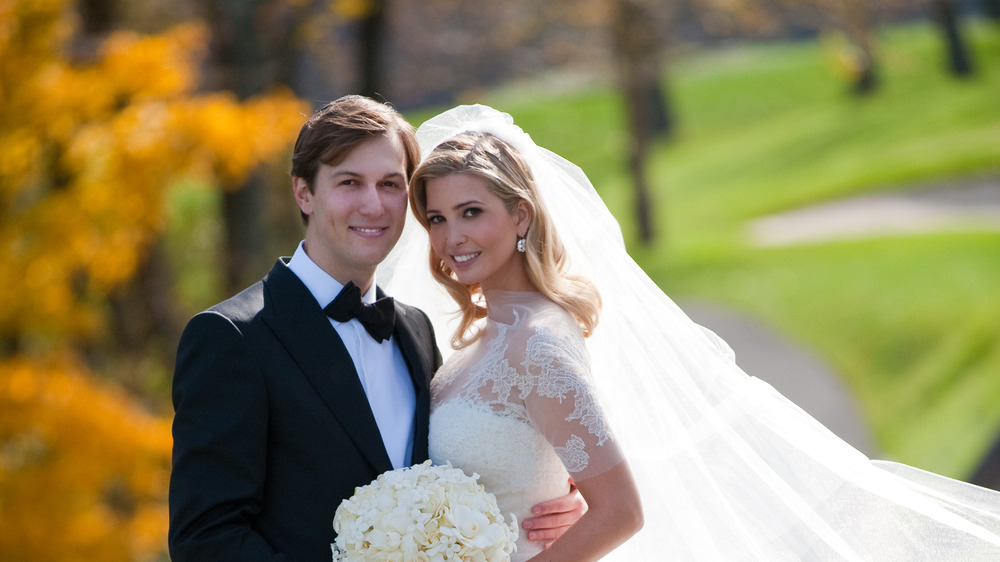 Handout/Getty Images
Ivanka Trump's next celebrity fling was That 70s Show actor Topher Grace. The pair were spotted at her 25th birthday party, according to People. Grace later admitted that they had a brief romantic connection, although he denied ever meeting her dad. "Certainly it wasn't a political statement. This was a decade ago. I met her here in New York and we went on a couple of dates," the actor told the Daily Beast in 2018. "I wouldn't say that we 'dated' ... I didn't do it for political reasons."
Ivanka was linked with some other famous last names per Insider, including Justin Murdock, heir to the Dole fruit fortune, and Sean Brosnan, son of former James Bond actor Piers. Perhaps the most shocking chapter of her dating history, however, is Quincy Jones.
The Motown legend claimed that he dated the former first daughter in a 2018 interview. "She had the most beautiful legs I ever saw in my life," he told New York Magazine, alleging that Ivanka had asked designer Tommy Hilfiger to introduce them, despite the 48-year age difference. Sources later denied the story on Ivanka's behalf to E! Online.
In a twist of fate, Jones might have been a less scandalous partner than Jared Kushner, who she married in 2009. Not only did the couple defy anti-nepotism rules with their White House positions, per NBC, but a government watchdog recently found that they made up to $640 million during her father's term.