Inside Tinsley Mortimer And Scott Kluth's Split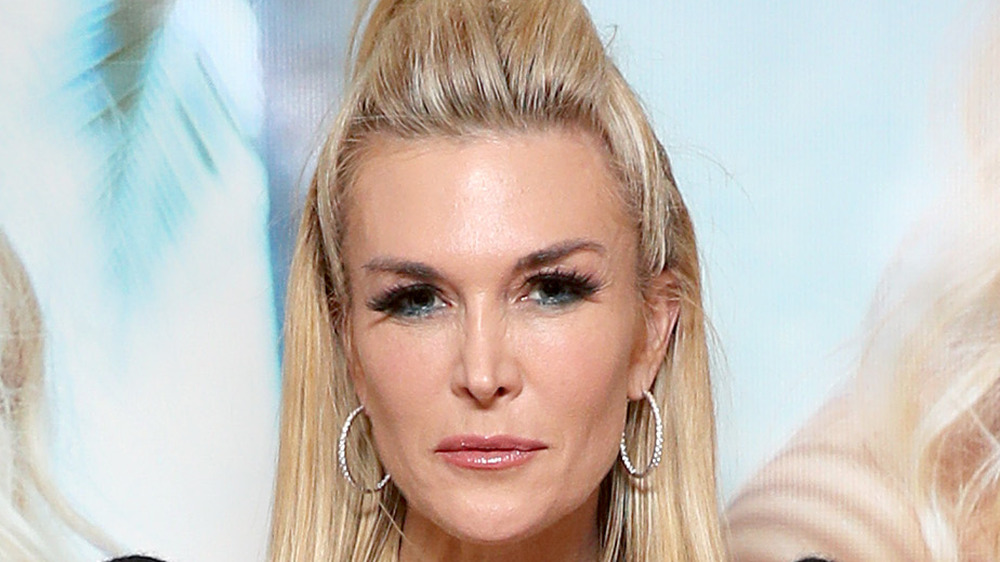 Bennett Raglin/Getty Images
It was a split heard 'round the Bravo clubhouse. Former star of The Real Housewives of New York City Tinsley Mortimer ended her engagement to on-again, off-again beau Scott Kluth once and for all. Or rather, he apparently ended it for her. "After fourteen months of engagement, Tinsley and I have ended our relationship, and we have been living independently for the last few months," Scott told Us Weekly on March 18, 2021. "This was an incredibly difficult decision, but it is one that I believe is best for the both of us." 
The news came as a shock to RHONY fans. Tinsley and Scott even celebrated Valentine's Day 2021 together with their two poodles. It all seemed to happen so quickly — much like Tinsley's dismissal from RHONY. Tinsley abruptly left the franchise midseason to move to Chicago to be with Scott after a rumored ultimatum, according to People. The seemingly private app founder had previously appeared on RHONY multiple times, but he reportedly wanted Tinsley out of the Big Apple's socialite scene. "[Scott] loves the limelight, but hated the negative effect the show had on their relationship," a source claimed to the outlet. "Tinsley is desperate to make the relationship work." 
At the time, Tinsley definitely was ready to start her happily ever, stating prior to her exit (via The Daily Dish), "So much has happened so fast. I know that if I don't take this moment right now, I'll regret it for the rest of my life." So, how is Tinsley doing post-split? A supposed insider has weighed in.
Tinsley Mortimer was reportedly 'blindsided' by the breakup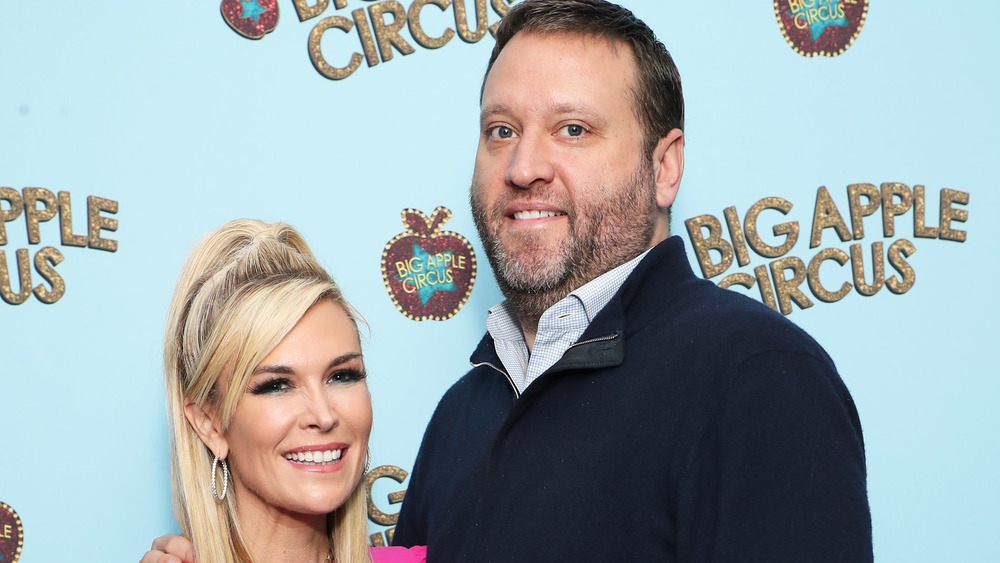 Thomas Concordia/Getty Images
It seemed like the perfect match. Tinsley Mortimer had returned to New York City after scandal, and was starting anew to build her influencer brand. Former RHONY co-star Carole Radziwill set Tinsley up with coupon app founder Scott Kluth, and the two hit it off immediately. Over the course of three seasons, Scott's romantic pursuits of the blonde divorcée were well-captured on-camera. Yet, not all of the Housewives agreed with how Scott treated Tinsley. Dorinda Medley and Bethenny Frankel famously told Tinsley she needed to win back control in her relationship and voice her desires to have child with or without Scott in her life, per The Daily Dish. 
Sadly, all that came crashing down after Scott reportedly "completely blindsided" a "devastated" Tinsley by calling off their engagement, according to a source cited by Us Weekly. However, as of this writing, it appears that Tinsley is still living in Scott's penthouse apartment in Chicago, according to a recent Instagram post. For his part, in his statement to Us Weekly, Scott added, "I will always care about Tinsley, and I sincerely wish her happiness and success in all that she does in the future. While I understand this news will be of interest to many, I ask for privacy and understanding during this time as I continue to work on recovering emotionally from the end of our relationship."
So, with Scott now out of the picture, could Tinsley return to RHONY? Much like her fairytale ending, it unfortunately doesn't seem likely.