Who's The Guy Fighting Machine Gun Kelly In His New Music Video?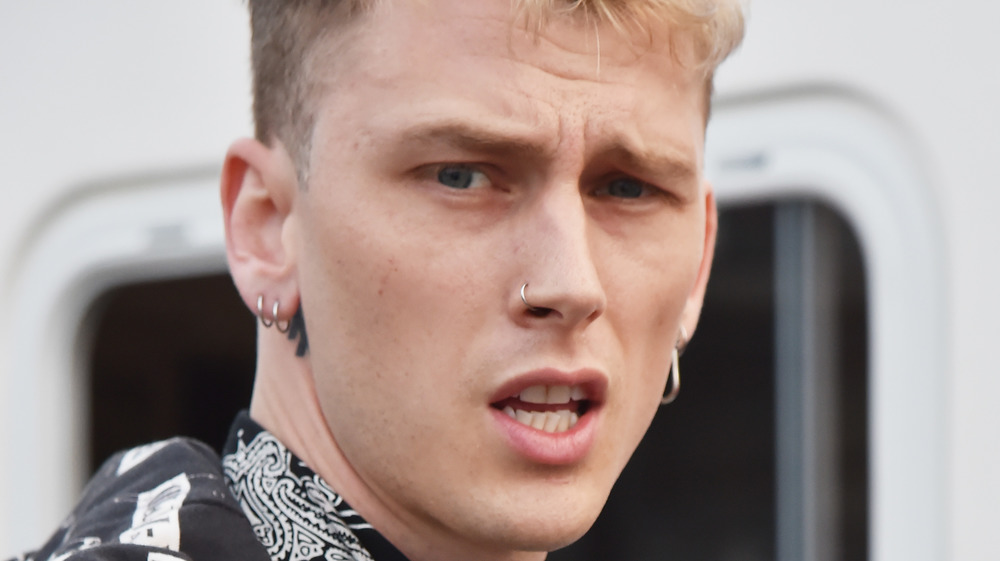 Kevin Mazur/Getty Images
Machine Gun Kelly released the new music video for his single with CORPSE, "DAYWALKER!" and the fight scene has all the fans talking.
The video, directed by Machine Gun Kelly along with Sam Cahill, begins with a fight scene (perfect for a song with a chorus that simply reads "fight, fight, fight, fight" over and over) between a mysterious man with pink hair and MGK. YouTuber Valkyrae makes multiple appearances throughout the video that takes fans through seven different acts.
Machine Gun Kelly previously told Kerrang about the goals he seeks to achieve with his work going forward. "Even when I say, ​'Break the mould and piss people off all over again,' I just mean make them think again; make them have a moment of, ​'This artist is so polarising [that] I have to tune in,'" Kelly said. "It's not gonna be easy, and I'm aware of that. I'm happy to keep breaking the mould."
MGK surely caught our attention with "DAYWALKER!," but who was the mystery man opting to throw a few swings at the artist in the new music video? Here's what we know.
Machine Gun Kelly 'actually fights' a skateboarder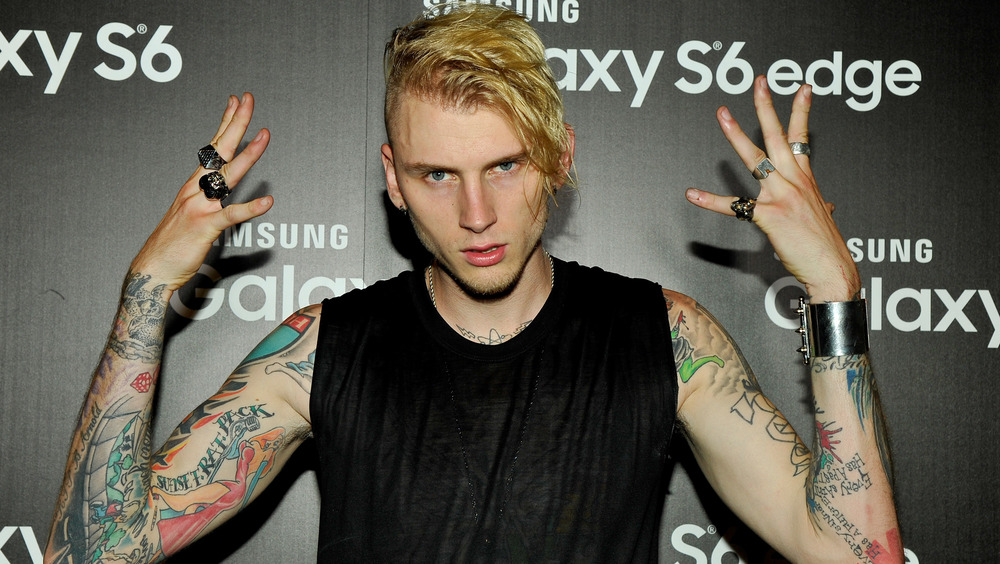 John Sciulli/Getty Images
Despite claiming he cried from excitement when giving the song to Machine Gun Kelly to record, fans of YouTuber turned rapper CORPSE are not surprised by the absence of the artist from the video for "DAYWALKER!" The creator notoriously keeps his image and likeness to himself, opting to use a cartoon for his on-stage persona.
"It's been a big project, that's for sure. I literally cried when I sent in my verse, like actually," CORPSE told Sportskeeda. "There's a lot of things, like behind the scenes about this song, that I want to tell you guys after it's out that I can't talk about now but there's quite the story to it."
In the music video for "DAYWALKER!" it's fellow content creator Valkyrae who lip syncs in CORPSE's place, but not before Machine Gun Kelly finds himself in a full-on fistfight with skateboarder David Loy.
"Punch that motherf***er in the face/You hated what he said, right?/Beat his a**, leave him at the stoplight," sings MGK as the song opens to security footage of the artist walking straight up to Loy to, well, punch him in the face. 
Kelly thanked Loy in an Instagram post for "pullin up and actually fighting" him along with a clip of the fight. MGK wasn't joking — they actually do hit each other in the clip!