The Armie Hammer Scandal Keeps Getting Worse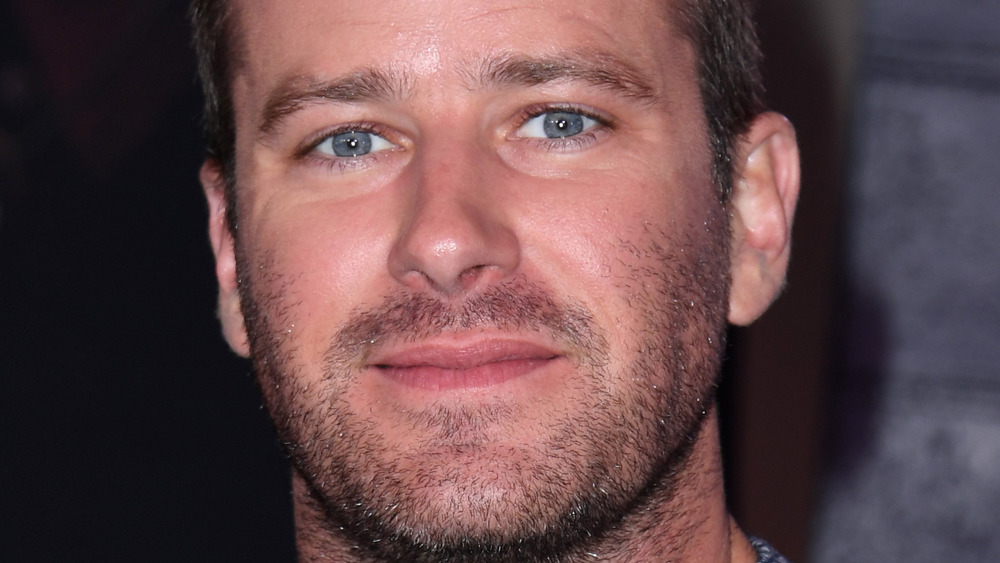 Jon Kopaloff/Getty Images
The following article includes allegations of domestic abuse and sexual assault and mentions of suicide ideation.
Since mid-January 2021, Armie Hammer has retreated from the public eye after several women came forward with accusations that he had sexually abused and groomed them, Refinery29 reported. Hammer stepped away from two projects, The Offer and Shotgun Wedding, and was also dropped by his talent agency, WME, per Vanity Fair.
Hammer has denied all accusations against him through his attorney, who released a statement to Fox News and other outlets shortly after the women detailed their experiences with him, reading, "These assertions about Mr. Hammer are patently untrue. Any interactions with this person, or any partner of his, were completely consensual in that they were fully discussed, agreed upon, and mutually participatory." The statement continued, "The stories being perpetuated in the media are a misguided attempt to present a one-sided narrative with the goal of tarnishing Mr. Hammer's reputation, and communications from the individuals involved prove that."
However, a woman identified as Effie came forward on March 18, 2021, and accused Hammer of raping and committing violent acts against her when they were in a relationship. Keep reading to find out the latest allegations against Hammer.
Armie Hammer allegedly raped and abused a past girlfriend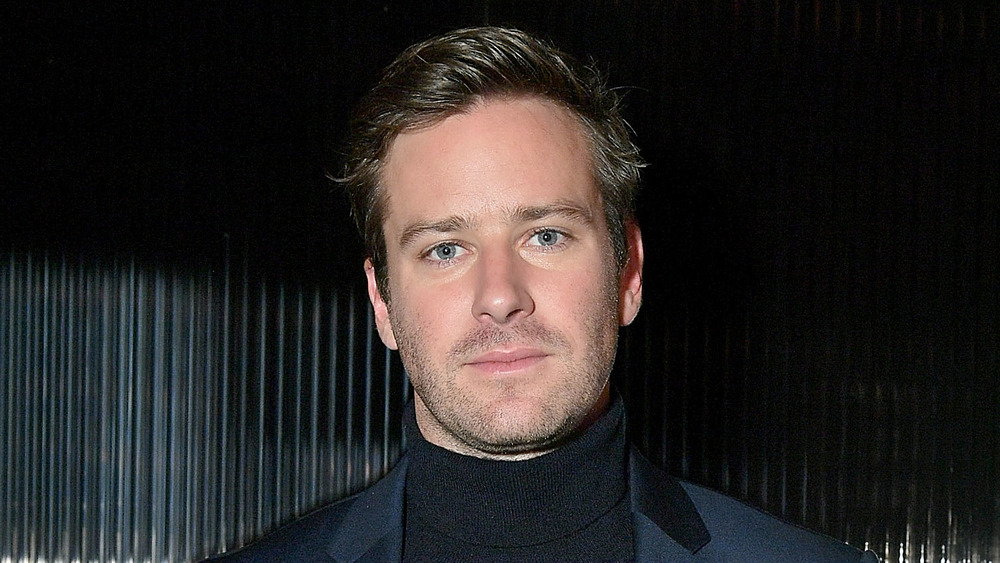 Mike Coppola/Getty Images
Appearing at a press conference with famed attorney Gloria Allred, a woman named Effie told reporters that Armie Hammer raped and physically abused her during their four-year relationship, which began in 2016, as per The Hollywood Reporter. "On April 24, 2017, Armie Hammer violently raped me for over four hours in Los Angeles," Effie said in the press conference (via Variety), adding that he physically assaulted her, which resulted in "bruising my face. He also committed other acts of violence against me to which I did not consent." She also maintains that Hammer abused her "mentally, emotionally and sexually."
During the alleged rape, Effie said that she thought Hammer "was going to kill [her]" because the star left "with no concern for [her] well-being." The abuse left Effie to contemplate suicide and that she has "come to understand that the immense mental hold he had over [her] was very damaging on many levels," per The Wrap.
Effie did not disclose her full legal name at the press conference, but she has been speculated as the woman who ran the Instagram account, "House of Effie," which first leveled accusations against Hammer.
Allred said that she and Effie turned over "evidence" of Hammer's abuse to police for further investigation, per Vanity Fair. According to Page Six, Hammer has strongly denied Effie's claims, telling the outlet that their relationship was "completely consensual, discussed and agreed upon in advance, and mutually participatory."
If you or someone you know has been the victim of sexual assault, you can call the National Sexual Assault Hotline at 1-800-656-HOPE (4673) or visit RAINN.org for additional resources.
If you or someone you know is dealing with domestic abuse, you can call the National Domestic Violence Hotline at 1−800−799−7233 or TTY 1−800−787−3224. You can also find more information, resources, and support at www.thehotline.org.

If you or someone you know is having suicidal thoughts, please call the National Suicide Prevention Lifeline at 1-800-273-TALK (8255) or text HOME to the Crisis Text Line at 741741.