Meghan Markle Speaks Out About Her Latest Tabloid Scandal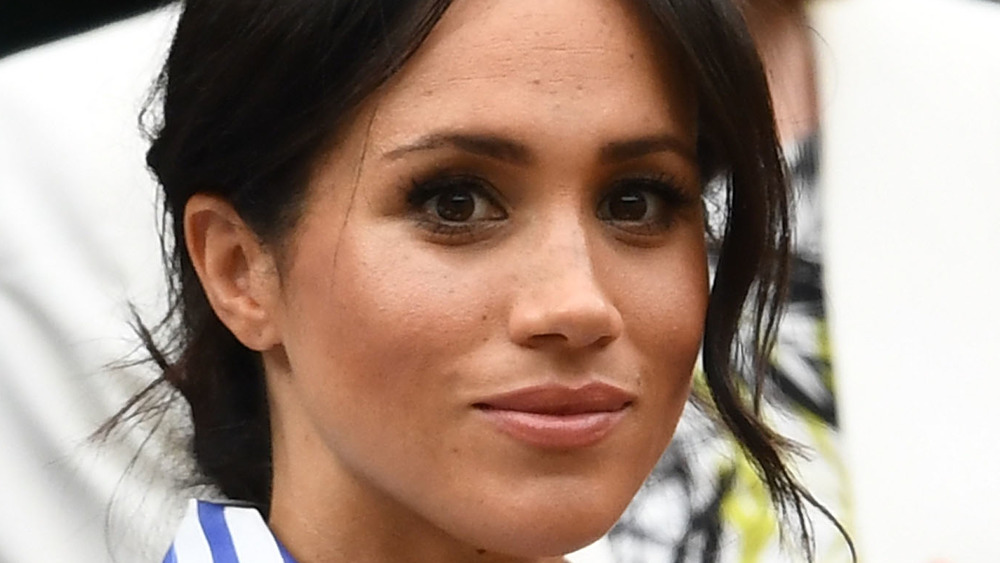 Clive Mason/Getty Images
Meghan Markle and Prince Harry have released a statement following the latest tabloid scandal to rock their world. A private investigator by the name of Daniel Hanks admitted that he obtained some personal information about the Duchess of Sussex, including her social security number. The issue? Hanks did so illegally. 
"Pretty much everything I found out they could find out themselves using legal means – with the exception of the social security numbers," Hanks told BBC News, admitting that he was paid by The Sun to obtain this information. "When you have that information... it's the key to the kingdom." Hanks went back to The Sun, providing the outlet with a "comprehensive report" that included information about Meghan, some of her family members, her ex-husband, and even an ex-boyfriend. 
According to PI Now, a private investigator is legally allowed to gather information that can be found via sensitive reports, including, but not limited to death records, voter registration, and property records. However, a licensed private investigator like Hanks would not be allowed to use this information for "journalistic purposes," which is considered against the law in the U.S., according to the BBC News report. Hanks wanted to come forward with the truth to "clear [his] conscience" and added that he's "deeply sorry" for his actions. He also said that he is willing and available to talk to Meghan and Harry's lawyers if that's what they choose to do with the information that he has presented. 
As expected, the duke and duchess definitely have thoughts about the situation.
Prince Harry and Meghan Markle spoke about the media in their joint statement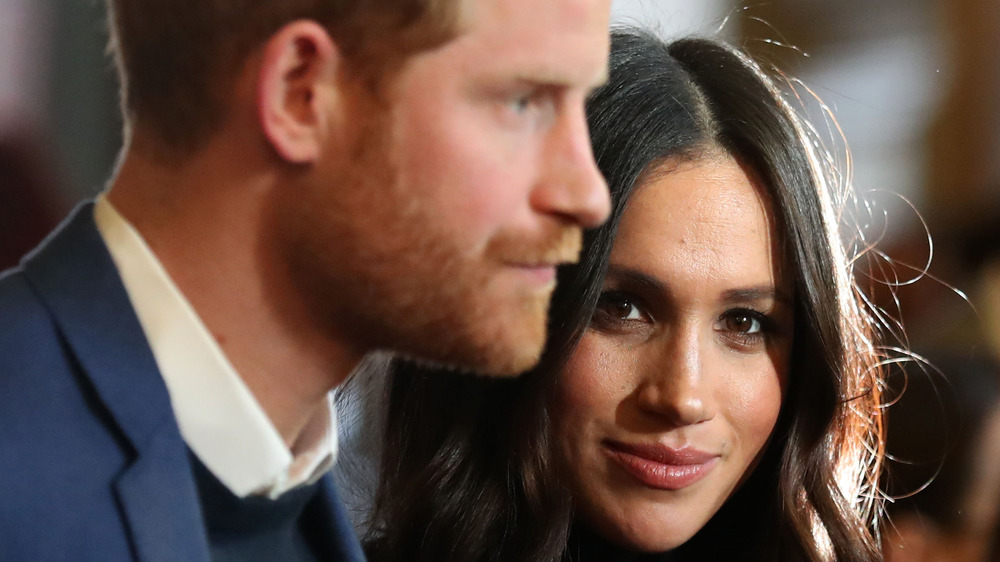 Wpa Pool/Getty Images
After hearing what has happened straight from the source, Meghan Markle and Prince Harry have chosen to speak out via a spokesperson. "The Duke and Duchess of Sussex feel that today is an important moment of reflection for the media industry and society at large, as this investigative report shows that the predatory practices of days past are still ongoing, reaping irreversible damage for families and relationships. They are grateful to those working in media who stand for upholding the values of journalism, which are needed now more than ever before," the statement reads (via People).
Meanwhile, The Sun has also released a statement about Hanks' confession, saying that the outlet did not request that Hanks "do anything illegal or breach any privacy laws." The outlet also denied the use of Meghan's social security number, and clarified that it "maintains strict protocols" when it comes to "obtaining of information from third parties," according to BBC News. It is unknown if Meghan and Harry will be seeking legal action against Hanks or The Sun in direct regard to this matter.