How The Royal Family Reportedly Felt When Harry First Met Meghan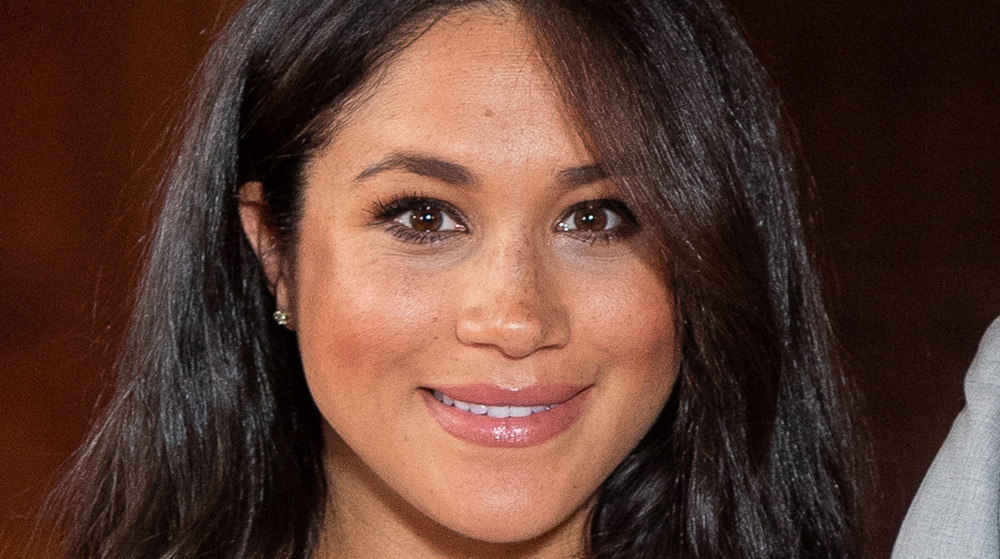 Wpa Pool/Getty Images
Prince Harry and Meghan Markle were set up on a blind date by a mutual friend, according to Harper's Bazaar. The couple hit it off right away and wanted to spend as much time together as they could. "Almost immediately they were almost obsessed with each other... It was as if Harry was in a trance," a friend told the co-authors of the book Finding Freedom. Those instant feelings are also something that the Duke and Duchess of Sussex talked about in their engagement interview (via YouTube).
As Harry and Meghan navigated through a long-distance relationship, keeping things super private in the beginning, they fell in love. Since that time, there's been a royal wedding, a new baby, an exit from the monarchy, a second pregnancy announcement, and a tell-all interview with Oprah Winfrey (via CBS) that has completely changed how many people see Harry, Meghan, and the royal family. Following the interview, many people have found themselves wondering just how other members of the royal family felt when Harry first met Meghan. It seems like we may have that answer. Keep reading to learn more.
Prince Harry was happier after he met Meghan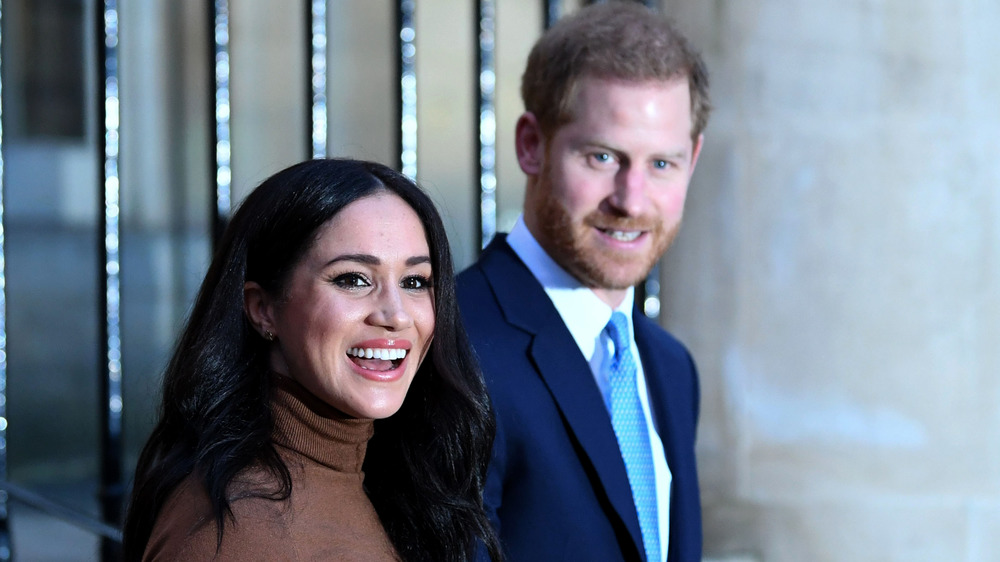 Wpa Pool/Getty Images
Prince Harry and Meghan Markle's interview with Oprah Winfrey (via CBS) has gotten the attention of just about everyone in the royal family, especially Harry's grandmother, Queen Elizabeth. And while some expected the queen to be mad over what was said in the interview, a source revealed that she's actually "just sad," according to The Sun. It is believed that the queen gets on extremely well with Meghan, as evidenced by Meghan saying as much in her sit-down with Oprah. The Sun's source went on to say that the queen "feels very protective about" Harry, and that the family "always tried to support him" when he brought Meghan into his life. 
Despite the claims that Harry and Meghan made about members of the royal family commenting on the skin tone of their unborn baby (per CBS), the source that spoke with The Sun painted a different picture. Evidently, there was an understanding that Meghan made Harry happy. "They all worried less about him when Meghan was on the scene as he seemed so happy," the source shared. The source did not name names, and the people who recognized that Harry was happy with Meghan were not specifically mentioned. However, "they all" seems to imply that Harry had the support of his whole family when he fell in love.