The Real Meaning Behind Justin Bieber's '2 Much'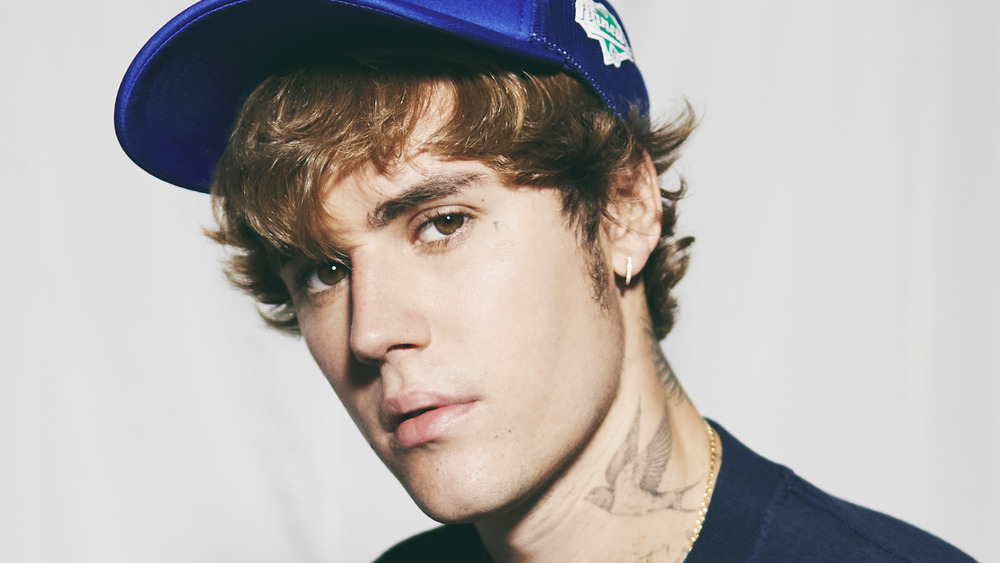 Mike Rosenthal/Getty Images
Justin Bieber's new album Justice, which dropped on March 19, 2021, is filled with songs about Hailey Baldwin. Though the Canadian singer told Vogue the "objective in making this album was to provide comfort to the listener" and that it was important for him to "not only talk about the lovey-dovey stuff," he still wrote plenty of romantic ballads dedicated to his wife who was "there for [him] through it all."
Among the love songs is the track "Unstable," in which he sings about the "really, really bad place" he was in a "maybe year ago" and how Baldwin never "abandoned" him or "judged" even when he tried to "scare her away" (via Vogue). Then, on "As I Am," Bieber sings about feeling "unworthy of love" and yet embracing that Baldwin always accepted him for who he was. He told Vogue the song was inspired by the real-life commitment he made to the model after he promised he'd be there for her "through thick and thin — this is me, take it or leave it."
Keep scrolling to find out the real meaning behind Bieber's "2 Much," the first track on Justice, which has Baldwin written all over it.
Justin Bieber's '2 Much' is about his deep love for Hailey Baldwin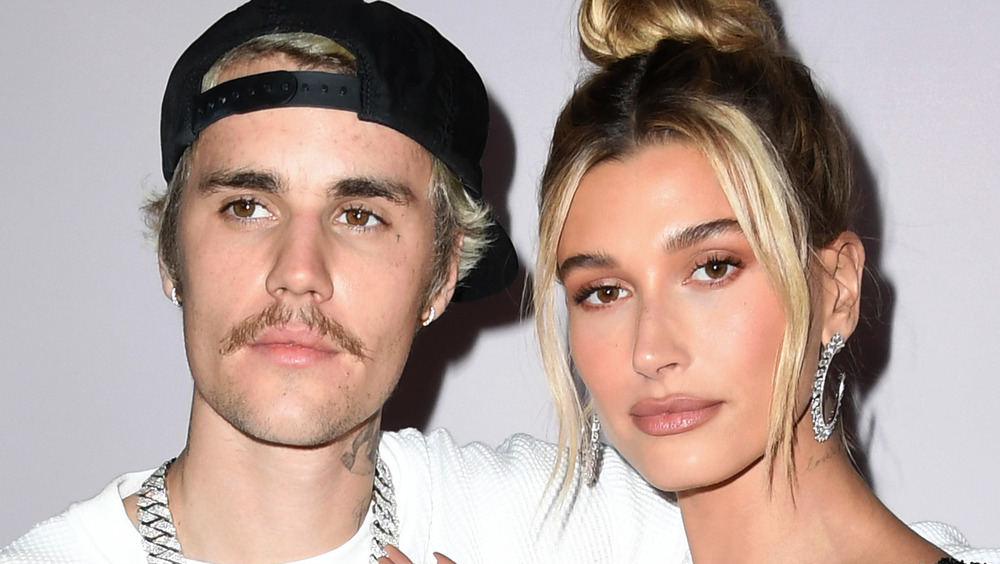 Jon Kopaloff/Getty Images
The most romantic song on Justin Bieber's Justice is arguably "2 Much." It reflects on his deep and growing love for wife Hailey Baldwin. During his interview with Vogue in March 2021, the singer made it clear that he's a "hopeless romantic" and that the first track on his new album "is one of those songs where I get to talk about how much I love my wife."
For the track's chorus, Bieber sings: "Don't wanna close my eyes, I'm scared I'll miss too much/Don't wanna fall asleep, I'd rather fall in love/When I can't feel you, I feel out of touch/Two seconds without you's like two months" (via Genius). The love fest continues in the next verse, as Bieber croons about all the little things he loves about the model, including the way she "loves her mom" and "takes on all her friends problems," as well as how she can still "somehow stop the world for us." Later on, he also admits he still relives the moment he "met his biggest blessing" after God answered his prayers.