The Real Meaning Behind Justin Bieber's 'Off My Face'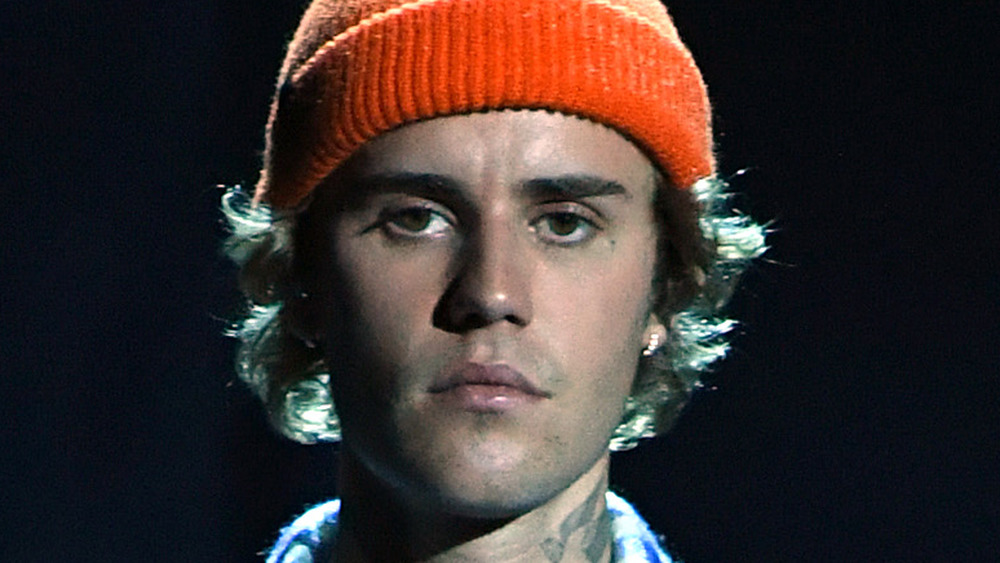 Kevin Mazur/ama2020/Getty Images
It's been a pretty big year for Justin Bieber. Not only has the pop singer managed to keep his two-year marriage to Hailey Bieber going strong, he also received four Grammy Award nominations (and won one). And on March 19, 2021, he released his sixth studio album in his 12-year career.
Bieber's latest album, titled Justice, comes just one year after the release of his fifth album, Changes, and after expressing his struggles with mental health including depression and suicidal thoughts. The two-time Grammy winner even shared more of his mental health experience in his documentary that was released in October 2020. "There were times when I was really, really suicidal," Bieber said in the film (via People). "Really like, 'Man, is this pain ever gonna go away?' ... The pain was so consistent. I was just suffering."
One aspect of the singer's life that has helped him and his mental health was, and is, the support from his wife Hailey Bieber. Hailey has become one of the most important people in Bieber's journey to mental growth and healing. One source told People earlier this month that "Justin has an incredible support system." The source went on to say "Hailey is his biggest supporter. She is there for him in a way that you wouldn't expect from a newlywed. She understands him deeply, and is 100 percent ready to help him. He realizes how blessed he is to have her." This love and support is obvious in Justice.
What is the meaning of 'Off My Face'?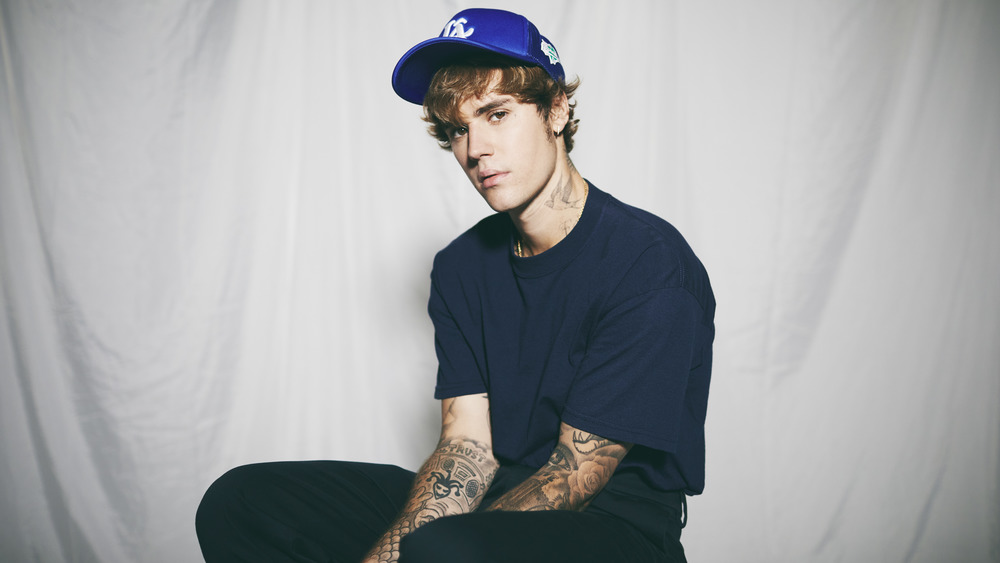 Mike Rosenthal/Getty Images
"Off My Face" explores Hailey and Justin Bieber's relationship. The fourth song on the 16-track album, "Off My Face," is a floaty, acoustic guitar ballad with a slow tempo. The track continues Bieber's process of lyrically expressing his love and admiration for his wife, which sets the tone for the mature album. Given the singer-songwriter's past history with recreational drug and prescription pill abuse, it's kind of apt for him to compare his love for Hailey with the old feelings of being high.
With lyrics like, "'Cause I'm off my face, in love with you / I'm out my head, so into and I don't know how you do it / But I'm forever ruined by you'" and ""One touch and you got me stoned, higher than I've ever known / You call the shots and I'm forever in love," Bieber is in another world as he puts words to his amorous feelings. "I'm a hopeless romantic," Bieber told Metro, and it's now time that his fans and the rest of the world get to witness that fact with this latest song set.