The Real Reason Hailey Bieber Is Taking Prenatal Vitamins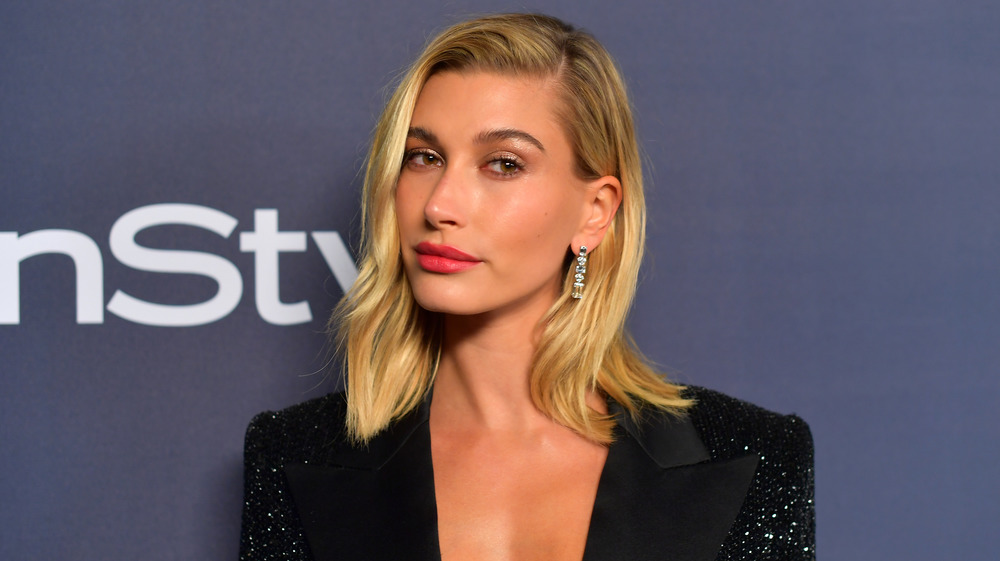 Matt Winkelmeyer/Getty Images
Unfortunately, when you're a young couple that's been married for a few years, people are going to speculate your next step: having a baby. This is true whether you're famous or not—but especially true if you are. Just ask Justin and Hailey Bieber.
In fall 2020, US Weekly was allegedly about to publish a story claiming that model Hailey was pregnant, but she quickly shut it down, according to Elle. Of course, it didn't help that Justin tricked the media (and the world) into thinking they were expecting by sharing an ultrasound photo and an image of Hailey in what looked like a doctor's office for April Fool's Day 2019, per Harper's Bazaar. Prior to that, he had taken to his Instagram with this post: "I am now very focused on repairing some of the deep rooted issues ... so that I can sustain my marriage and be the father I want to be."
So, you can't entirely blame fans for hoping a beautiful bouncing Bieber baby is on its way—especially when Hailey admits that she's taking prenatal vitamins, which she just opened up about, per The Daily Mail. However, it's not what you think. And, no, it's not another prank. Keep reading to find out why Hailey is taking the supplements.
The model swears by prenatal vitamins for this one specific purpose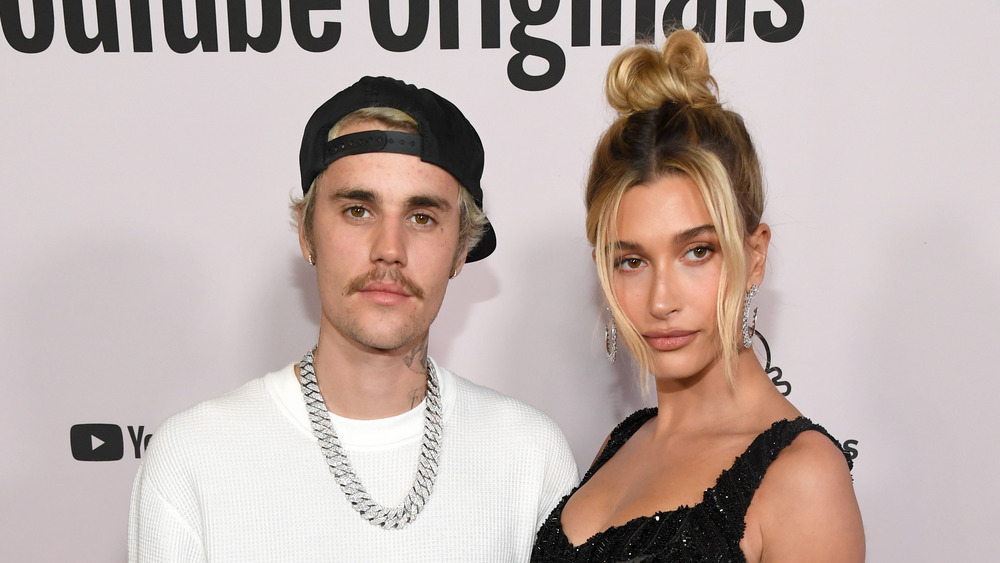 Kevin Mazur/Getty Images
Hailey Bieber is taking prenatal vitamins not to prepare for a baby with husband Justin Bieber (pictured above) but to help repair her hair, according to The Daily Mail. "I swear by prenatal supplements," she said. "I've gone through a lot of trial and error with supplements for healthy hair, but prenatal vitamins have been the most helpful." She added that supplements for hair growth that contain biotin result in "really painful, deep breakouts" for her.
The model has been taking advantage of the downtime during the pandemic to give her hair a rest. "My hair is so much healthier as a result of the pandemic," she said. "It's because I've left it to its own devices and not dyed it in almost a year — aside from touching up the front slightly — but I really don't care for highlights anymore."
Hailey also noted that she puts lots of conditioning oils and treatments in her hair after washing it and then will wear it slicked back into a bun so the products can do their thing.
That's a good hair tip—but not exactly good news for people who were hoping for a bigger announcement. Oh well. Guess we'll all have to mind our own business until Justin and Hailey decide they're ready to take that next step.