Why Prince Charles Has A Complicated Relationship With His Sons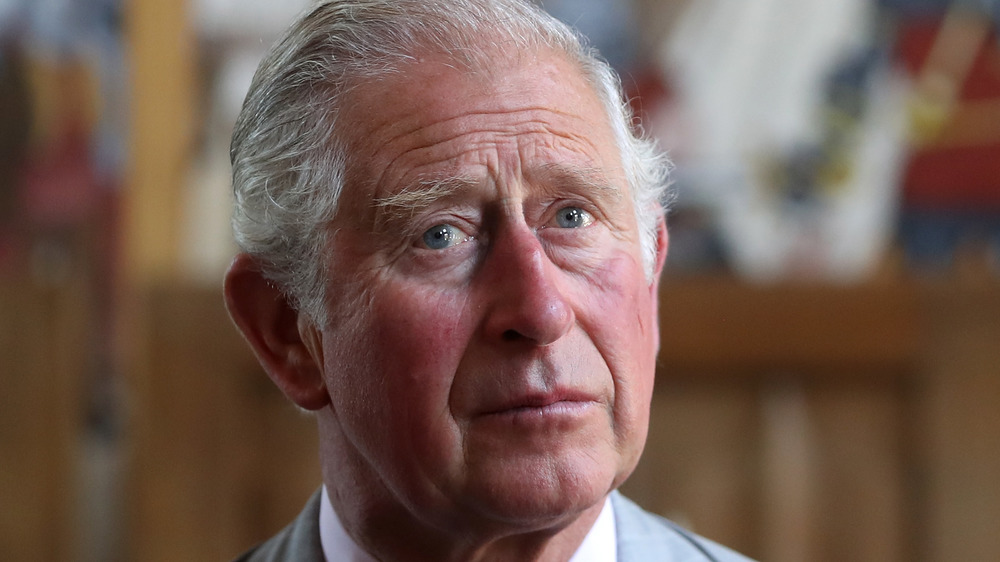 Chris Jackson/Getty Images
The relationship between Prince William and his younger brother, Prince Harry, has been making headlines for years. However, the relationship between Harry and Prince Charles, his father and heir to the British throne, has drawn considerable attention since he and his wife Meghan Markle sat for a bombastic CBS interview with Oprah Winfrey in March 2021. That is because, during their two-hour conversation, the Duke and Duchess of Sussex made accusations of racism against unnamed members of the British royal family, claiming that there were discussions regarding how dark their son Archie's skin color might be when Meghan was pregnant, as the BBC detailed following the interview.
Unsurprisingly, many were quick to speculate about who was behind the racist remarks. Winfrey told Gayle King on CBS This Morning a day after the interview that Queen Elizabeth II and Prince Philip were not the ones involved, adding that the royal couple didn't share with her who they were. "[Prince Harry] did not share the identity with me, but he wanted to make sure that I knew... that it was not his grandmother or his grandfather [who] were a part of those conversations," Winfrey said (via HuffPost).
The remarks raised suspicion that Harry might be referring to Prince Charles, given that he opened up about his strained relationship with his father during the interview. However, it looks like Harry isn't the only one who views the relationship as difficult. Keep reading to learn more.
Prince Charles reportedly has a 'complicated' relationship with Prince William and Prince Harry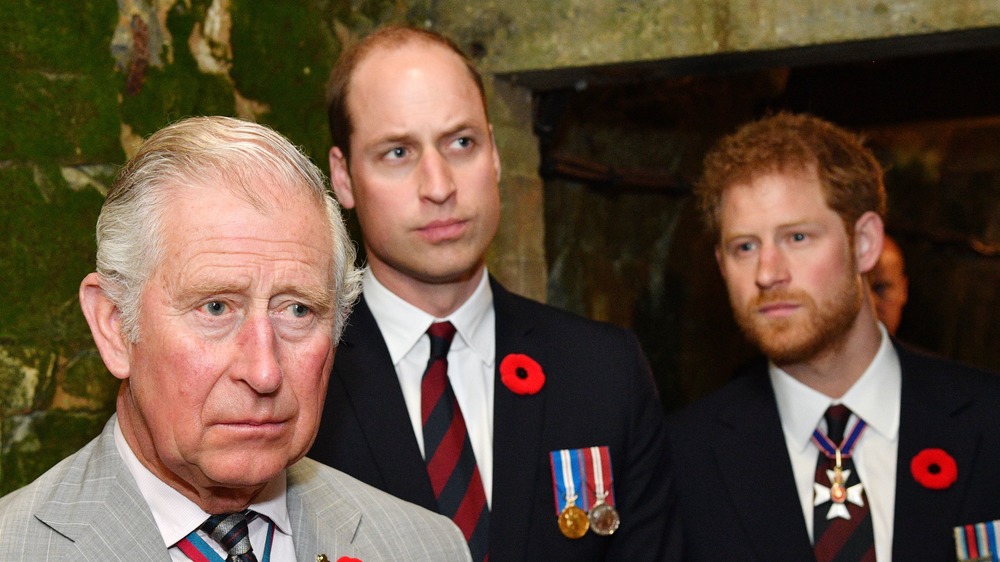 Pool/Getty Images
The relationship between Charles, Prince of Wales, and his two sons, Prince William and Prince Harry, has never been a normal one — and many reasons go into it. As a palace source explained, Charles' role in his sons' lives goes beyond that of a father. In addition to the well-known resentment behind the affair Charles had with his current wife Camilla, Duchess of Cornwall, when he was married to the late Diana, Princess of Wales, the prince is also William and Harry's "boss," which means he controls his sons' finances.
"It's not a straightforward father-son relationship," the palace source said, per People. "He is their father and their boss, and they are beholden to him to fund their offices and lives." Another insider source pointed to another reason for many of the clashes between the princes and their father. "Tension between Charles and the boys has always surrounded money, because Charles is the one who holds all the power."
In fact, Harry revealed during his interview with Oprah Winfrey that his family cut him off financially in early 2020, shortly after he announced he and Meghan were stepping back as senior members of the royal family, adding that he has been living off the inheritance Diana left him. It's safe to say this relationship isn't going to get less complicated any time soon.