Saweetie Makes An Eyebrow-Raising Claim About Why She's Newly Single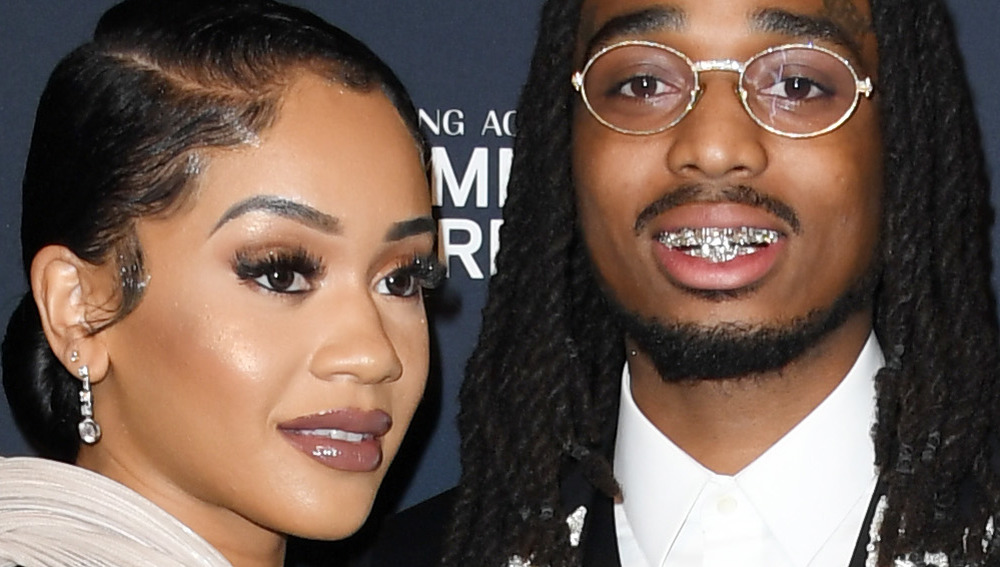 Jon Kopaloff/Getty Images
Rapper Saweetie has officially confirmed her two-year relationship with Migos rapper Quavo has ended. The "icy girl," as she's nicknamed, put an end to social media rumors of the breakup after fans noticed the two unfollowed each other on Instagram, tweeting out to her over one million followers on March 19, 2021, that she's single.
The rappers became a hot ticket item when Quavo took to Twitter in 2020 to reveal they met in the dms circa 2018. The Atlanta rapper simply sent a snowflake emoji playing on Saweetie's song and persona "ICY GRL" to which Saweetie responded with some ramen noodles, a reference to the rapper's hit single "Stir Fry." "I slid in her DM, [and] I told her, 'You an icy girl, you need a glacier boy'," said Quavo in an interview with GQ. "I give her Quavious. I give her what my mama calls me. I don't let people inside my life, and I let her inside. And she's helping me grow up. She's showing me how tosi love a woman." Saweetie herself gushed to GQ, "I liked him before he even knew me. He was my only celebrity crush. I always thought he was fine. I liked his voice. I thought he was sexy."
So what caused the young Hollywood couple to call it quits? Let's take a look at Saweetie's new claims. 
Saweetie accuses Quavo of infidelity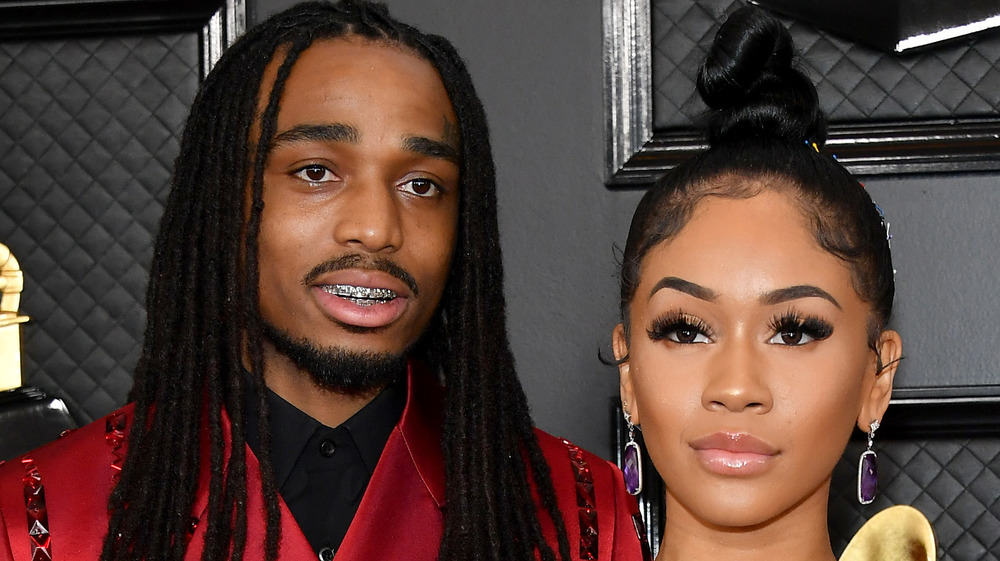 Amy Sussman/Getty Images
In two tweets, rapper Saweetie spilled the details behind her breakup with now ex-boyfriend Quavo. "I'm single. I've endured too much betrayal and hurt behind the scenes for a false narrative to be circulating that degrades my character," claimed the "My Type" rapper. "Presents don't band aid scars and the love isn't real when the intimacy is given to other women."
Saweetie and Quavo flaunted the lavish gifts the couple spoiled each other with on social media from time to time. According to People, the "Best Friend" rapper gave Quavo a 2021 Richard Mille Factory Set Diamonds (a casual $300,000 purchase), and the Migos rapper surprised his girlfriend with a customized Bentley. "I emotionally checked out a long time ago and have walked away with a deep sense of peace and freedom," continued Saweetie in the series of tweets. "Excited for this new chapter of elevation."
Quavo seemingly responded to Saweetie's claim of infidelity, tweeting, "I know you want to make this into a show so I'll play my part just this one time.
I don't normally put my business out there, especially my personal life. I feel the need to address this so there are no false narratives." The rapper followed up with a second tweet writing, "I had love for you and disappointed you did all that. You are not the woman I thought you were. I wish you nothing but the best."