The Real Meaning Behind 'On Me' By Lil Baby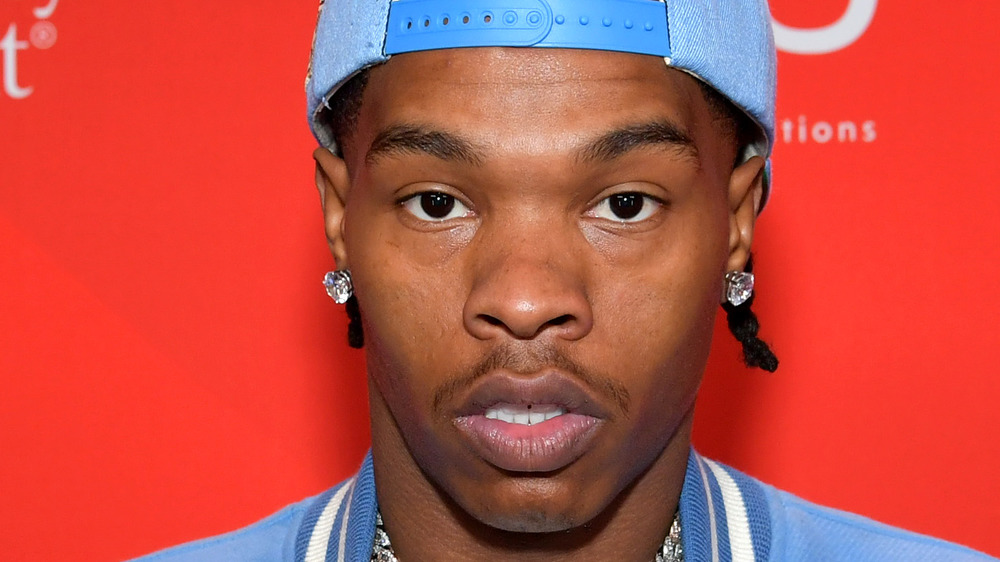 Emma Mcintyre /ama2020/Getty Images
Lil Baby had arguably as big a year in 2020 as any rapper. In celebration of turning 26 on Dec. 3, 2020, the My Turn artist gifted fans with two new songs: "Errbody" and "On Me" (via Revolt). Not only did he have a notable year for his chart-topping tracks, but Baby made headlines for scandalous reasons as well.
The rapper had been dating model Jayda Cheaves in an on-again/off-again style relationship since 2016. Baby was accused of infidelities not long after he dropped "On Me" for the public to hear. As covered by Hollywood Life, Cheaves posted a photo in a nude-colored top on Twitter and joked that she sent that when asked for salacious photos. Adult film star Teanna Trump chimed in, "And that's why you got cheated on." Trump later claimed on Twitter to have "screenshots" as proof.
A couple of months after Baby was accused of cheating, Cheaves was looking to sell a 2020 Jeep Wrangler Sahara that was gifted to her by him. This sparked a reaction from fans who suspected she was finally done dating the "Woah" artist. In an Instagram story (via Urban Islandz) Cheaves clarified why she was selling. "I was getting rid of my Jeep because I had an incident one night while driving it. Nothing more nothing less. Safety comes first," she wrote.
Keep reading to see how Baby and Cheaves' relationship ties-in with the lyrics for "On Me."
Lil Baby admits his mistakes with "On Me"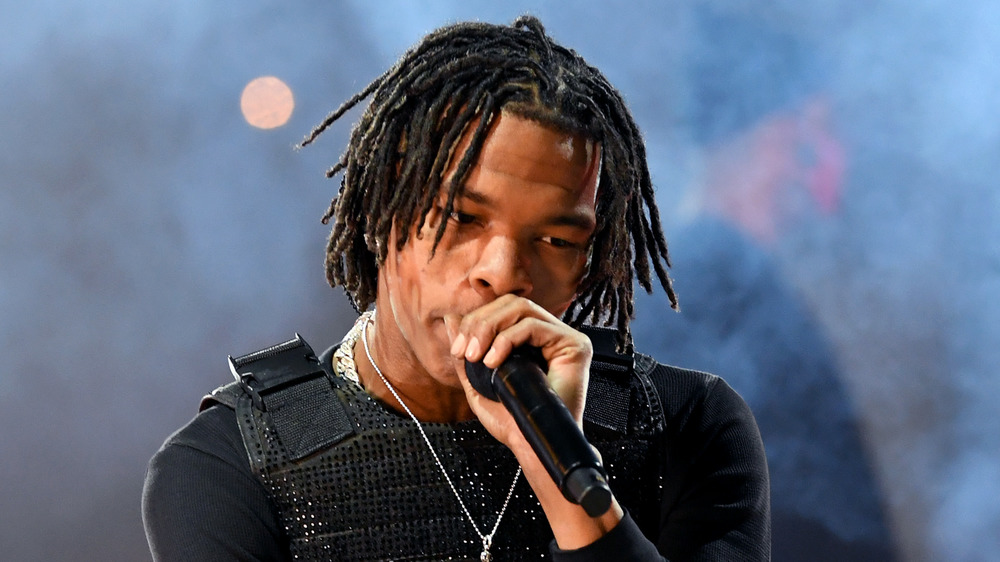 Kevin Winter/Getty Images
On Lil Baby's "On Me" single, he raps about taking care of a woman, and as per Revolt, many believed the track was meant for Jayda Cheaves. In February 2021, the model took to Instagram Live (via Showbiz Cheatsheet) and told fans, "I go through the same sh*t y'all go through, even worse sh*t y'all go through. Like we all human at the end of the day."
Lil Baby echoed this sentiment at the end of the first verse of "On Me" as he raps, "I'm a human, I'm not perfect, I know sometimеs I be wrong," (via Genius). He follows that line with a chorus about investing in the woman he cares for: "If I like it, I spend money on it, get whatever from me / Put six figures in your business, I do real s**t." In the following line the rapper sings, "I drop cash at the dealership, they'll mail you a pink slip." In the second verse, Baby mentions that he and this girl are a team: "And she handlin' her part, so I let her play the main role."
The "Emotionally Scarred" artist was asked in a February 2020 interview on The Morning Hustle if he was still dating Cheaves, and he clarified that they would always have a connection. "It ain't no like, 'still together.' She my son mama, so it ain't no way we cannot be together," Baby said (via Cheatsheet).