How Cyndi Lauper Is Defending Sharon Osbourne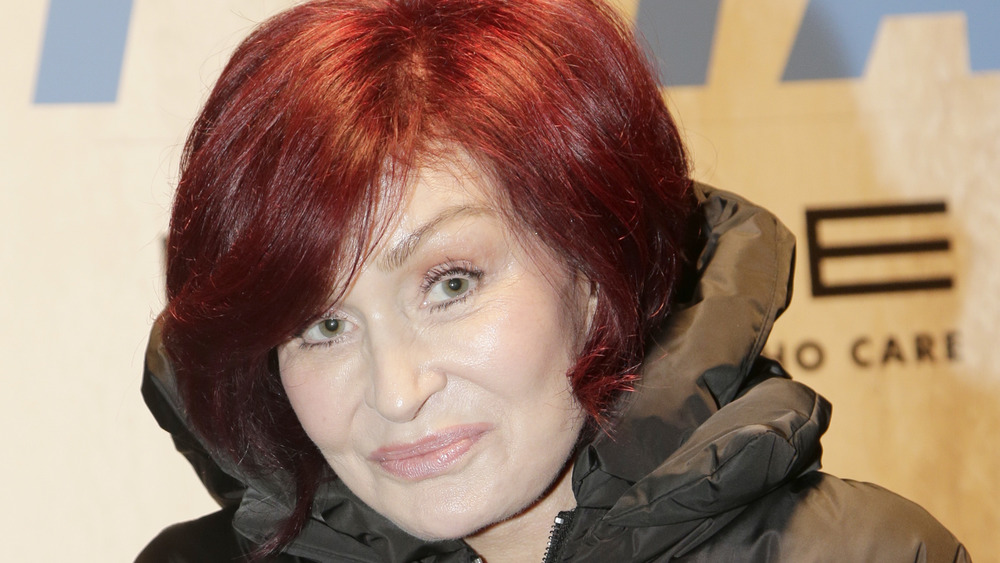 Maury Phillips/Getty Images
Sharon Osbourne is a hot topic right now and has been making headlines left, right, and center. On March 16, 2021, the TV personality became front-page news again after former The Talk co-host Leah Remini claimed that Osbourne referred to her co-host Julie Chen, who is of Chinese-American descent, as a "wonton" with "slanty eyes," per Page Six. However, it didn't stop there. Remini also said that Osbourne called her former lesbian co-host, Sara Gilbert, a "p***y licker." Prior to Remini's words, Holly Robinson Peete, who was on the panel alongside Osbourne during The Talk's first season, accused her of saying she was "too ghetto" for the CBS daytime talk show.
In an interview with the Daily Mail in March 2021, Osbourne denied these accusations. "Everyone's got an opinion or a story like the wonton story. It's like f**k off with your f**king wonton story. F**k off," she said, adding that it's "crap, all crap." However, on Twitter, she did apologize for the comments she made about Piers Morgan after defending his words about Meghan Markle's mental health, which ended up causing a heated on-air discussion between her and co-host Sheryl Underwood.
Osbourne has been receiving a lot of backlash recently. However, high-profile singer Cyndi Lauper has come to her defense on social media. Keep reading to find out what she said.
Cyndi Lauper doesn't think Sharon Osbourne is racist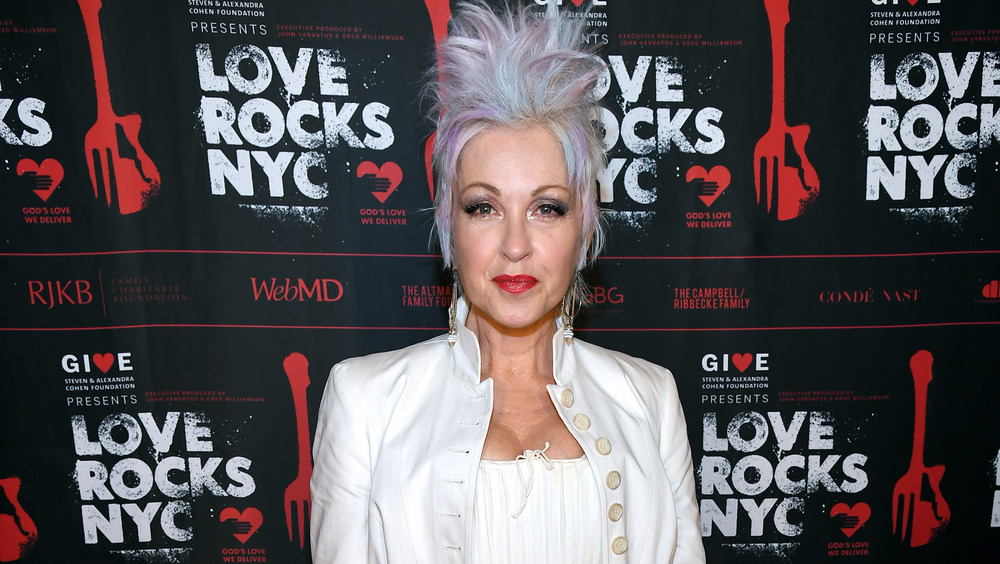 Kevin Mazur/Getty Images
Popular '80s singer Cyndi Lauper took to Instagram on March 18, 2021, to defend Sharon Osbourne. The photo she posted saw the duo hugging and wrapping their arms around one another. For her caption, Lauper expressed she wanted to come out publicly about her "friend," adding, "I have known her for a long time and I do not believe that she is racist. I understand that she may have misspoken, used the wrong words, and acted in ways that have been hurtful to others. She may have even flubbed her apology. But I do believe that she is sincere in trying to make things right."
"We all make mistakes. I could not sit by and not say something. We all want to be given second chances but no one wants to give a second chance. We all want to be forgiven but no one wants to forgive. I believe that Sharon is sincere in her desire to apologize and change. I hope that everyone will be at least willing to hear her out," the "Time After Time" hitmaker continued.
According to Page Six, Lauper's followers were not pleased with her post, with one user writing "I love you and your [sic] able to choose your own friends... but a woman of her age and celebrity stature knows exactly what one is saying... there is no acceptance of racism."
The Talk is currently on hiatus, and Osbourne's future with the show is still up in the air as of this writing.