How Much Money Amanda Knox Is Worth Today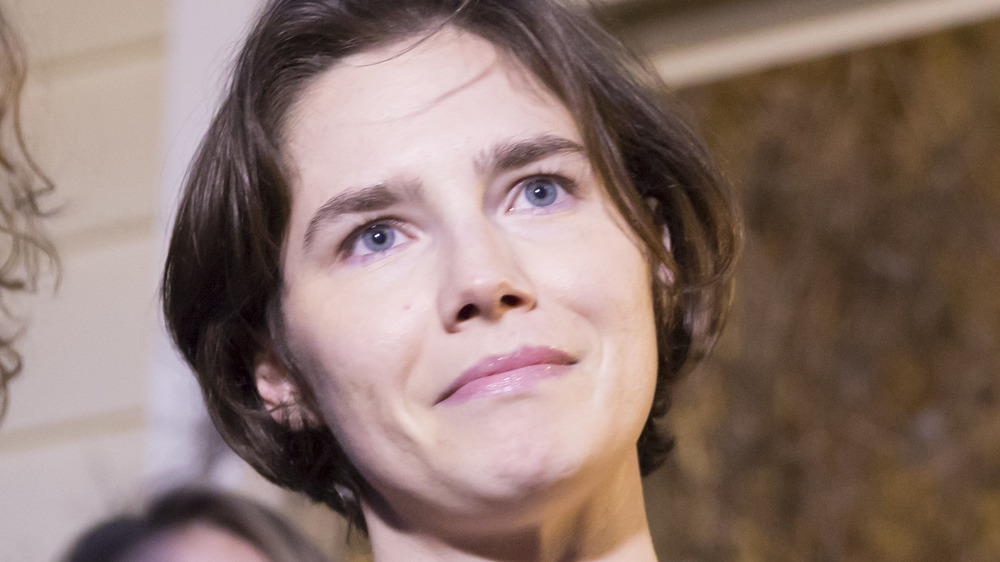 Stephen Brashear/Getty Images
Amanda Knox sent shockwaves through the world following her trial for the murder of her roommate, Meredith Kercher, in Italy. According to Biography, the American student was studying abroad in 2007 when 21-year-old Kercher, a student from London, was found dead from knife wounds in the apartment that they shared. Knox and her boyfriend at the time, Raffaele Sollecito, endured intense questioning at the hands of Italian authorities and were soon arrested for the murder. The two were tried in 2009 and found guilty. Knox received a sentence of 26 years, while Sollecito got 25 years.
In October 2011, the court dropped the convictions against the pair, and Knox returned home to Seattle. Interestingly enough, the couple stood trial again in September 2013 after the Italian courts overturned the acquittal. By February 2014, Knox and Sollecito were charged again with Kercher's murder after "new evidence" was uncovered. By March 2015, Italy's highest court overturned both convictions. "The knowledge of my innocence has given me strength in the darkest times of this ordeal," Knox said in a statement to CNN at the time. "And throughout this ordeal, I have received invaluable support from family, friends, and strangers. To them, I say: Thank you from the bottom of my heart. Your kindness has sustained me. I only wish that I could thank each and every one of you in person."
The woman referred to as "Foxy Knoxy" has amassed quite a net worth following her trial heard-round the world.
Amanda Knox's highly-publicized murder case earned her millions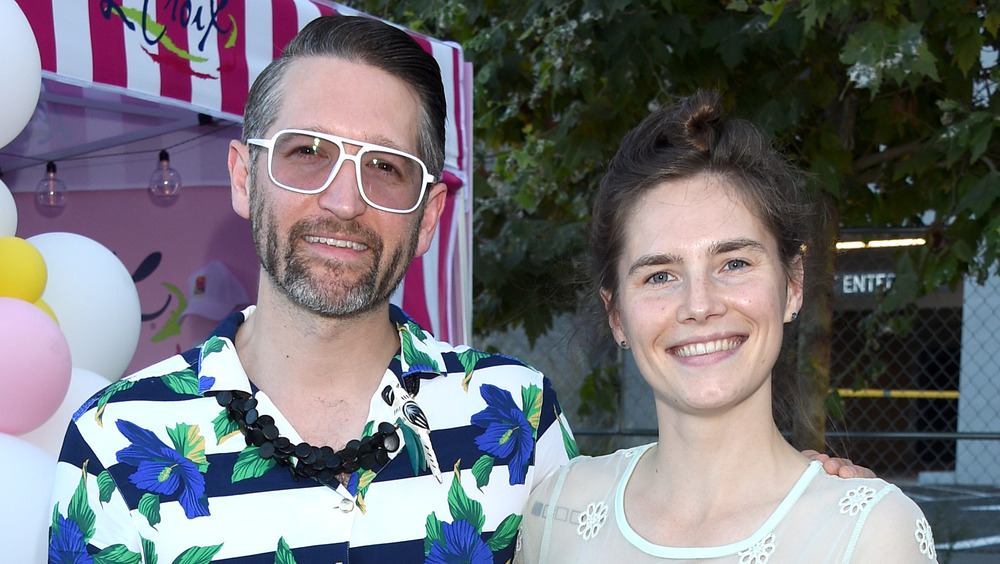 Gregg Deguire/Getty Images
Through all of the twists and turns of Amanda Knox's story, she's used her rough past to help earn a living. According to Celebrity Net Worth, Knox accumulated an impressive net worth of over $500,000. The largest chunk of her fortune came from her book Waiting to Be Heard: A Memoir. At the time, ABC News reported that the HarperCollins deal earned Knox $4 million. "Knox will give a full and unflinching account of the events that led to her arrest in Perugia and her struggles with the complexities of the Italian judicial system," HarperCollins said in a statement.
Though the book deal was lucrative, Knox used it to pay off debts, including a stack of legal fees (via People). At the time, she and her boyfriend, Christopher Robinson, confessed in a 2017 interview that bills had depleted the funds. "But that $3.8 million is long gone," Robinson shared. "She paid back her parents and grandma, who took out mortgages to move to Italy during her case and pay her lawyers. And she still has massive legal bills. She has a lawyer in Italy taking her case to the European Court of Human Rights, arguing that Italy violated her rights and owes her compensation."
In 2019, the European Court of Human Rights ruled that Italy pay Knox 18,400 euros (about $21,000) for failure to be provided legal assistance, per Reuters.