Chris Hemsworth's Wife Elsa Pataky Reveals The Secret To Keeping Their 10-Year Marriage Strong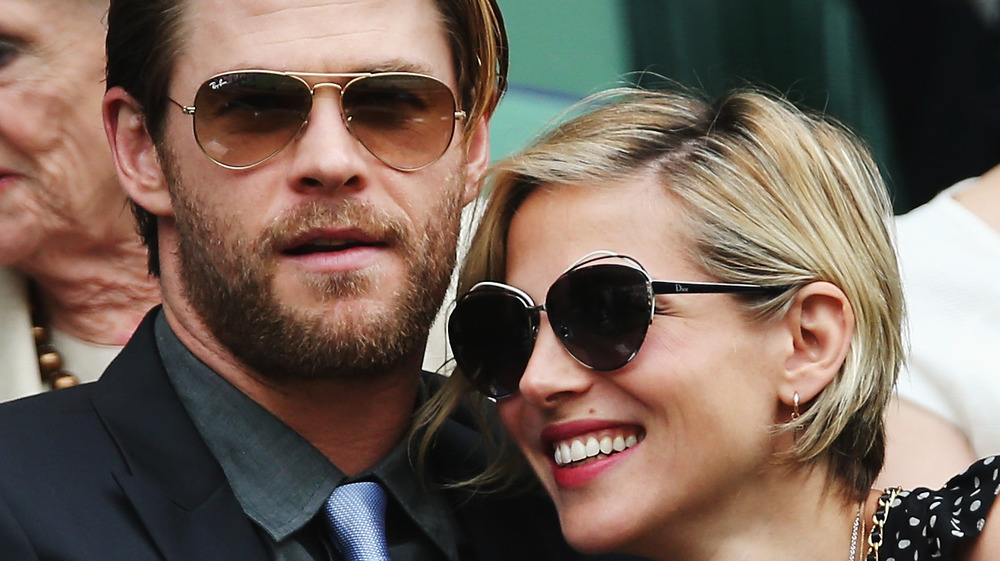 Matthew Stockman/Getty Images
Chris Hemsworth and Elsa Pataky's marriage has stood the test of time (in Hollywood years, that is), and the actors have been married for 10 years, as of this writing. According to US Weekly, the duo had a whirlwind romance to begin with, and they were engaged and then married within a year. Hemsworth and Pataky can thank talent agent William Ward for making the introduction. In September 2010, they were first publicly spotted together on a red carpet in Los Angeles — and in case you don't remember, it was at a time when Hemsworth's movie career was just beginning. By that December, wedding bells were ringing, fittingly in Hemsworth's home country of Australia (we can also thank the land Down Under for his lovely accent, mates!). 
In May 2012, Pataky and Hemsworth welcomed their first little bundle of joy, daughter India. Two years later, in March 2014, Pataky gave birth to twins Tristan and Sasha ... and might we just add that this growing clan is just as beautiful as you'd expect? In 2019, the Thor star told The Sydney Daily Telegraph (via Yahoo! Entertainment) that he was taking some time off to be with his family. "This year I probably won't shoot anything. I just want to be at home now with my kids," Hemsworth said. "They are at a very important age. They are still young and they are aware when I leave more than before."
So, what's the secret to their seemingly perfect family life and marriage? Keep scrolling for Elsa Pataky's tips.
Elsa Pataky and Chris Hemsworth put in the work to make their marriage last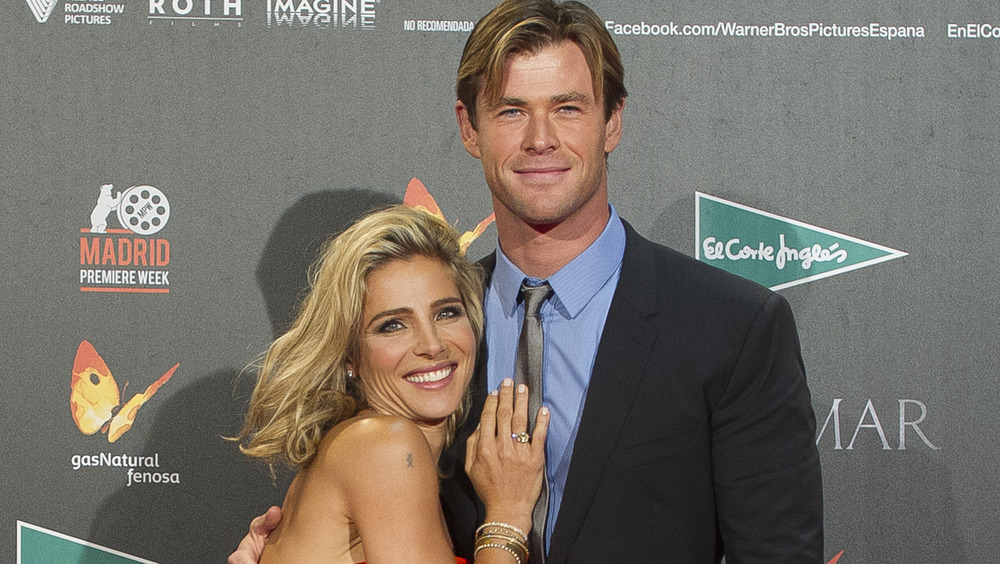 Eduardo Parra/Getty Images
It hasn't always been easy at time, but it has always been worth it for Chris Hemsworth and his wife, Elsa Pataky. On the heels of their 10th anniversary, the Spanish beauty shared the recipe for a relationship that works to The Sunday Morning Herald. While Pataky revealed that there is no such thing as a "perfect" couple, she said that it's paramount that both parties "put a lot of work into [their] marriage" in order for it to be successful. 
"It requires patience, understanding, a lot of conversation, getting to know the other person, to know yourself and what you do wrong," Pataky said. Noting that nobody can let their "pride get in the way," she added, "We make an effort to do things together without the kids. We make time for ourselves as a couple." The Fast & Furious alum also admitted that there are little things she and Hemsworth do that can get on one another's nerves — in particular, she shared that she has a "Spanish temper" — but she and her Marvel star husband try not to "focus" on their imperfections. 
The famous pair currently reside with their family-of-five in Australia, but Pataky dreams of returning home to Spain sometime in the future. For now, it's nice to see such a long-lasting Hollywood marriage after so many have ended so abruptly — meaning that Pataky and Hemsworth are simply #RelationshipGoals for the rest of us.