Who Is Wes Bentley's Wife, Jacqui Swedberg?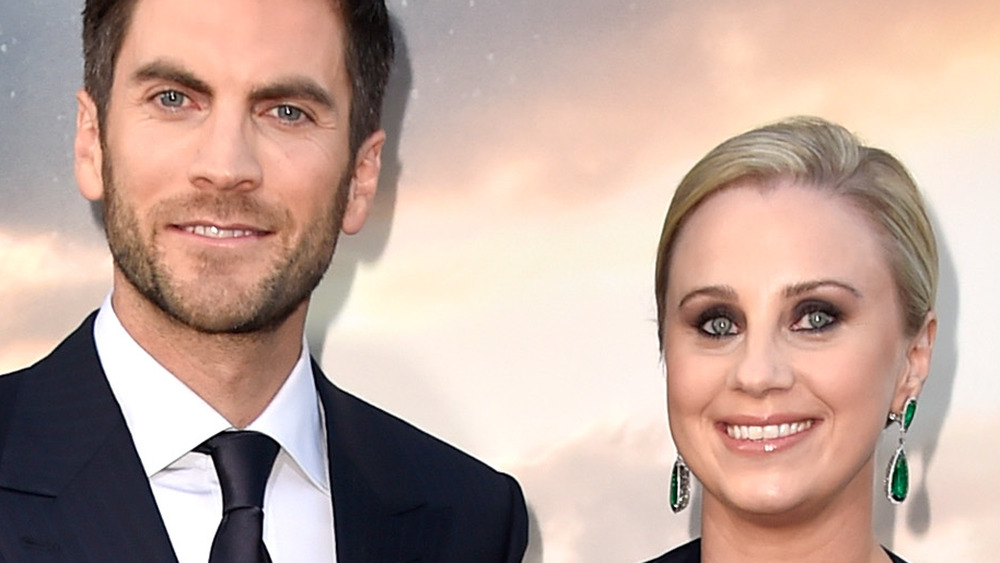 Frazer Harrison/Getty Images
After 26 years in Hollywood, Wes Bentley is known generationally. To some, he's the moody teen bemusing about a plastic bag in American Beauty; to others, Bentley is most iconic as Seneca Crane in The Hunger Games. Now, Bentley is most recognized as a swarthy rancher in Yellowstone.
As for his personal life, Bentley has publicly battled heroin addiction and lost best friend Heath Ledger to an accidental prescription drug overdose. His eight-year marriage to actor Jennifer Quanz ended in 2009 in large part due to Bentley's substance abuse. The couple were separated for three years, according to E!. Bentley married second wife, TV producer Jacqui Swedberg, in 2010 and the couple have two children, son Charles and daughter Brooklyn.
Bentley's big screen comeback came in 2014 with the release of Christopher Nolan's Interstellar, a film that Bentley credits for reigniting his career, per The Hollywood Reporter. Through it all, though, Bentley has had Swedberg by his side. "I've found that [fatherhood] has really made me a better actor, a better artist," Bentley revealed to MTV News in 2013. "It's given me more tools and more life." 
So who is Jacqui Swedberg? Keep scrolling to find out!
Jacqui Swedberg also worked in Hollywood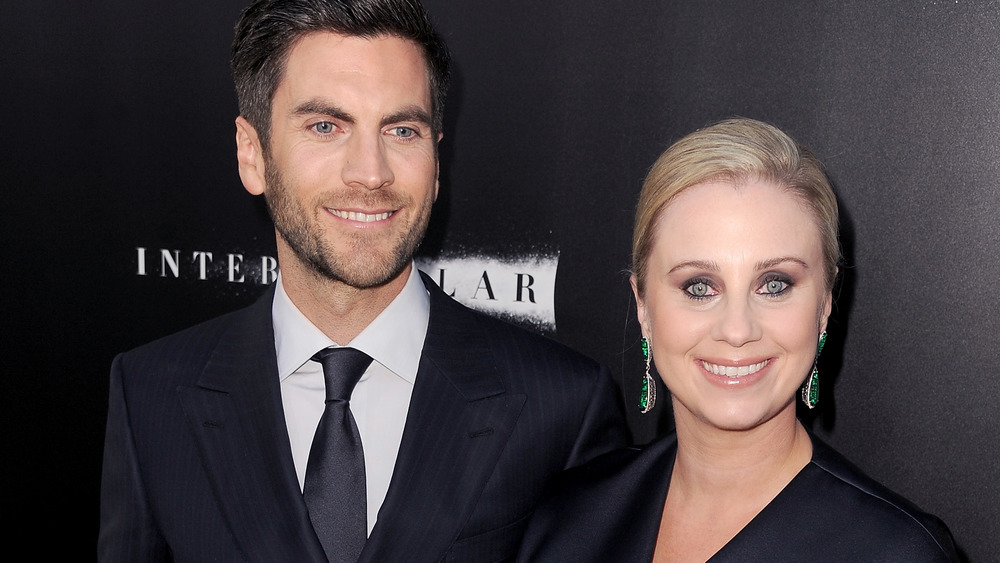 Kevin Winter/Getty Images
Yellowstone star Wes Bentley has far less drama in real life than his on-screen alter ego. Per the Daily Express, Bentley began dating now-wife Jacqui Swedberg in 2008 while separated from Jennifer Quanz. Swedberg and Bentley have two children together and have been married for over a decade since saying "I do" in 2010. 
Bentley has called love scenes in both film and R-rated TV series like American Horror Story "awkward" since he's happily married with Swedberg. "I"m married, so it's uncomfortable, of course," Bentley clarified to People. "It's tricky. You can laugh about it later, but it's always uncomfortable for a relationship." 
Thankfully, Swedberg's entertainment experience allows her to understand. The TV producer worked on series Corner Gas for two years, from 2007-9 per IMDb. Since marrying Bentley, Jacqui Swedberg has stayed out of the spotlight. Neither star is on social media, and prefer to keep their young family away from the press. At least it seems Bentley has found his happy ending!