Inside Chrissy Teigen And Whitney Cummings' Friendship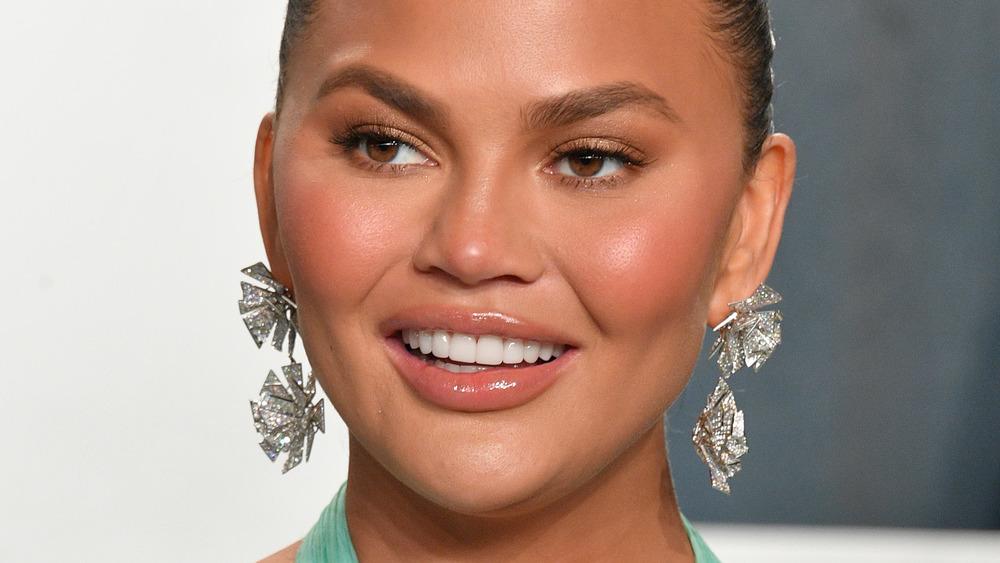 George Pimentel/Getty Images
Comedian Whitney Cummings has a lot of famous gal pals. In a March 2021 episode of her podcast Good For You, the 2 Broke Girls creator wanted to get a foot tattoo in honor of her longtime friend, actor Jennifer Aniston. In 2018, Cummings became engaged to Miles Skinner and several celebs left her congratulatory comments, such as fellow comedian Amy Schumer, actor Nikki Reed, and Chrissy Teigen, according to Brides.
Unfortunately, the pairing didn't last — Cummings announced on her podcast in February 2020 that the engagement ended, but her famous friendships have still flourished. Cummings remains good friends with Teigen. On March 20, 2021, Cummings had sweet words for her gal pal during a video for Us Weekly, "Instagram Breakdown." Sporting blue hair, Cummings said in the video, "Chrissy is just the best person and it's, annoying, frankly."
Read on for more about these two famous friends and how they get along.
Chrissy Teigen and Whitney Cummings put the bee in BFF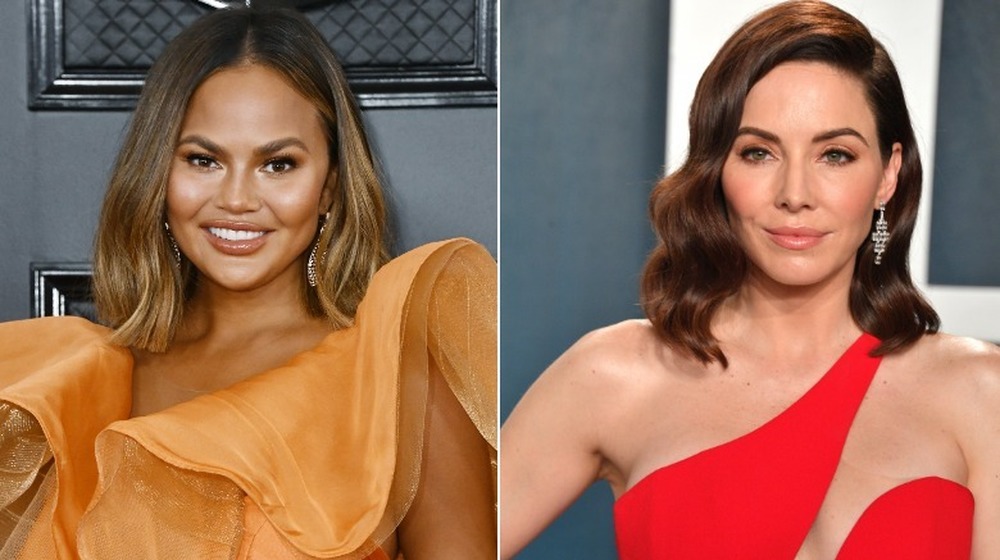 Frazer Harrison, George Pimentel/Getty Images
In the March 20, 2021 Us Weekly video, comedian Whitney Cummings gave the publication the backstory of an October 2020 Instagram photo of Cummings and her friend Chrissy Teigen posing together in masks. "I'm obsessed with bees and she found this place called the Valley Hive," Cummings told Us. "And they show you how bees work and bees are just, they're so incredible."
Cummings also recalled how Teigen's kids — son Miles and daughter Luna — also came along for the bee-filled day, which she called a "bright spot" during the COVID-19 pandemic. They also didn't go home empty handed, either. Cummings said they all took home honey and honeycomb from the hive with the goal of making a honeycomb cake. "I'm going to make her cook for me," Cummings said in the video. "She's my personal chef."
While recalling the fun day, Cummings complimented how Teigen handled balancing fame with motherhood. Cummings said she "figured out a way to live her life where she's obviously famous, but you forget she's Chrissy. She's just so normal."
Even outside of bee adventures, these two famous friends are there for each other.
Chrissy Teigen and Whitney Cummings are supportive pals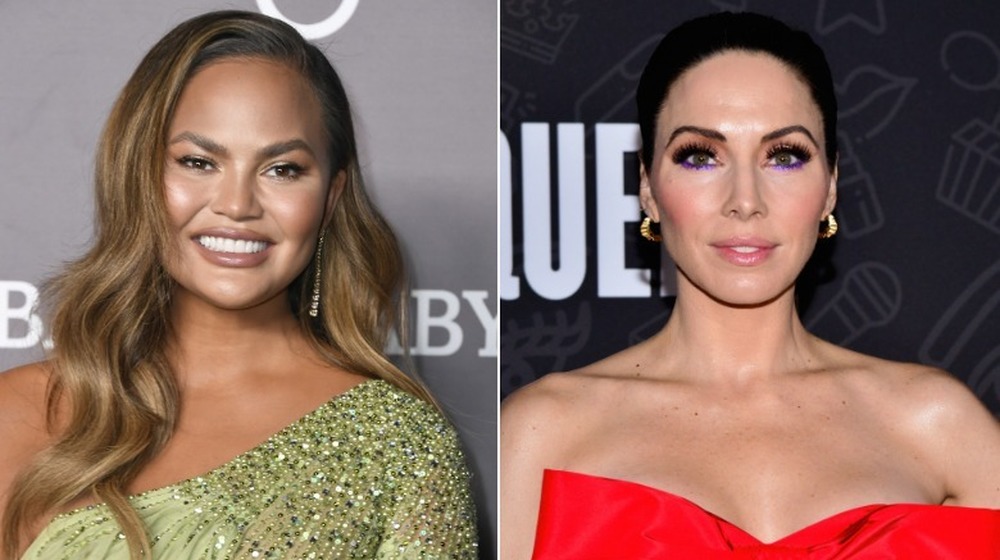 Frazer Harrison, Chelsea Guglielmino/Getty Images
In addition to their fun bee day, Chrissy Teigen and Whitney Cummings haven't been shy about supporting one another on social media. When Teigen accidentally posted the full episode of the NBC show she hosted, Bring the Funny, Cummings was there to let her know in a tweet.
Then at the beginning of the COVID-19 pandemic in May 2020, Cummings posted an Instagram photo of herself with a Cravings basket, filled with Teigen's cookbooks and items from her Target cookware line. Cummings wrote in the caption, "Between a killer virus and @chrissyteigen I might finally learn how to cook. What should I try first that's easy and doesn't require math?"
And in that same month, former New York Times food columnist and cookbook author Alison Roman criticized Teigen's Cravings cookware line and website in a New Consumer interview. But of course, Teigen's friend Cummings was right there to defend her pal on social media. In response to the controversy that erupted, Cummings tweeted, "Wait @chrissyteigen is a 'sell out' because all her books and products sell out because people like them so much?"
It's clear that these two friends seem to have each other's backs through it all.