Meghan Markle And Prince Harry's Marriage Certificate Contradicts Their Major Claim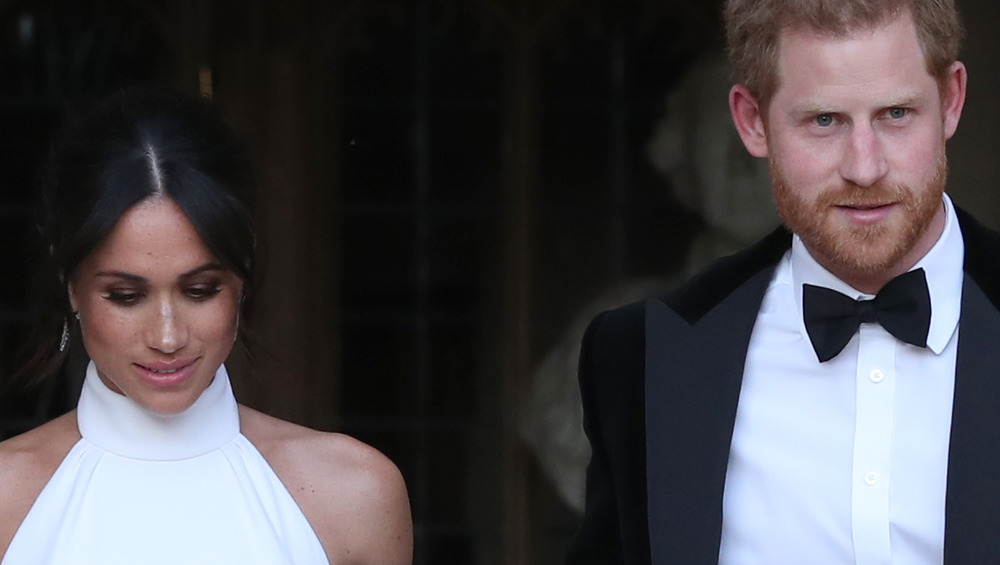 Wpa Pool/Getty Images
Prince Harry and Meghan Markle are still in the news weeks after their bombshell discussion with Oprah Winfrey on March 7. Since the televised interview, Meghan and Harry's statements on the show have been dissected by the public at large. One of the shocking admissions made by the Duchess of Sussex was that she and the duke were married three days before their May 19, 2018 wedding.
The actor told the Queen of All Media that she and her prince had an intimate ceremony before the wedding that was televised. "You know, three days before our wedding, we got married. No one knows that. The vows that we have framed in our room are just the two of us in our backyard with the Archbishop of Canterbury," she divulged. Harry confirmed her statement by adding, "Just the three of us." Apparently, the Most Reverend Justin Welby had wed them in a private ceremony in the backyard of their Nottingham Cottage home.
The info had Brits scratching their heads since Meghan's claim didn't make sense, per the regulations of the Church of England. However, light has been shed on the situation thanks to The U.S. Sun. The outlet got their hands on the Duke and Duchess of Sussex's official wedding certificate that provides important details of their actual wedding.
The truth about Meghan Markle and Prince Harry's real wedding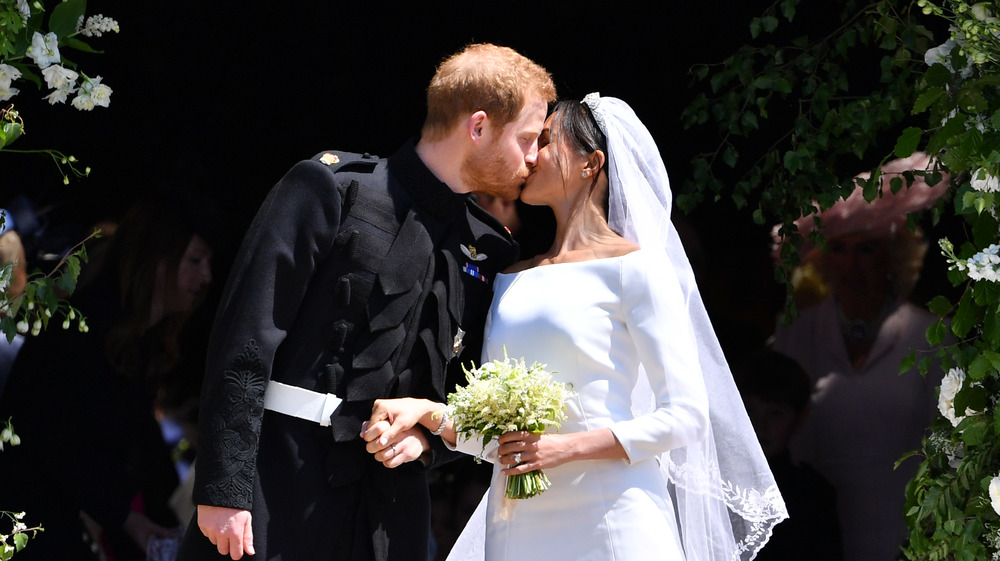 Wpa Pool/Getty Images
Meghan Markle told Oprah Winfrey that she and Prince Harry were married three days before their May 19, 2018 ceremony. However, the wedding certificate seems to contradict the actor's claims. The document shows that they tied the knot on the day that the world witnessed their nuptials. Theirs was not a backyard ceremony, but a grand and beautiful wedding at St. George's Chapel.
The former chief clerk at the Faculty Office, Stephen Borton, verified the wedding certificate. He informed the outlet, "The Special Licence I helped draw up enabled them to marry at St George's Chapel in Windsor and what happened there on 19 May 2018 and was seen by millions around the world was the official wedding as recognised by the Church of England and the law." He then explained how the Duchess of Sussex may have misconstrued what happened. "What I suspect they did was exchange some simple vows they had perhaps written themselves, and which is fashionable, and said that in front of the Archbishop — or, and more likely, it was a simple rehearsal," Borton added.
Borton went on to explain certain legalities, including that Nottingham Cottage is "not an authorised venue and there were not enough witnesses present." He further clarified, "You cannot be married with just three people. It's not a valid ceremony." For the record, the certificate names Prince Charles and Doria Ragland as witnesses to the ceremony.