Why Twitter Is Loving Leslie Jones' Justice League Commentary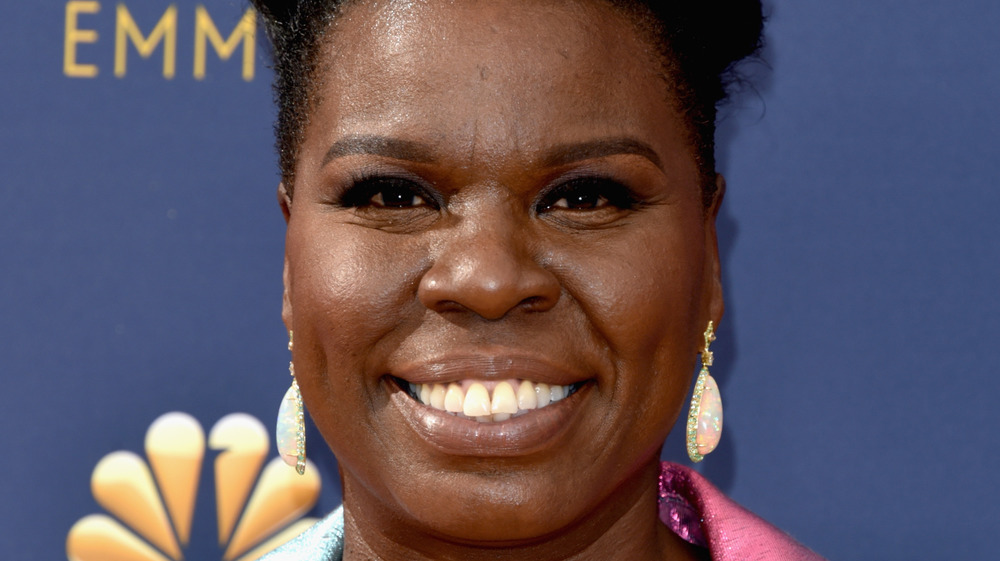 John Shearer/Getty Images
Can we nominate Leslie Jones for the Academy Award for best Twitter commentary of a motion picture? On March 18, 2021, HBO Max released Zack Snyder's Justice League, the fabled four-hour "Snyder cut" of the 2017 film Justice League re-configured as it was originally intended by its original director. And on March 21, 2021, former Saturday Night Live cast member Jones not only watched the film, but live-tweeted it ... the entire thing. Yup, all four hours with, "a whopping 87 tweets," per People. Heroic, super-human, iconic. We know.
It all began with a question — perhaps a rhetorical one. "Should I guys!!" Jones tweeted alongside a video of her TV screen sitting on the Zack Synder's Justice League home page. But we all knew what must be done. The next evening, the quest began. "I love Wonder Woman! #longa**movie", Jones wrote along with videos hilariously commenting on the film happening on screen in the process. 
"GO TO THERAPY!! So sick of this!! #longa**movie," she wrote in another, referencing the film's villain. "WARRIORS!! I'm losing my s**t! And I still got 3 hours 30 minutes and forty-fiive seconds mfs!! #longa***movie," Jones continued, hashtagging each and every tweet, "#longa**movie." Brand continuity is important! 
The resulting Twitter tsunami (and fact that Jones stuck out all four hours) has made her superhero of ... the internet! Here's how people online are reacting to Leslie Jones' hilarious Justice League journey. 
The internet loved that Leslie Jones live-tweeted all four hours of Justice League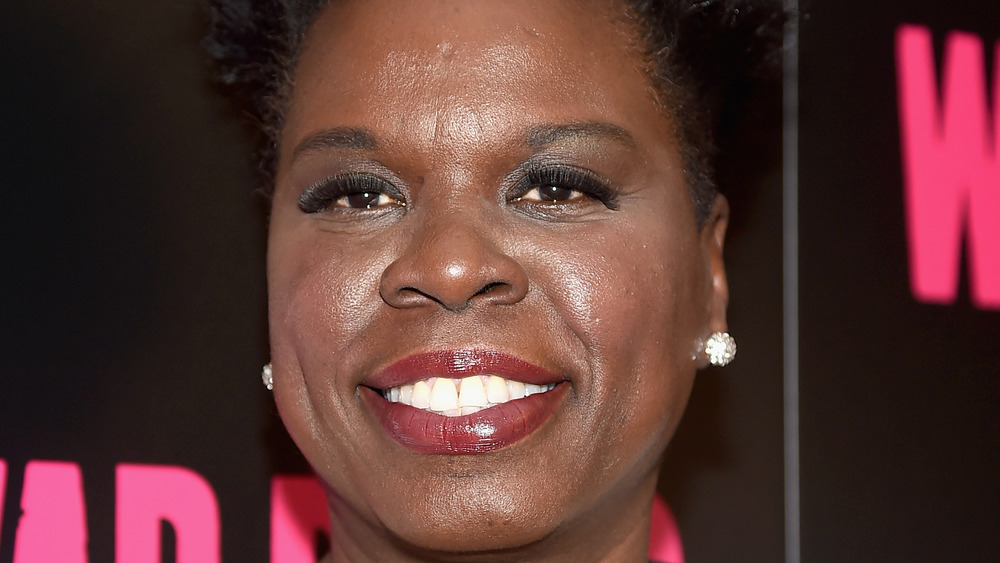 Michael Loccisano/Getty Images
So, how did the internet react to Leslie Jones' 87 tweets while watching Zack Snyder's Justice League? People found Jones' commentary — and Superman-level commitment — super ... side-splitting!
"I wonder how many people decided to watch Zack Snyder's Justice League today just because of Leslie Jones' 4 hour live commentary," one Twitter user wrote. "Leslie Jones watching this Wonder Woman scene is the best thing in life right now," wrote another. "LMAOOOO Leslie Jones live tweeting Zack Snyder's Justice League is by far one of the best moments on twitter," wrote a third. "I'm now waiting for the day Zack Snyder casts Leslie Jones and gives her a standout role in his films," wrote a fourth. Us too! The praise is pretty unanimous. DC fans and Jones are the 2021 *handshake emoji* we didn't know we needed.
All that being said, this isn't the first time Jones has live-tweeted TV and films. She famously chronicled her journey watching every season of RuPaul's Drag Race back in 2018, per Billboard, which resulted in the comedian even being brought on as a guest judge. In 2019, she live-tweeted her binge-viewing of Game of Thrones, which Indiewire called, "as entertaining as Game of Thrones." Jones has pretty much claimed the iron throne of live tweeting content while yelling at the screen. And her experience watching Zack Snyder's Justice League is definitely a must see.