How Priyanka Chopra's Body Language Reveals The Mistake She Made With Nick Jonas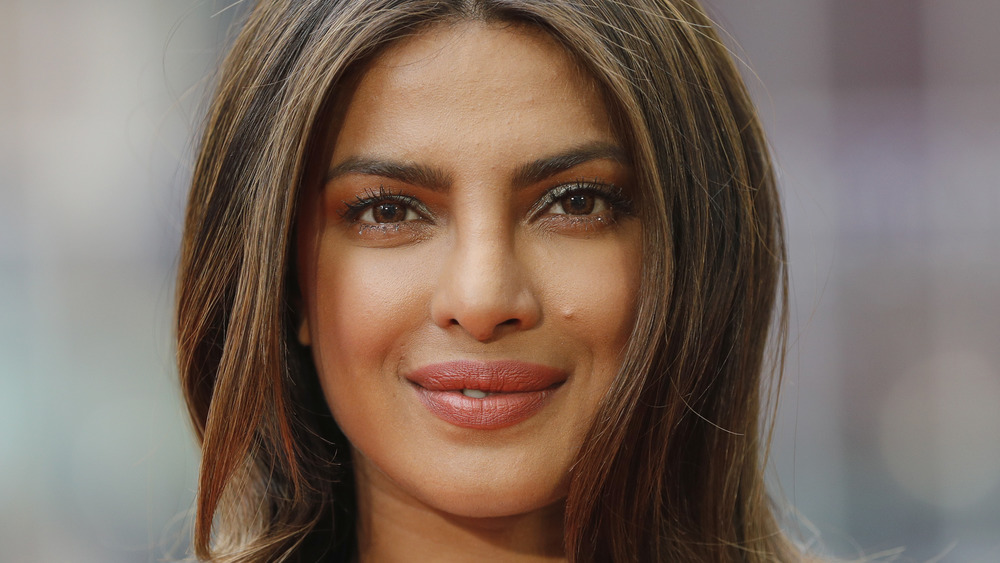 Andreas Rentz/Getty Images
Fan favorite and baby of the trio, Nick Jonas, was the last of the Jonas Brothers to tie the knot. The one-time teen heartthrob took the plunge in 2018 when he said "yes" to Priyanka Chopra. The union seemed like a bit odd to many people. Along with a 10-year age difference, Chopra and Jonas did not seem to have much in common. After all, Jonas was a former Disney star and purity ring-wearing singer turned rocker and The Voice coach, and Chopra was a former Miss Universe and Bollywood actor, turned cable star and human rights activist.
Love won out, though, as they say, and Chopra and Jonas dated for only two months before getting engaged, per Glamour. Chopra, who hails from India, and Jonas, who's from New Jersey, had a lavish weekend-long wedding celebration in December 2018, paying homage to their unique cultures. They spent one day celebrating with a traditional Christian wedding, and the next, they held an extravagant Hindu ceremony. Since then, they have been living in wedded bliss and kept busy focusing on their high-pressure careers.
Chopra recently published a memoir, Unfinished, about her life in Hollywood and her marriage to Jonas. Chopra spoke to Oprah Winfrey about the book and what she had to say about her first impression of Jonas has raised a few eyebrows. Nicki Swift spoke to Nicole Moore, a relationship and life coach, to get some insight into Chopra's body language. Here's what we learned.
Priyanka Chopra wishes she had been more open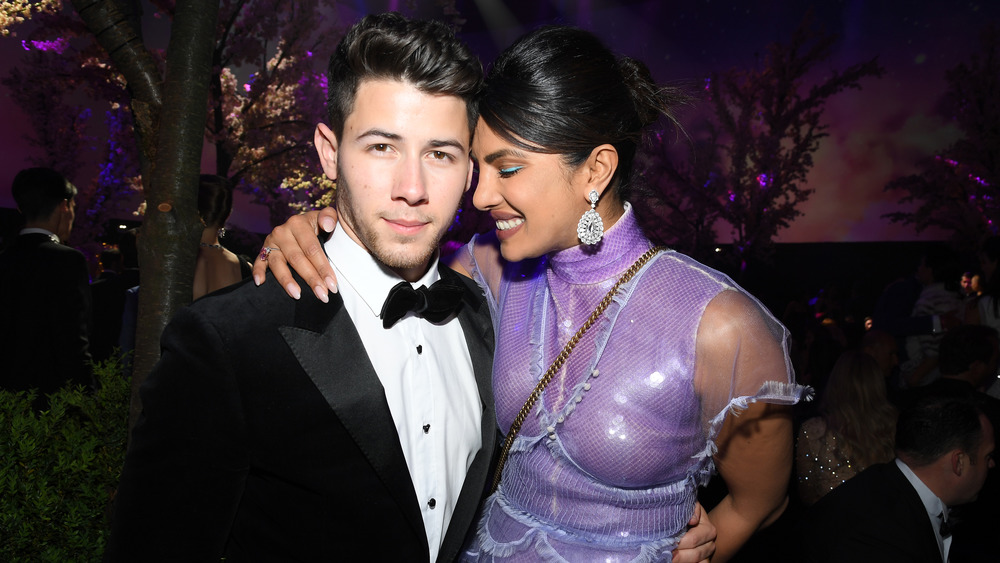 Pascal Le Segretain/Getty Images
In her new memoir, Priyanka Chopra detailed how her mother "manifested" Nick Jonas into her life. Of course, Oprah Winfrey had to ask about that during their recent interview. Things got a little tense, though, when Chopra explained that, although they are now happily married, she wasn't all that impressed with Jonas when they first met. "When Oprah asked about Priyanka's mom manifesting Nick Jonas, Priyanka's tone changed," relationship expert Nicole Moore explained to Nicki Swift.
"I may have judged the book by the cover," said Chopra, tilting her head. "I didn't take it very seriously when Nick was texting me," the actor told Oprah. "I was 35. You know, I was like, I want to get married, I want to have kids. He's, you know, in his 20s; I don't know if that's something he'd want to do."
Moore noted that Chopra looked uncomfortable while opening up about her first impression of Jonas. "She leaned her head over the side, exposing her vulnerability to Oprah because when we tilt our head when speaking, that's often a subtle sign that we're talking about something that's vulnerable or uncomfortable."
The bottom line? Chopra regrets judging Jonas too quickly. "She smashed her lips together and shrugged slightly when she said that she wasn't taking Nick seriously when he first started texting her," Moore explained. "As if to say with her body language: I made a mistake."