RHOA: Why Kenya Moore Is In Hot Water Over Her Halloween Costume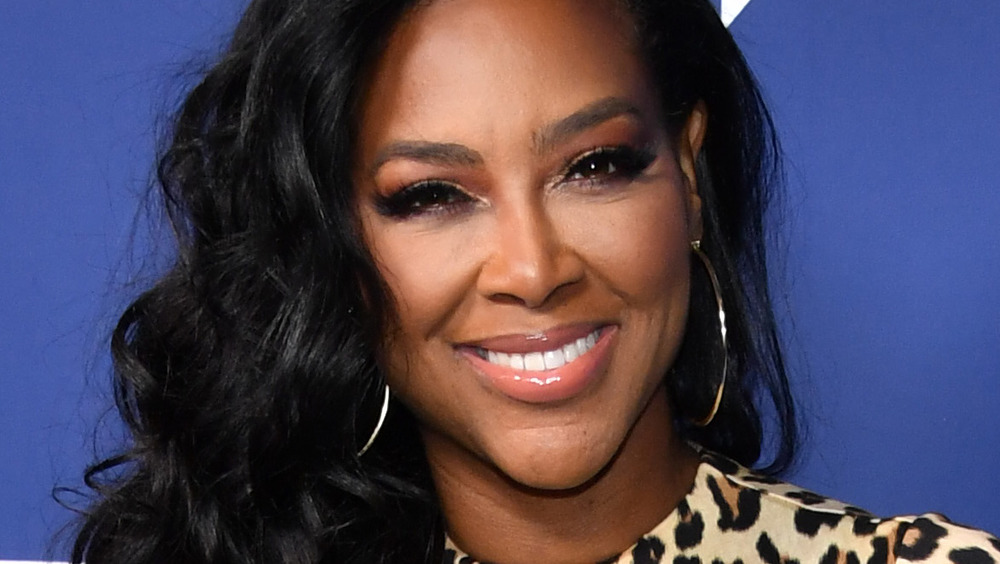 Dimitrios Kambouris/Getty Images
Real Housewives of Atlanta star Kenya Moore has had plenty of head-turning moments over her nine years on the hit Bravo series. The former Miss USA has reached "icon" status amongst fans (per Bustle) for her blunt humor and no-nonsense attitude toward her fellow cast members. Kenya, a mother of one, has even shared her tumultuous romance with soon-to-be ex-husband Marc Daly on-screen. 
Throughout all her ups and downs, Kenya revealed that she started seeking to regain control of her life. "I recently started therapy because I do have a lot of questions in terms of my behavior in my marriage," Kenya stated in a show confessional, as reported by People. "I accepted a lot of things, like anger, dismissal and complete disrespect... I don't want to be in limbo in my life." Yet Kenya found herself in hot water with fans once again thanks to a controversial Halloween costume. Keep scrolling to find out why her outfit choice is turning heads! 
Fans are angry with Kenya Moore's Native American costume
Kenya Moore may soon be regretting her costume choice. For Halloween 2020, the reality star donned a feathered headdress and suede frock, calling it a Native American "warrior princess" look. "Someone was dressed fully from head-to-toe in cultural appropriation," co-star Porsha Williams stated during The Real Housewives of Atlanta After Show. "How many times have they got to ask us not to wear that? How many times?" 
Yet Kandi Burress "didn't think anything" of Kenya's costume. "I don't think she was wearing [it] to mock anyone. I think she thought it was beautiful," Kandi continued. "Chief is someone to look up to, not to be made fun of." 
Kenya has yet to fully acknowledge the fan backlash. "I actually hate Halloween and have dressed up 2-3 times in 50 years," Kenya admitted on social media. She also retweeted audience criticism that her costume made it "2 strikes" for the Housewife. "Also part of my heritage," Kenya captioned. The entrepreneur received direct comments from indigenous people, including "you think it's harmless but you're not the target," and calls for a public apology. Some fans defended Kenya for being part Native American, but others claimed that her ancestry does not make the Halloween costume politically correct. "We don't 'honor' our culture on Halloween that way," a fan tweeted. 
Another fan summed it up: "Culture is not a costume. I don't care if it's in your bloodline or not."