Kylie Jenner Says This Is What Fans Got Wrong About Her GoFundMe Controversy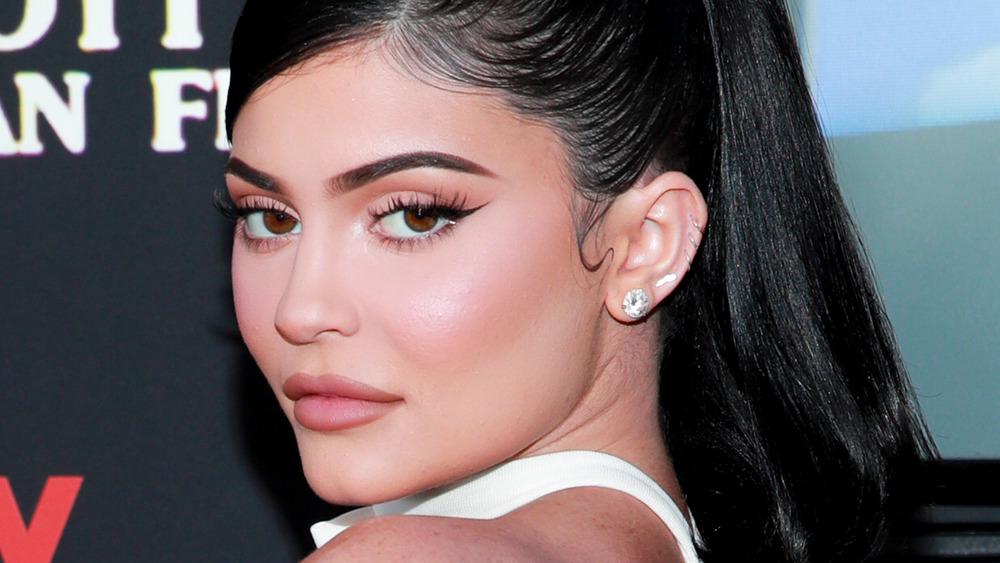 Rich Fury/Getty Images
Another day, another KarJenner scandal! Kylie Jenner recently came under fire for asking fans to contribute to a GoFundMe, which was meant to help fund medical bills for celebrity makeup artist Samuel Rauda. "May God watch over you and protect you @makeupbysamuel," the Kylie Cosmetics founder captioned a since-expired Instagram story posted on March 21, 2021, according to The Sun. She then urged fans to "say a prayer for Sam who got into an accident this past weekend," adding "swipe up to visit his families go fund me." Despite contributing $5,000 of her own cold, hard cash to the cause (per The Sun), Kylie angered fans by asking them for money in the first place.
"The fact that Kylie Jenner has the audacity to ask for donations for her friends/makeup artists emergency surgery ... while she's worth a whole BILLION is very character telling," one angry user tweeted. Another critic pointed out: "Kylie Jenner bought her toddler a $15,000 handbag but is asking her fans for money." In case readers forgot, here's a quick reminder: Kylie is worth a staggering $700 million. So what did the mogul have to say about her GoFundMe controversy, and why did she only donate chump change (for her, anyway)?
Kylie Jenner defended herself over the 'false narrative'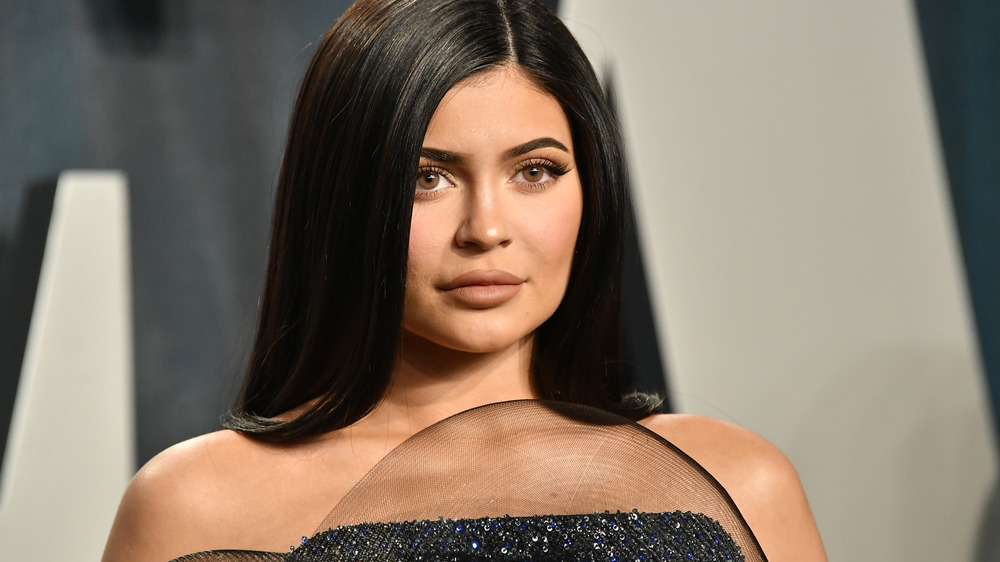 Frazer Harrison/Getty Images
Kylie Jenner broke her silence on March 22, 2021 to address what she referred to as "the false narrative" surrounding her decision to plug Samuel Rauda's GoFundMe campaign. To hear her tell it, she posted about it on Instagram after hearing of Rauda's accident from his friend and her current makeup artist, Ariel Tejada (via USA Today). "After learning in more detail about the accident it compelled me to visit his gofundme which was set at 10K," Kylie posted on her Instagram Stories. "They had already raised 6K and I put in 5K to reach their original goal and thought I'd post it on my stories to raise more awareness if anyone also felt compelled to share, and donated."
She concluded, "Anyone that knows me knows that I do things from the heart and I try to be helpful whenever I can be. Let's all stay positive and keep Sam, his family, and anyone you know who is going through a difficult time in our prayers" (per USA Today). So, to recap, Kylie may be many things — like a reality star, pseudo-billionaire and cosmetics queen — but she's not unkind. 
As of this writing, Samuel's GoFundMe page has raised over $99,000 of its $120,000 goal, perhaps due to the extra publicity surrounding the negative backlash. He and his family likely have Kylie to thank for that.